House and pet sitter(s) needed to provide love and company for two dogs and two cats in comfy home in beautiful rural Gascony in SW France, home of d'Artagnan and the Musketeers, and a fabulous region for delicious, traditional, inexpensive food and wine.
Condom, France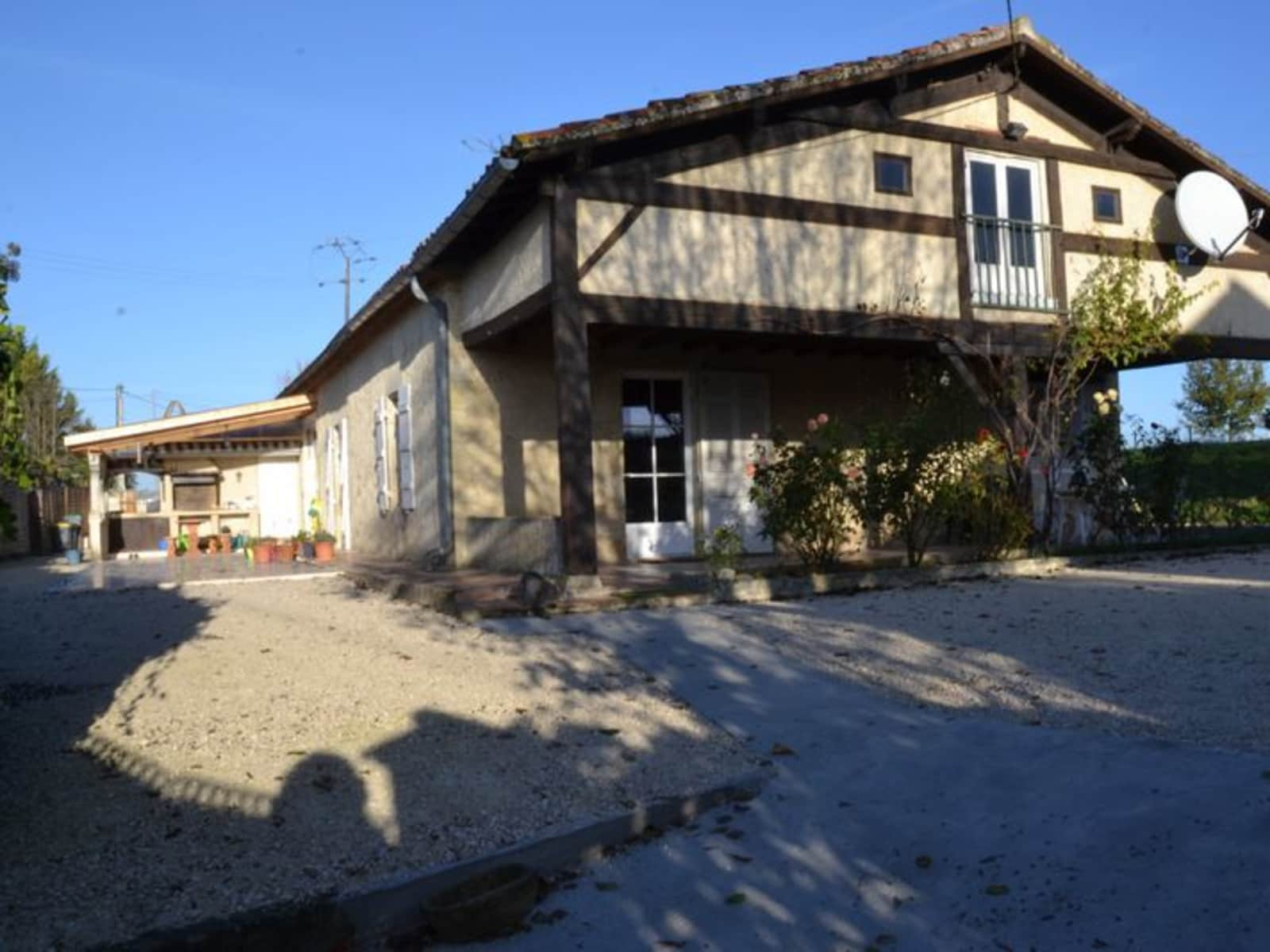 Pets
Dogs
Cats
Introduction
Both in our 60s, we have lived here for 11 years. We love to go off adventuring in our old camper van, usually for two trips over the summer, one of a month and the other about two weeks. Sometimes the dogs come too but really they prefer to stay at home.
We also need cover sometimes for short trips to the UK to visit family and friends....
Our pets are good-natured and friendly but are not used to children or to other animals.
We have already had several very good sits through TrustedHousesitters so here we go again! + More info
Our Home & Location
Twenty minutes walk down a pretty country lane (or 4 minutes by car) to the small, historic town of Condom, our lovely restored farmhouse is more of a much-loved home than a show-piece.
We are surrounded by glorious countryside dotted with ancient towns and villages, about two hours' drive from the airports of Toulouse (Blagnac), Bordeaux (Merignac) and Pau, and about three hours from Carcassonne. Toulouse and Bordeaux can be reached by train and bus.
Our house is very comfortable, cool in summer and cosy in winter, definitely a bit old-fashioned and very French. Almost all on one level with few steps, it is has two bedrooms downstairs and a third one upstairs with a view of the surrounding fields and of Condom cathedral.
Heating, when necessary, is by wood fire and electric radiator. Double-glazing and shutters keep the heat in or out, according to season. There is WiFi, the normal channels of French and English TV and use of our electronic piano.
We have half a hectare of enclosed garden where the dogs run free, barking at passersby and potential burglars, with fruit trees, mainly young – apricot, plum, cherry, fig, kaki, apple, "poire St Jean", mirabelles; a long grass and weeds area to help the bees; and a vegetable garden or "potager" which usually has tomatoes and, depending on time, butternut squashes, courgettes, mangetout beans …..
The well can provide water for the taps conveniently spaced around the garden and for car washing, saving money on household water usage.
We use it to fill our little plastic "piscine" on the patio too – great for cooling off when it's really hot - and there are swimming pools and watery places not far away - the open-air pool in town, the lake and "plage" at Castera-Verduzan, the river in Condom's lovely park …….
Our neighbours are French but you could certainly track down some ex-pats in the local bars and restaurants.
Condom itself has several supermarkets, various little shops and a market on Wednesday morning. The Office de Tourisme opposite the Cathedral can give you information on the many nearby sights, other markets, bric à brac sales or "vide grenier"s and about the village fêtes where you can sit down with the locals to enjoy a delicious four or five course "repas", usually including aperitif, wine, coffee and armagnac, often for about 18 euros. You can also watch out for this information on flyers in the supermarkets or stuck on shop windows.

In winter, the only heating we use is the "insert" log fire, the radiator in the downstairs bathroom and the radiator in the Sitters' bedroom. The fire is easy to light and needs little cleaning, as the oak wood burns away almost to nothing each night. You will need to wheel logs in from the pile behind the house - again quite easy. And fire-proof gloves make the logs, hot or cold, easy to handle.
The house is cosy due to the fire, double-glazing and shutters, and plenty of curtains.
House
Sitters need a car
Basic Wifi
Countryside
Responsibilities & Pets
We need the animals fed and cared for; the house kept safe and as clean as reasonably possible with all the animals; the pot plants and the potager watered and, ideally, a bit of general garden maintenance done.

Fred and Ginger are brother and sister from the same litter and have a strong bond. Ginger is a cheery soul who loves attention. She tries to be dominant but really Fred is the boss. Fred is a nervous doggy and is best ignored until he comes to you. He absolutely hates to go into town, which Ginger loves. He sometimes gives a horrible cough – has been doing it for years - but seems to be prefectly happy. They are allowed on the sofa but only with a human underneath them! They can be left outside when you go out but not overnight, as barking will annoy the neighbours.
The cats are pals although quite different. Molly loves a cuddle. Gizmo doesn't like to be picked up but does like her tummy rubbed. All four tolerate each other pretty well!...

The dogs love to have at least one half-hour-ish walk a day, mainly for a change of smells. They are both becoming a little bit arthritic so probably 10 kilometres is about top. Outside, they must always be kept on the lead and it is important to hold on tight, as they are very strong if they take off together after a deer. I don't want their leads to get caught up in the undergrowth!
Also, the gate must be kept shut as cars go fast in the chemin directly outside and I don't want accidents to either cars or dogs. They go obediently into the house at the command "Doggies, inside please" so it's easy to get a car in and out. And a full plastic water pistol hangs permanently on the gate to discourage them from dashing out – great fun for all! + More info
Cat(s): Molly is 3 years old (Rescue cat), Gizmo is 3 years old (Rescue cat)
Dog(s): Fred is 12 years old (Mutt), Ginger is 12 years old (Mutt)