lovely farm in the countryside
Durfort-Lacapelette, France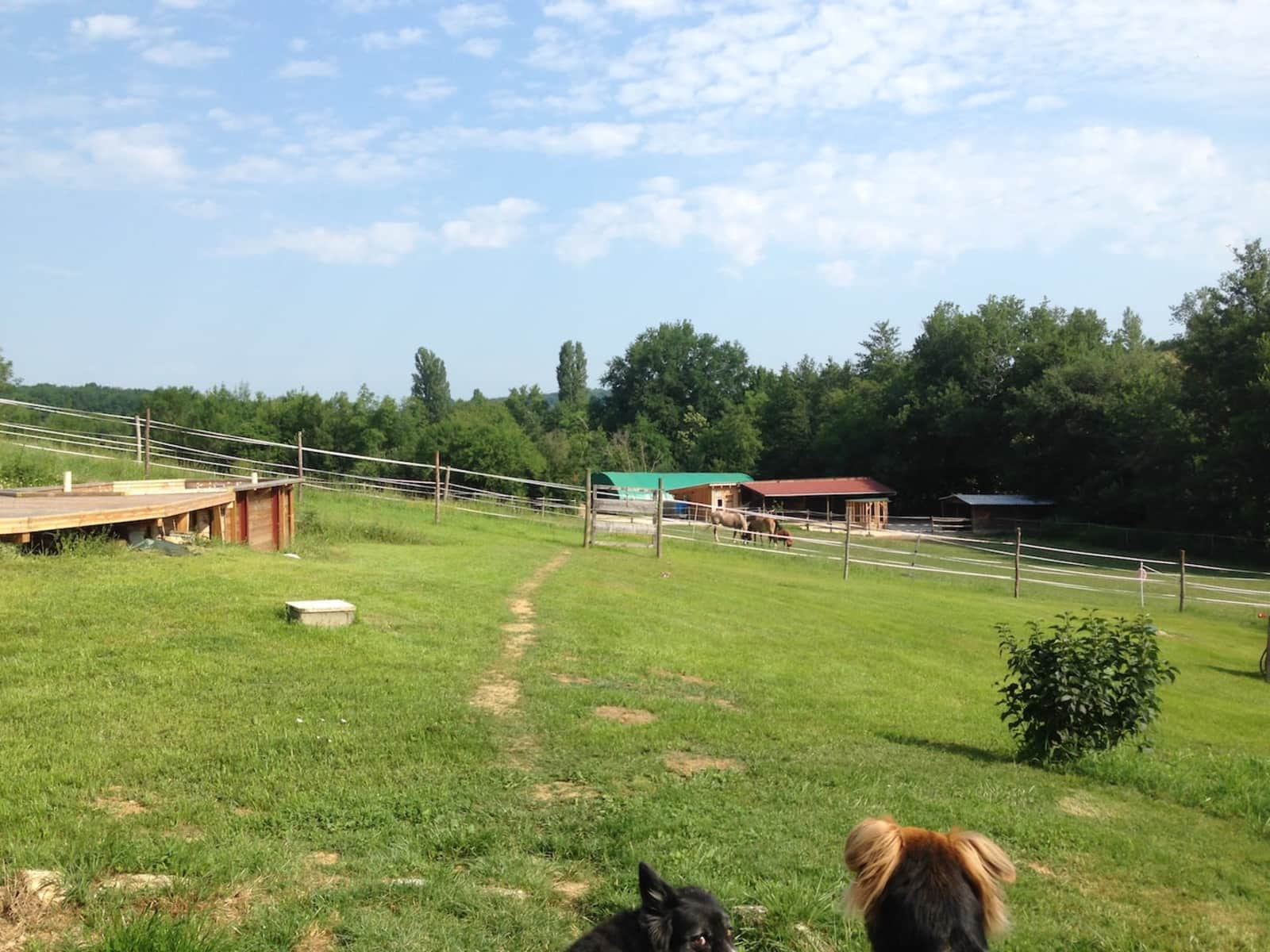 Pets
Dogs
Cats
Horses
Poultry
Introduction
Hello,
we are Thorsten and Sabrine. We emigrated few years ago from Switzerland to France and live in a very secluded little paradies with our animals.
Thorsten works in the aviation business and I take care of our little farm with retired pension-horses and also a very small breed of Knabstruppers. In total 9 lovely and peacefull horses. They are very relaxed and friendly.
Our family is completed by 3 gorgeous dogs, 5 adorable cats and 7 charming chickens.


I am new with TrustedHousesitters and had to learn first the rules. For me it is bizarre to enter a date when we leave and then hand over our animals to somebody we do not know. This would be ok for an emergency case. But for a planned holiday I would like to start with choosing the petsitter and then according to his/her/their planning we would plan our holiday. I will not leave if I do not have 100% trust for the person(s) who look after our animals. Would you leave your kids with somebody you have not known before?
So, here is how it would work for us: first we would like to get to know you and then we go on holidays. We would also like to see it as a long relationship. Thats to say, that once you are happy with us to stay here and we with you how you treat or animals, then we would like to invite you over and over again.
Our Home & Location
Our farm is very secluded. You must like the quietness of nature.
You would stay on your own in our small guesthouse few meters away from the main house. It has a small living room with a kitchenette (incl. refrigerator and cooker), a bedroom and you have your own bathroom with toilet, douche and a small bathtub. And there is your own washingmachine....
You will be equipped with food and beverages and everything you need for your stay. + More info
House
Basic Wifi
Countryside
Responsibilities & Pets
You have to take care of our pets: 9 horses, 3 dogs, 5 cats and chickens. For all the work and feeding you will get a special Manual in which everything is described in detail.
PLEASE be aware that riding knowledge is not enough! You have to have knowledge about keeping horses: you should be able to recognize a colic of a horse and you have to know how to react (for example). You should also be able to do first aid for horses if they are injured for example.
Horse(s): Laika, Jara, Jette, Jabaskin, Hercule, Jinnee, Viola, Filou, Hilli
Poultry: 5 chickens: Hector, Maggie, Curly, Gandalf, Brownie, Hanni & Nanni
Cat(s): Mate, Chilli, Ruby, Tiggi, Rusty
Dog(s): Jocelyn, Leila, Brisgo