Loire Valley house & animal sitting
Noyant, France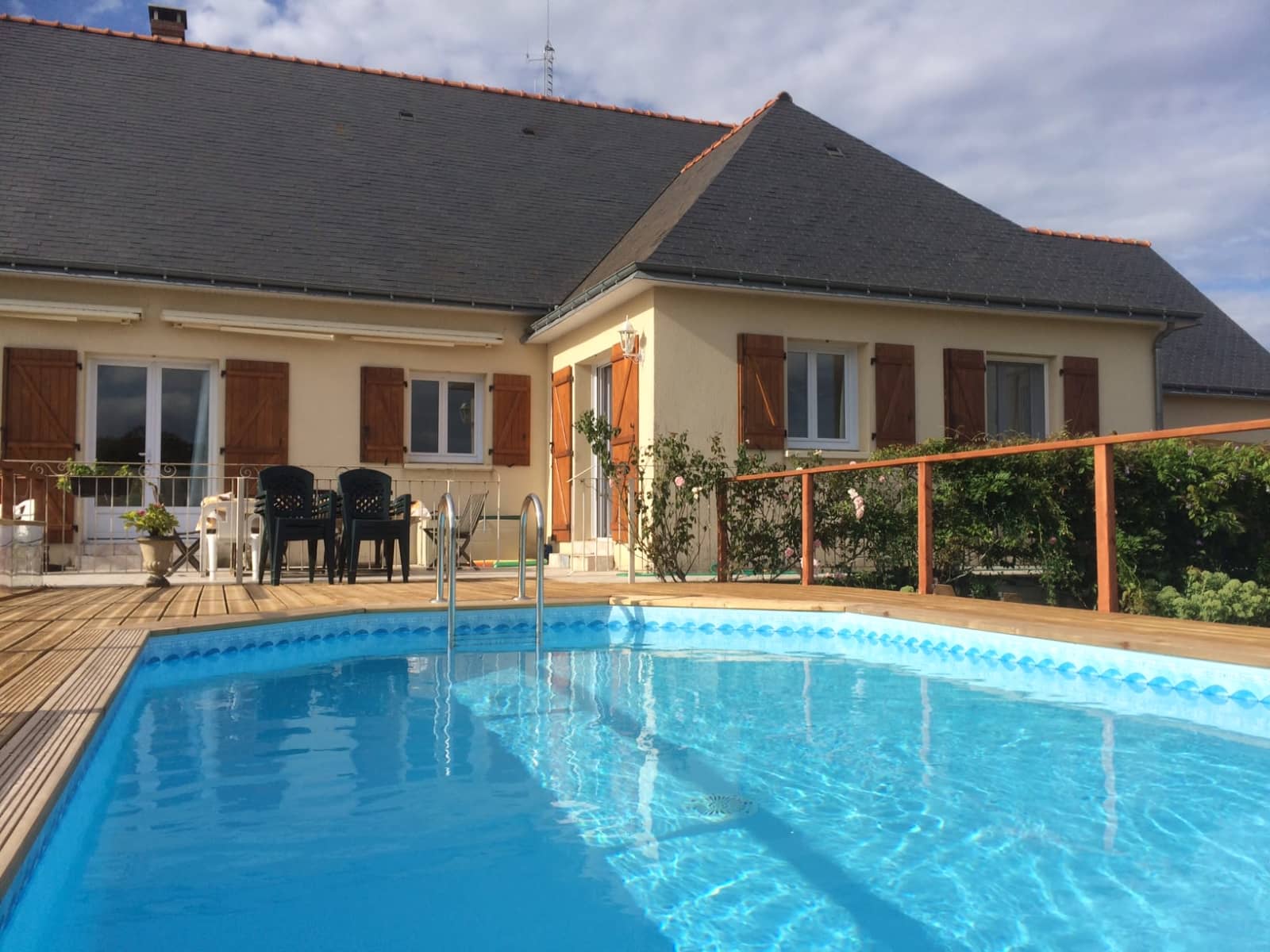 Pets
Dog
Cats
Horses
Introduction
Retired ex-pats lived in France 14 years, family in u.k and like to visit them a couple of times a year and need house and animals looked after, we do run some B & B but never whilst away. We carriage drive our ponies in the local forests and tracks, mostly in the good weather though, too old to get frozen in the winter !
Our Home & Location
Our house is only 12 years old and has up to date amenities, like central heating and large airy rooms. It is located on edge of village with about 4 acres of ground. It has stunning views and is an ideal location to visit Loire Valley, Saumur and chateaux/vineyards
There is a lovely local relais restaurant in the next village which offers cheap lunches monday to friday - 4 courses with wine/cider for 12.50 euros so a treat need not cost a fortune....
Saumur is about 20/25 mins by car and offers a lovely town with magnificent chateau, excellent sparkling wine, the grand Loire river and Cadre Noir equestrian centre. Lovely for a day out with cafes, restaurants and shopping.
We are only about 55 minutes from Angers city, which has so much to offer. There is another superb chateau with magnificent tapestry, excellent shopping centre and two rivers. A day spent here is well worthwhile especially at christmas time with the lights and displays. + More info
House
Sitters need a car
Basic Wifi
Countryside
Responsibilities & Pets
Animals need daily care, feeding, walking dogs around our field and mostly keeping them company. Ponies need food and hay in winter plus top up of water all year round, and all easily accessible. The dogs are quite happy left at the house for up to 5/6 hours, allowing sitters the time to explore the wonderful countryside and local hosteleries. Cats live indoors during the day and only need top up of biscuits and water and then put out for the night (always waiting anxiously on windowsill in the morning, ready for their food). The ponies need very little care, just throw in some hay and put down a small feed once a day, and top up water in the winter, and only check water in summer. They are very friendly and our non horsey friends have managed to look after them on occasions with no concerns.
Horse(s): Fantome very old gentleman who is very sweet is 26 years old (Dartmoor pony), Rosie is a sweet pony but can be bolshy with food, but not nasty is 12 years old
Cat(s): Fatso loves fusses is 8 years old (I don't know), Trio a little nervous but friendly is 8 years old (I don't know)
Dog: Roxy is a rescue and hates cats so have to keep them apart is 5 years old (Rescue dog)
Upcoming sitters
December 2018 | Nadin & Renato