Dogs, cat & chickens looking for a sitter in the Maine et Loire region of France for Xmas/New Year with flexibility on actual dates.
Baugé-en-Anjou, France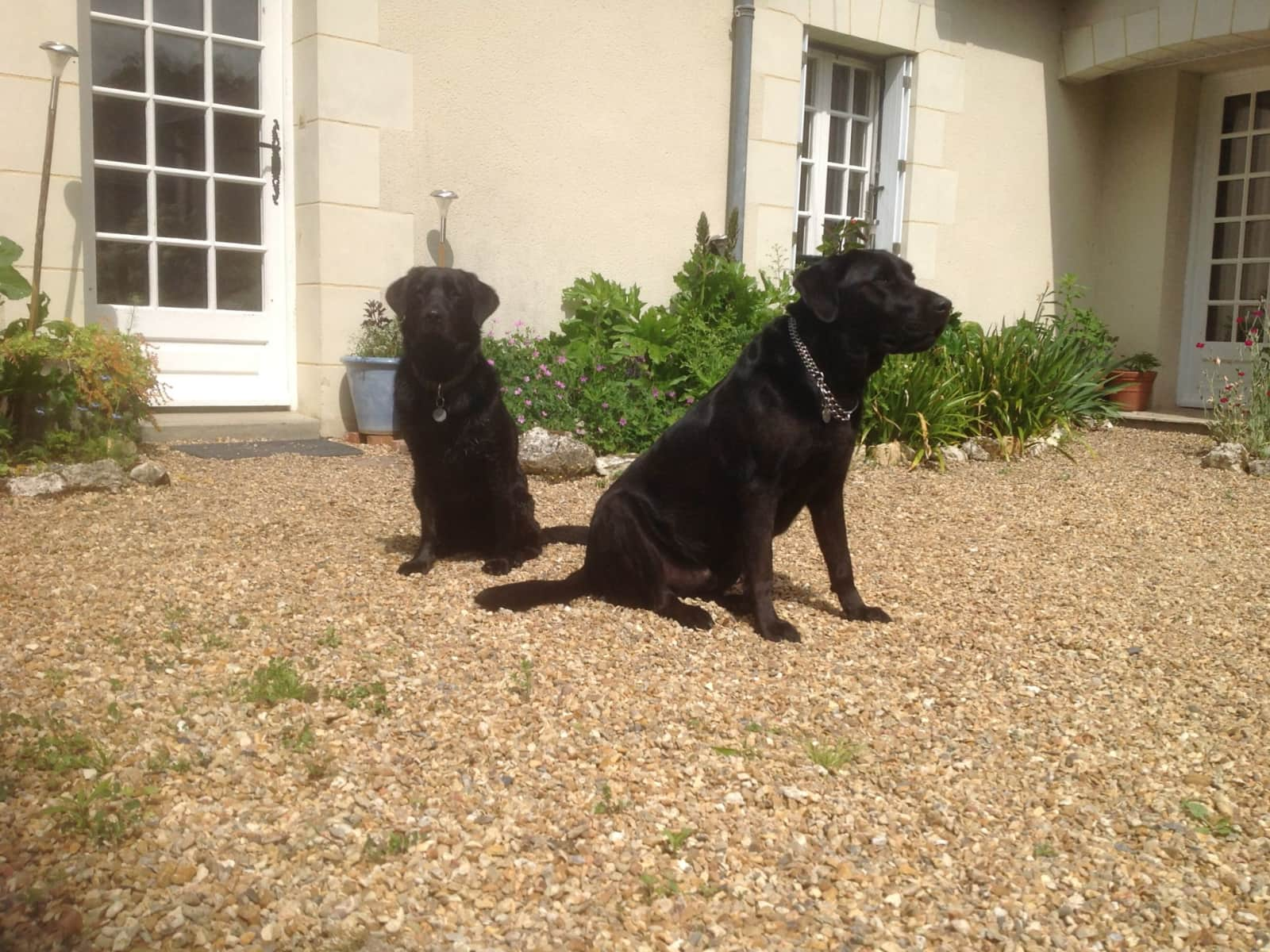 Pets
Dogs
Cat
Poultry
Introduction
We are a retired professional couple who have lived out here since 2012. Our house is on the outskirts of the small quiet village of Chavaignes in the middle of the French countryside. We are looking for someone to look after our 2 black Labradors, cat and chickens so we can visit family in the UK over Xmas. We would need to discuss dates with any potential sitters to then allow us to finalise travel & accommodation.
Our Home & Location
We have a 200 year old farm house situated in the Maine et Loire region. We are roughly in the middle of a triangle drawn through Le Mans, Angers and Tours and are about an hours drive away from each. The house sits roughly in the middle of an acre plot with a barn, pond and 2 small paddocks at the front between it and the road. To the rear is mainly grassed with fruit trees, veg plot and polytunnel. This being a flat area there are extensive views across open farmland all around. This lends itself to extensive walks around the local area without too great an effort and we have cycles available. All accommodation is on the ground floor. We have full central heating plus wood burning fire, full internet connection plus satellite UK tv and cable French tv.The nearest towns are roughly 10-20 minutes away by car. There you will find the usual shops, supermarkets and restaurants plus weekly markets.
House
Sitters need a car
Disabled access
Basic Wifi
Family-friendly
Countryside
Responsibilities & Pets
Our 2 labs, Sam & Josie, are brother and sister but separated by 2 years. They enjoy a walk in the morning but then are quite happy just being outside the rest of the day if you are around. They need feeding morning and evening. They welcome as much attention as you want to give them but if you are going out they will be quite happy for up to say 6 hours. Maz the cat drifts in and out of the house during the day but we keep her in at night. She needs a food supply plus changing of litter tray depending on usage. Chickens need to be let out in the morning and locked in at night. They need a supply of food and water plus a cleanup of their straw which takes up to 10 minutes a day. For this they will reward you with fresh eggs daily. The grassed area and the veg plot should require minimal attention as it will be winter.
Poultry: Chickens, 3 chickens
Cat: Maz (female) is 4 years old
Dog(s): Sam (male) is 6 years old, Josie (female) is 4 years old