Homeowner with pets
Nanteuil-en-Vallée, France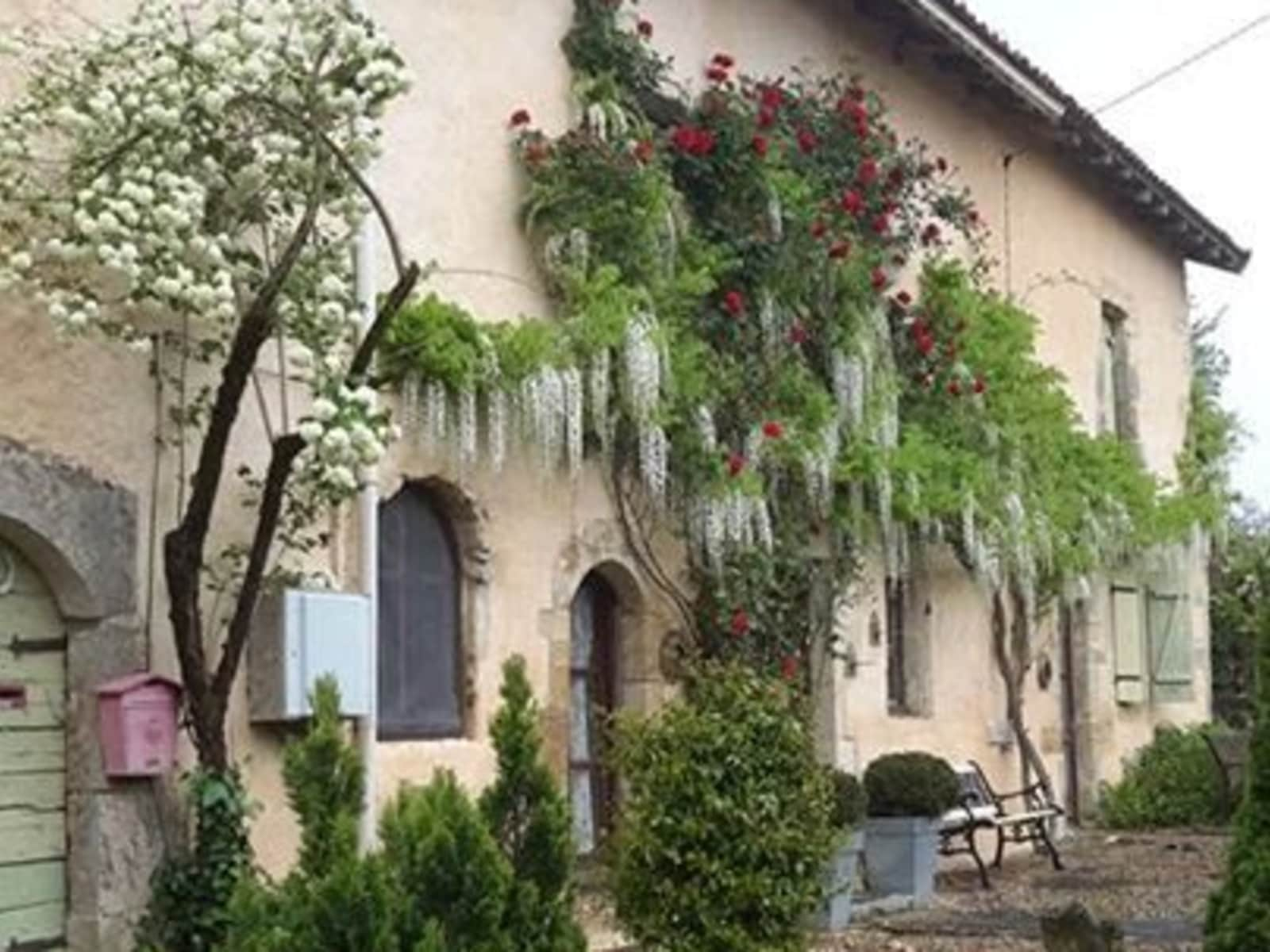 Pets
Dogs
Cats
Poultry
Introduction
My husband and I moved to France from Kent in 2013. Five years later we truly feel part of the community and have made many new friends both French and English. We have joined trusted housesitters in the hope that we will be able travel and visit family and friends who live in several different countries. Our animals are important to us and would prefer to stay in their own home rather than be put in kennels/catery.
Our Home & Location
Our house was built in the 16th century and is actually 3 cottages that are linked internally. We have been renovating ever since we moved and hopefully will be finished early next year when we hope to rent two of the cottages as holiday lets. Anyone staying to look after the animals would live in one of the cottages but have access to the part we live in which leads to the back garden. We also have a small above ground pool. Our hamlet consists of 5 houses and we are surrounded by farm land and woods. You could do a different walk everyday for a month. The nearest village is Nanteuil on Vallee, 4km away, where you will find two very good restaurants a small village shop an Épicerie, pharmacy and Doctor. Champagne Mouton is approx 6km away where there's is à Carrefour Contact and a bar. Two km from the house is a bar/restaurant.
House
Sitters need a car
High Speed Wifi
Family-friendly
Countryside
Responsibilities & Pets
The dogs get fed twice a day as do the cats. Mollie and Oscar like to go on walks, Mollie is happy to stay on her lead but Oscar likes to run. Poor Mollie has recently gone deaf and has got cataracts, as a result she has become very anxious but we are giving her a mild sedative prescribed by the vet to help her cope. The chickens get scraps and chicken food everday and they must be locked in their coup at night otherwise the fox and pine martins will get them, they are still young but we do get eggs. Other responsibilities would include general garden maintenance if appropriate and upkeep of the pool during summer months.
Poultry: Chickens, Cockerel and 3 chickens
Cat(s): Phoebe is 3 years old (Mix-breed), Lulu is 3 years old (Mix-breed)
Dog(s): Mollie is 11 years old (English Cocker Spaniel), Oscar is 9 years old (English Cocker Spaniel)