A cat - or two - for Christmas!
Haims, France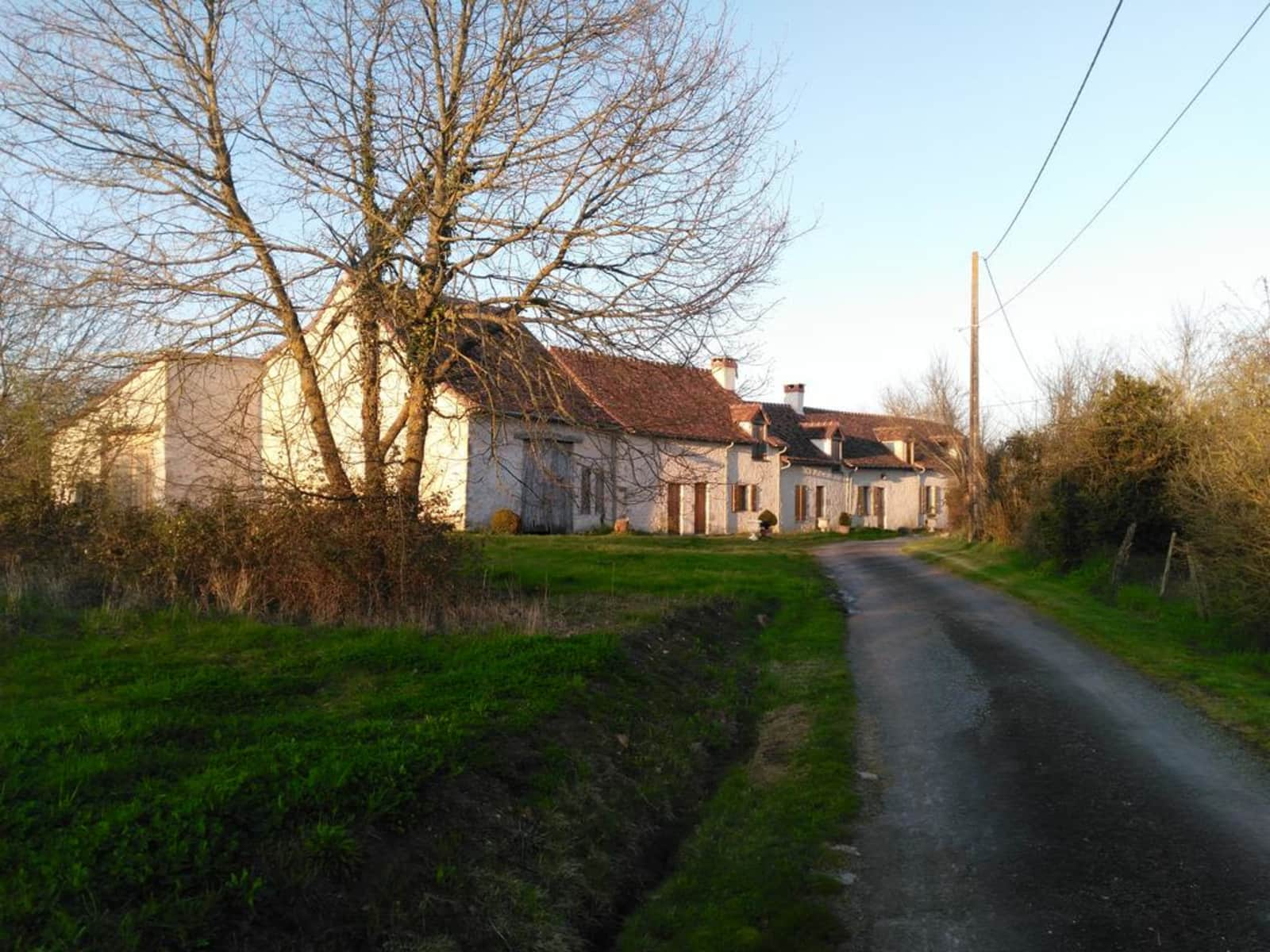 Pets
Cat
Introduction
We're Nina and Steve, and we bought our lovely home in 2004 as a ruin. We spent the next ten years making it habitable, then in 2014 retired and moved here from London. We run a small chambre d'hôte in the Summer; there are more photos here of our house and gardens

We normally go back to England once a year to see family and frieds. Exactly year ago, walking in the local woods, we found an abandoned kitten, now called Fifi, and brought her home. She is the reason that we want to find a house sitter and cat lover! Although Fifi is our only pet, we also feed around 8 feral cats twice daily; they are very nervous of people, won't enter the house, and can't be petted, but need feeding nonetheless!
Our Home & Location
Our house used to be six little houses in a row. We joined them all together, knocking through internal walls but preserving the exterior doors. There are just two bedrooms, each with an en-suite bathroom, at either end of the house. Apart from the kitchen, there is a library, a double height oak panelled living room with an oak spiral staircase​ to a television room, and we each have a study - again at either​ end of the house. Each room is about five meters square. There are three wood burning stoves, in the kitchen living room and one bedroom, and in addition there is underfloor electric heating in all the ground floor rooms (which is all rooms except the studies). There is plenty of wood, cut to size, in the barn, but some may need splitting for kindling. There is a garage opposite, and a large barn and a workshop attached to one end of the house. Surrounding us are our three fields of about four acres overall.

Although in our tiny hamlet of Bauvais we have two neighbours (both somewhat elderly ladies), their houses aren't visible from ours (they aren't far away, it's just the placement of the windows). It is very quiet. There is a van that calls weekly selling food and drink, but a car is absolutely essential.
We are in the commune of Haims, which sadly has no shops or bars or restaurants, but does have a nice church. We are about 15 minutes drive from our nearest town, St Savin. There is a supermarket there, as well as shops, bars and restaurants. It also has a Unesco World Heritage Site listing for it's stunning medieval abbey and church. Montmorillon is about 20 minutes drive away, with 3 supermarkets, a wonderful though small old town, and lots of bars and restaurants. Le Blanc is also 20 minutes drive away, and although newer than Montmorillon is livelier. It also has a big supermarket, lots of shops, and bars and restaurants. Poitiers is a medieval gem of a city, nowhere near as popular with tourists as it deserves to be, and is the reason why we bought a house here. Beautiful centre, and with the oldest church in Europe! It's about an hour's drive away.
House
Sitters need a car
Basic Wifi
Countryside
Responsibilities & Pets
Fifi our cat is about a year old She is scared of nothing, intensely curious, and loves to be stroked and petted. She spends most of the night outside, every night. We feed her wet and dry cat food, whenever she wishes, about three or four times a day. She often wakes us in the night for more food, so it's worth making sure she has sufficient before you turn in if you want a good night's sleep!
Outside I feed eight feral cats. We have had all of them spayed or neutered, so there won't be any more feral cats around here. There is a grandmother, her daughter, and her five 'kittens', who are now two years old, plus another Siamese who sometimes turn up. They are not wild in the sense of dangerous, but they do not come in the house (or want to come in the house - they live in our outbuildings) and they don't come near people. One cat is white, one grey, one black and white, four are tabby and white, and one looks Siamese. Don't expect to see them much, and expect them to run from you. I feed them twice a day, dry and wet food and sometimes cat milk. I feed them under a table on the terrace when it's wet, as they won't eat dry food once it is sodden. Please feed them whether you see them or not. Shortly after dusk, if you're quiet, you may well see up to three hedgehogs and then a fox all turn up to eat the cat food, noisily!