Chateau and dog sitter in Poitou (France) Gardeners welcomed
Thuré, France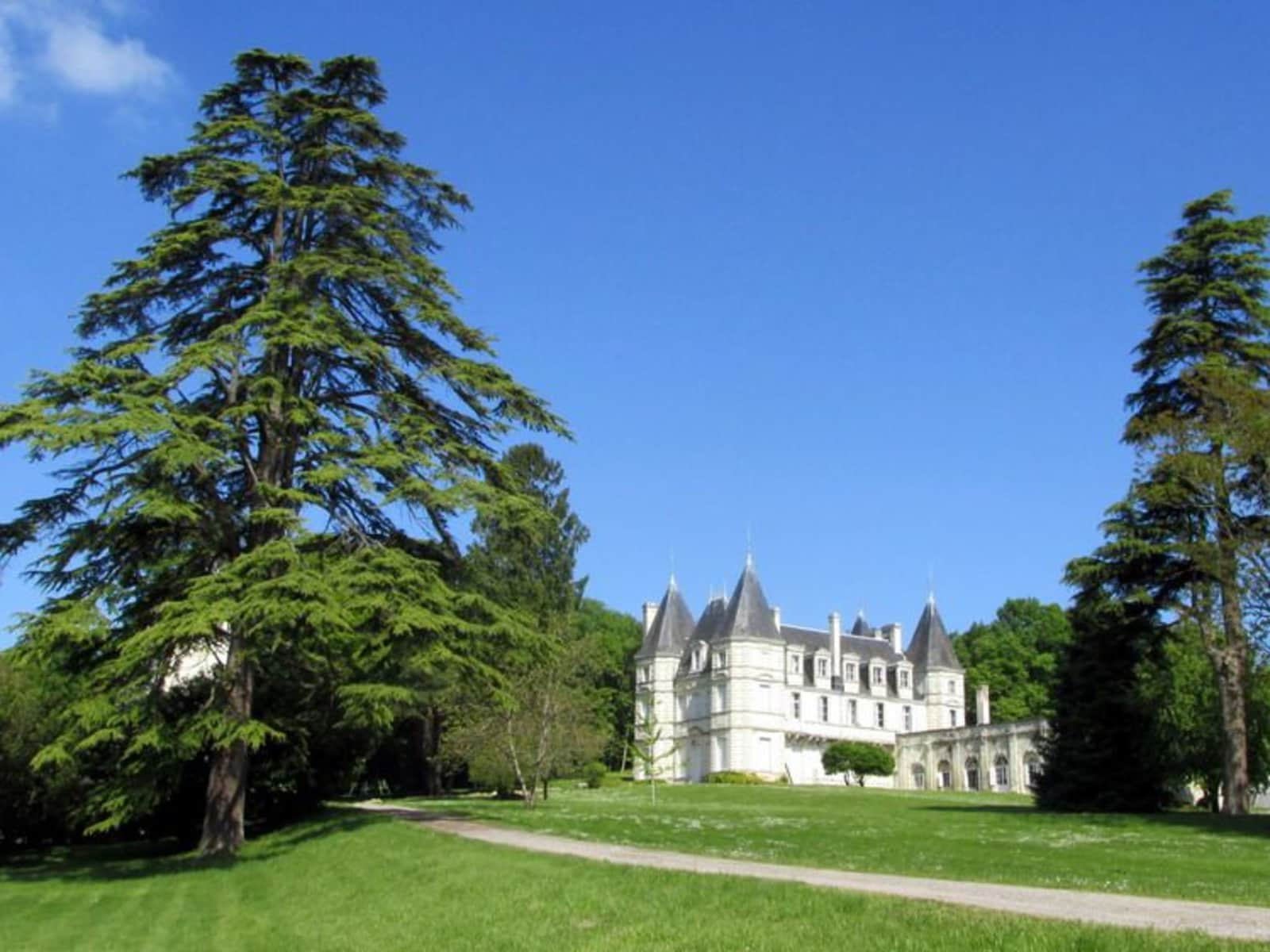 Pets
1 Dog
Introduction
Please read carefully before applying

Couple only for the gate cottage : May the 1st 2018 for 3 months or more (dates are flexible)
Accommodation comprises : 1 Bedroom, 1 Bathroom gate cottage with a tiny closed garden....

Couple or family wanted for the Farm Cottage ! 3 months and more if you wish
Start Date : August the 1st 2018
Accommodation comprises : 2 adjoining Bedrooms, 1 Bathroom farm cottage with terrace and garden.
Set on the edge of the woodland area and very private, it is very well equipped and obviously more Human Sized than the castle to live in ! We must point out that the two first floor bedrooms are adjoining.
The separate lounge on the ground floor has a sofa bed, this easily converts to a third bedroom if required temporarily.

Hello there! We live in a beautiful post Renaissance style Castle in a remarkably good condition, situated between Tours and Poitiers, a region famed for its history and beauty. The Chateau operates as a family home. The grounds consist of a small woodland area, this has paths for nature walks and abundant wildlife, a swimming pool (not heated,) barns welcoming weddings and receptions in the summer, a greenhouse, ample lawn areas, a 2 bedrooms farmhouse and the 1 bedroom gate cottage.

WE ARE OFFERING OUR COTTAGES TO A COUPLE OF ENGLISH OR SPANISH SPEAKING HOUSE-SITTERS. + More info
Our Home & Location
The property is located in an idyllic location in France, and is only 700 meters away from the nearest village with bakery, bar, post-office and an itinerant service of : butcher, fish merchant, pizza maker and grocery (each of them twice a week).
The village includes a Catholic church with service only once a month now.
The nearest city is less than 5km away, and features a mainline high-speed train connection (TGV).
We are only 1 hour and 15 minutes from Paris by train.
We are also near all the castles of the Loire Valley as well as many attractions locally (Futuroscope Park, golf, trekking, riding horses, bicycling tracks, hot-air balloon, lake sailing, etc...).

We welcome weddings only in the summer and really enjoy that activity.
The cottages are rented 3 or 4 week ends in the summer which gives the opportunity to our sitters to go visiting a little further !
House
Car included
Basic Wifi
Family-friendly
City
Countryside
Responsibilities & Pets
Our ideal couples :
· Must hold EU Passports OR Visas permitting them to stay in the EU for the time frame
· Are physically very fit and active
· Have a relaxed 'Can-Do' attitude and plenty of initiative
· Sense of Humour
· Enjoy the challenges of gardening and can help in our current projects
· Have a keen interest in France
· Love the outdoors
. Love dogs
· Get along with each other and enjoy working together
· Each should have clean driving licences, and no criminal history (may be checked)
· Also, moderate drinking habits only

All efforts are made to ensure that our house-carers are comfortable, happy and enjoying the delights of France.

If one has any particular skills or talents,
either artistic or practical, we definitely
encourage any creativity.

Utilities are provided by us (including wifi).

We are looking for couples who like to be active in the garden and who can help us in our current projects within the property....

Please note that the farmhouse and the gate cottage are guest houses for us, so if you would like to stay longer than the proposed months, you are very welcome to do so.
During summer (the wedding season) we rent those cottages a few times, so for the ones applying for that period it means they might be encouraged to go visit other parts of France during one or two week ends...

We have a lovely and very affectionate outdoor dog called Havane who needs love when we are away.
She is a 6 yo Beauce Shepperd or "Bas-rouge" (french breed) and lives freely inside the property.
No need to walk her.

More info on request.
I apologize for my english...

Talk to you soon !
Thanks for your interest

Arnaud & Marie-Laure + More info
Dog: Havane is 6 years old