Energetic walks with energetic Dog
Lissieu, France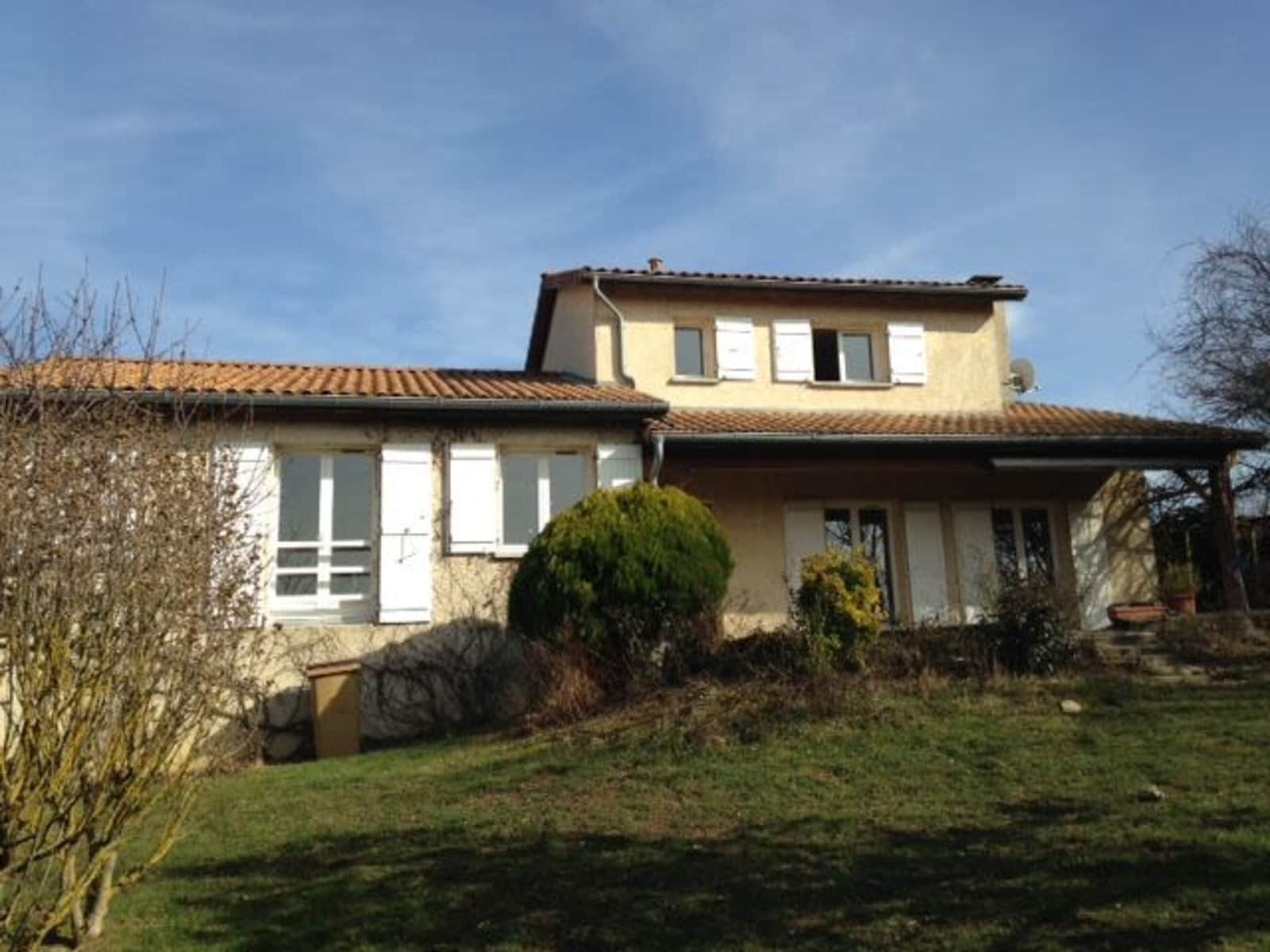 Pets
1 Dog
Fish
Introduction
We are a French/Irish family with 3 boys 2 fish and 1 dog. Our dog is part of our family but sadly it is not condusive to bring her with us on each trip away. We do not want to leave her in a kennels therefore we need someone who is willing to walk her each day, care for her and play with her in her own home. She is energetic, playful, sometimes nervous yet still young, she needs to be kept on a lead when out in public, but has never shown aggression. She is happy to play with other dogs in parks and off lead but tends to try to dominate those that visit at home - maybe its normal at her age, but she annoys them and its very noisy!
Our Home & Location
We live in a detached family home with 4 bedrooms, livingroom, kitchen, 2 baths, large cave and private sunny rear garden. The house is set in a large development of like family homes all within 5 minutes walk of Lissieu village, which has bus routes serving Vaise Metro and Lyon, along with all essential shops, boulangerie, butcher, Casino, parmacy, cafe etc. There is a lovely park only 2 minutes away and nearby there are many off-road walking paths and trails for walkers / bikers to follow.
House
High Speed Wifi
Family-friendly
Countryside
Responsibilities & Pets
Lola needs a walk every day - she is used to minimum 30/40 minutes but weather permitting she gets 60 mins walk or two half hour walks. She is fed once a day, at night, after humans have eaten. She is not 100% yet at obeying 'au pieds' (come here / heel) when called and usually is given a 'bonbon' when she obeys. She is a hunter by nature so I only take her off the lead when we are 'off road' and away from small kids as she sees them as fare game to chase! She is never aggressive however she is nervous of character and takes a few minutes to calm down and stop barking when new people arrive, she is definitely more comfortable with women than men but gets used to both. She sleeps on one part of an old couch which has a blanket on it but she will chance her arm and try jumping on the other couches and beds which she is not allowed. She is wonderfullly playful and has the most beautiful expressive face and quite a good singer when its almost dinnertime! The Goldfish need to be fed a sprinkle of food each day and their water chaged (80% changed) once a week.
Fish: Indoors, Goldfish - Call em what you want. The twins won them in a fair (hideously unanimal friendly) and I thought they would surive a week - that was in 2015! Not sure if they have any names but we do feed them, a sprinkle daily - a medium pinch. The water has to be changed about once every 10 days. Use large round glass jug in the pantry off kitchen, empty about 80% of water, refill with fresh water and add capful of goldfish water steriliser under the sink in yellow bottle. Hugo will clean the tank on return.
Dog: Lola is 3 years old