Dog Care for an Azawakh
Engen, Germany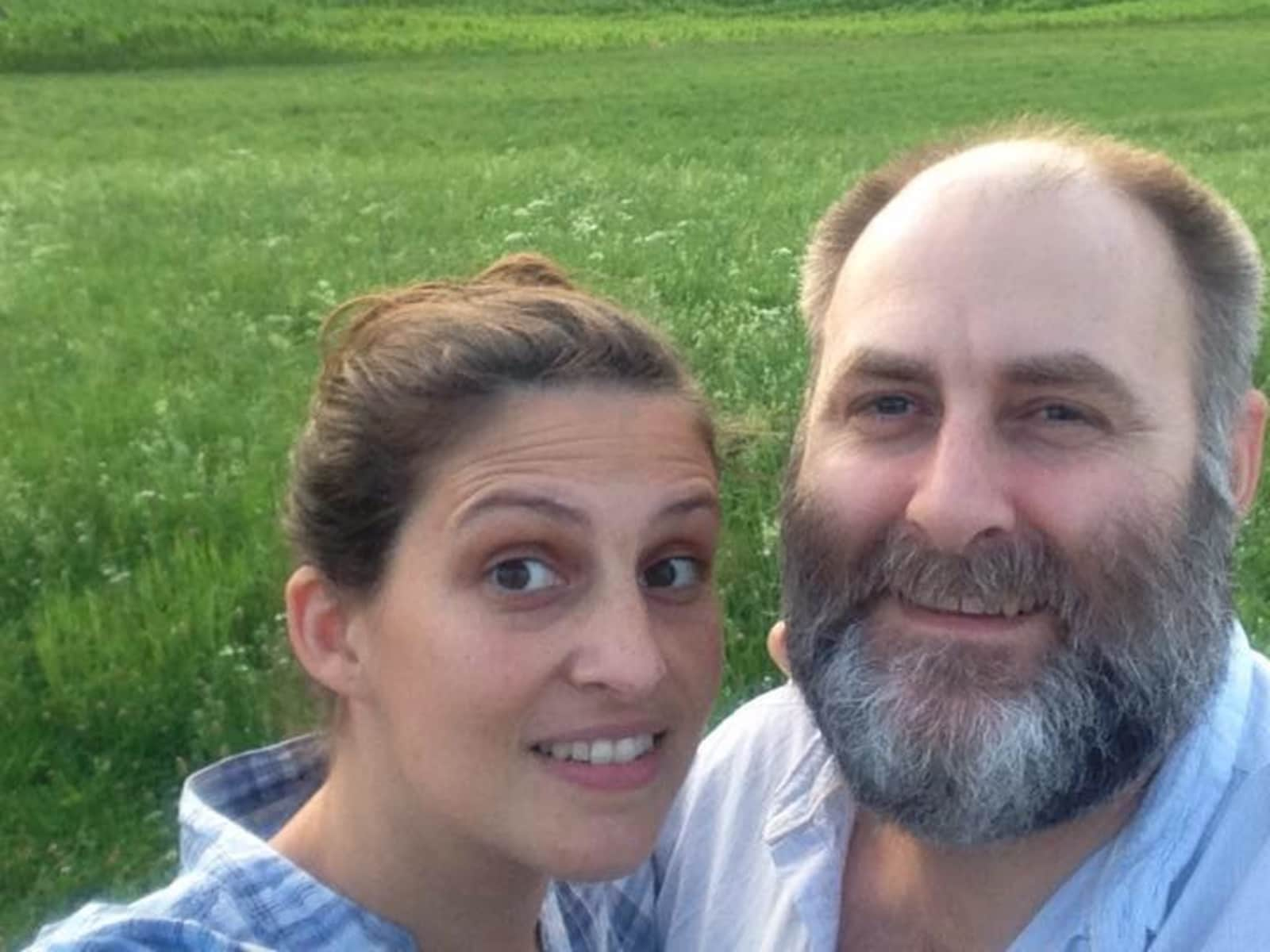 Pets
1 Dog
Introduction
We have been housesitters a lot - all over Europe and with all kinds of pets. Now we have a house and a dog of our own and sometimes we need a bit of back-up.
Our Home & Location
We live in a German town of about 6500 people, where you can get everything you need within about a 10 minute walk, including major grocery stores (Edeka, Aldi, Lidl), drug stores like Rossman, and a few Apothekes (pharmacies). You do not need a car, the train station is less than 10 minutes walk and trains go at least three times an hour.

The house itself is old but was renovated in the 90s. We're just on the edge of the Altstadt. There's no yard, so you have to take Lumen out a few times a day for toilet needs, but there are great walking paths very close by. The house needs airing at least once a day, as it can be humid due to the unique back wall, natural rock and old city wall. It's pretty cool, but a bit of a problem. Opening the windows a couple times a day for 5 minutes at a time keeps it comfortable. There's heating throughout the house as well as a wood burning stove in the living room (also helps with humidity if it has been rainy). The kitchen is awesome and we have all kinds of great cooking stuff. Your room is our guest room with its own bathroom, so you will arrive a day or so before we leave and we can be comfortable....

If you have a love for sighthounds and want to be in touch, feel free to contact us. + More info
House
High Speed Wifi
Family-friendly
Countryside
Responsibilities & Pets
Our dog, Lumen, is an Azawakh, a kind of sighthound that comes from Mali. They're traditionally bred by the Tuareg people as watchdogs, and they're not you're typical cuddly, drooly doggy. They're totally independent and nervous about new people and new things. Lumen is a sweet dog and doesn't mind other dogs at all. She's been very well socialized with kids and dogs. But she's also totally attached to us. So leaving her with other people is a challenge. She'll probably whine and cry and eventually fall asleep. But you have to keep an eye on her at all times because she's crafty and an escape artist.

She's also just over a year old (she was born Oct 15, 2016), so we're hoping to keep teaching her to deal with being separated from us. We try to make it as easy as possible, but it's never going to be simple with her.