Kelso & Cara!
Velburg, Germany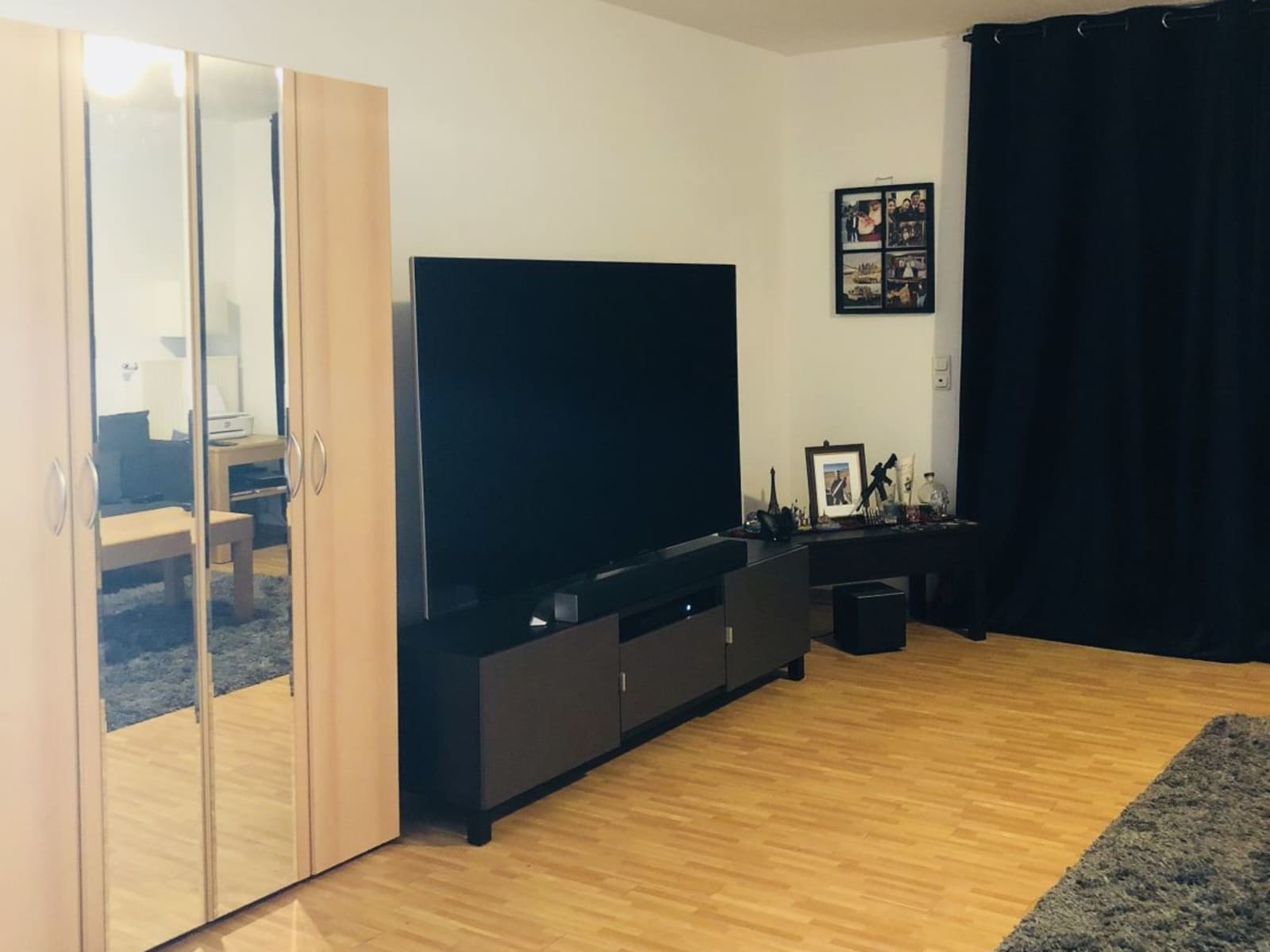 Pets
Dogs
Introduction
Hello my name is Kevin Molina I am 22 years old and am married to my loving wife Jessica Fernandez. We are both foreigners to Germany, being that I am currently in the United States Army for the next 3 years. We are planning many trips within the next 3 years and it just so happens we have our first one coming up this end of June. We are planning to go all around Norway for 2 weeks, but we won't be able to take our furry friends. We would greatly appreciate a house sitter to take care of our loving dogs!
Our Home & Location
We are currently living a little outside the city limits of Velburg. The location is quite nice and peaceful with beautiful scenery surrounding us. A 2 minute walk will take you to the heart of Velburg, the town itself has many great restaurants from Greek food to exotic Asian food not to mention the delicious breakfast at Zurpost Hotel or a coffee shop right in the middle of the town. After all the food, take a walk to the mountain next to the town to reach the top only to find a castle or at least what's remaining of it but the journey up there is well worth it. I almost forgot the cave that is directly to our East it is only open in the spring-summer so now is the best time to explore it!

Wifi included.
House
Sitters need a car
High Speed Wifi
Family-friendly
Mountain
City
Responsibilities & Pets
Kelso and Cara has been raised by us, so we would appreciate it if you would follow our recommendations.
Kelso and Cara must be fed twice a day in the morning and in the late evening. For Kelso, normally mix his dry food consisting of 1 cup with 1 can of wet food which is provided and further explained. As for Cara, she only eats dry food and is fed the same amount as Kelso. Walking is advised so please take them for a good stroll. ENSURE they are never left alone, Kelso and Cara like to bite on stuff when no one is around so they will chew up furniture or anything they find tempting. If you do decide to leave them for a few minutes ensure they are locked in the main entrance with food & water and doggy pad with the window open (further explanation). Kelso and Cara like to go under the fence of our backyard so be weary when letting them out in the backyard as well shedding him at least twice a week.
Dog(s): Kelso is 1 year old (Australian Cattle Dog), Cara (German Shepherd Dog)