Cute Flat with Cat in Green Area near Plänterwald Forest
Berlin, Germany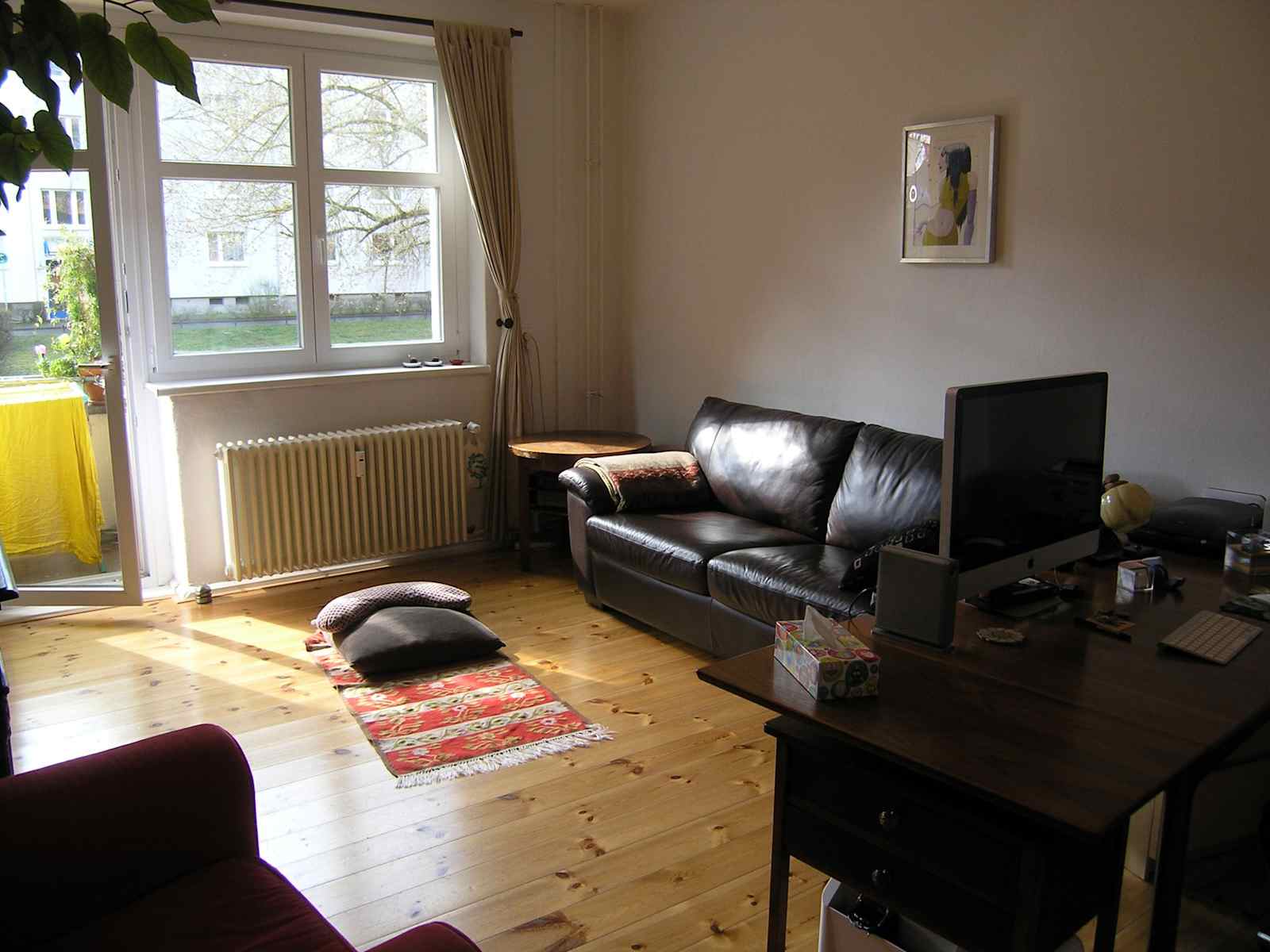 Pets
Cat
Introduction
My name is Maya and my cat is Mojo, a strong 8 kilo, outdoor, castrated male cat. He has his own car door so can come and go as he wishes. He gets homemade food with fresh meat so it is better when someone lives here to care for him. The flat is very comfortable with hard wood floors, wifi internet, a balcony, a queen sized bed, a bathtub, washing machine and dishwasher. I really prefer having a single person come sit instead of a couple. Mojo's father was a feral cat who lived his life on the streets of Berlin. Mojo has inherited some of his fear and cautiousness. It is much easier for him to adjust to just one person. I have been flooded with couples and families applying in the past. This flat is small and better suited to one person. Please only non-smokers. I would love to find the same person to come, that would be better for Mojo but I realize that might be more difficult to find. Thank you, Maya
Our Home & Location
Plänterwald is one metro (SBhan) station outside the main city circle ring. It takes ten minutes to reach the city by bike and there is a bus that drives past the forest direct into the city center. A huge natural forest is located directed across the street and the front of the flat looks out on gardens. The Spree river is a ten minute walk away.
Apartment
High Speed Wifi
City
Countryside
Responsibilities & Pets
Mojo requires daily feeding of his fresh food and monthly flea medicine. He enjoys playing and getting brushed every few days.
Cat: Mojo Jones is 8 years old