Pet/House sitting for elderly pets, fish and garden in a relaxing environment.
Kaiserslautern, Germany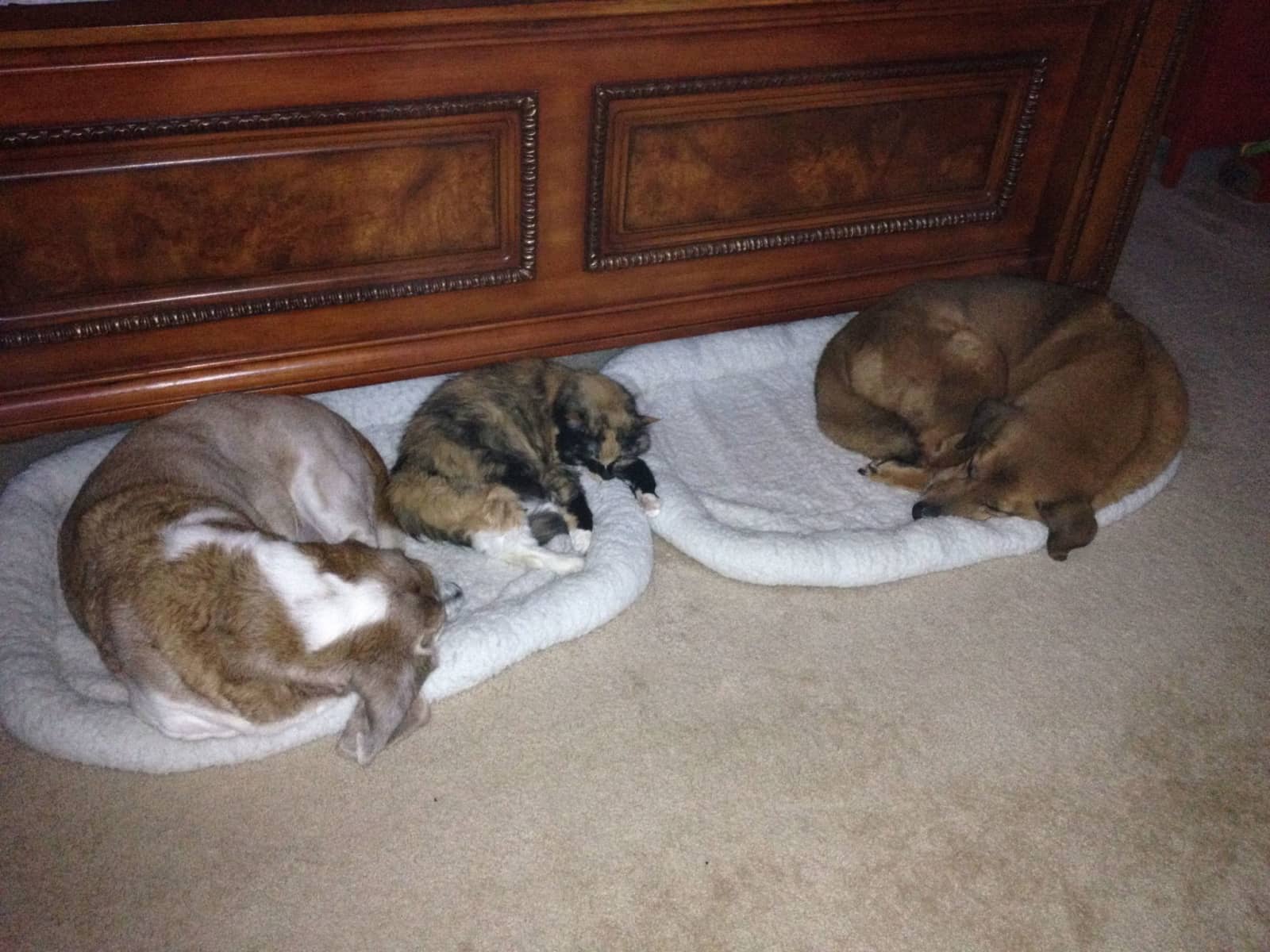 Pets
1 Dog
1 Cat
Fish
Introduction
My husband and I live in a rural area of Germany, so transportation may be required. We have 1 male dog 17 years of age, 1 female cat 16.5 years of age, several Koi fish, and gardens/plants. The cat has no special needs. The dog is on light medication for arthritis pain. The fish get fed once a day, and the plants would require some watering. Being that the dog is elderly, there are occasions when he will have accidents in the house, so that would need to be cleaned up. We are looking for someone who is caring and considerate of the needs of elderly pets, and who can be responsible in the care of our home and keeping us apprised of their status. Our vet is local, so should anything occur, the pets can be taken there, and any costs would be held until our return.
Our Home & Location
We have a large gated and fenced yard with a creek and Koi pond in the back, and an atmosphere that can be very relaxing. There is a bakery and restaurant in the village within walking distance. 2 villages away is Obermohr, which offers various shopping opportunities. It is about a 25 minute drive to get to Kaiserslautern, and 2 villages in either direction to get to the nearest train stations. There is a bus pickup by the restaurant in our village.
House
Sitters need a car
Disabled access
High Speed Wifi
Countryside
Responsibilities & Pets
General care of the pets. Morning and evening pills for the dog, evening feeding, and water. Possible changing of cat litter, if the trip is over one week long. We have a dog door and fenced yard, so the pets typically take care of that themselves. However, due to their age, they may have occasional accidents in the house, which will need to be cleaned up. All of the animals are very friendly and loving. They are too old to really play, but they love attention. The cat mostly thinks she's a lapdog. They all love to be close, even if they're just napping. The dog really enjoys walks, but as his hind quarters are severely atrophied due to some hip dysplasia and old age, he may not be able to do daily walks. The Koi fish require feeding once a day, and the plants may need daily watering. Trash cans may need to be put out (and brought back in) if the date range includes a Tuesday.
Fish: Outdoors, Large Koi Pond. They are dormant and do not need care during the winter. Otherwise they need feeding once a day in the evening.
Cat: Orion is 16 years old
Dog: Calypso is 17 years old