Country home in Corfu
Kérkyra, Greece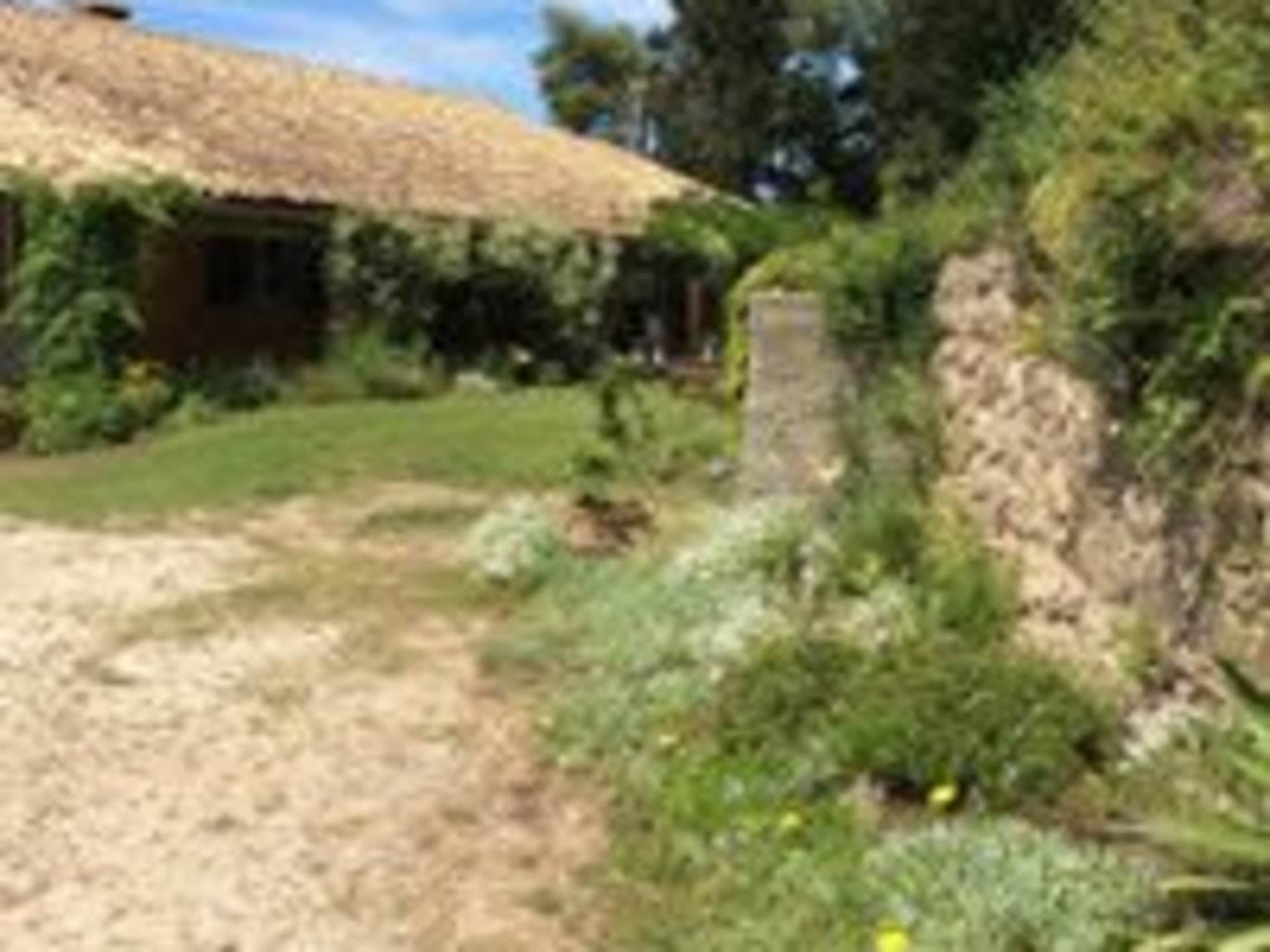 Pets
Dog
Cats
Introduction
Hello, we require a house sitter for our Cats, Molly and Lola as well as our dog Bo. Ron hates the car and there are not a lot of catteries on our island. We prefer our pets to stay at home as we are in the country and they love it here and the cats spend most of the time roaming the back field.
Bo likes to go everywhere with us but he does have a cage if you need to give him a time out or go out.


My husband and I are both retired and we spend our time caring for strays on the island and trying to find them suitable homes, so it is important to us that our sitters love animals as much as we do.
Bo was a stray that was dumped by the bins by someone who rolled up in a car and chucked him out when he was two months old. He is very playful and very loving but he will need a brush everyday as he has golden/white fur which is quite long.
Our Home & Location
We are in the country and have a car which is a must as we are on a hill. There is also a bus service that is accessible about 1/2 a mile away that will take you into Corfu Town and from there you can catch buses to major destinations all over the island. You can buy a weekly pass that will cost five euro which is a bargain.

We have a travel guide next to the bed in the guest bedroom that will give you great ideas for days out, the Achillion Palace is not for from us (accessible by bus) and it truly is a must as the views are breathtaking.
The beaches are about 1/2 drive and can be found using the sat nav.
House
Sitters need a car
Car included
Disabled access
Basic Wifi
Beach
Mountain
City
Countryside
Responsibilities & Pets
The Molly and Lola have half a packet of wet food and a small handful of biscuits each, twice a day. Ron only likes biscuits. We change the water twice a day, because of mozzies. Bo has a bowl of dry food in the morning which he picks at during the day (fuss pot) and treats now and again. We usually leave water inside and outside as it can get get very hot and they rarely come in during the day but if they do, you must put the cats out before you go to bed in the summer (they have a cat house outside) and Bo has a cage for time out, he sleeps on his bed in our room.
They are normally fed inside and once they have eaten their fill we put the bowls outside in case they want more, or the strays want it. There is a dog (Honey) that lives downstairs and she is a food monster and has been known to get aggressive with cats when food is involved, therefore always keep the gate closed and she use to get in the garden through the back (we have tried to block this access) just shoo her out the garden if she gets in. She is a lovely friendly dog and loves cuddles, but she can be a pest. She understands english and what 'go home Honey' means....
Ron will get under your feet during feeding as he thinks that head butting your legs will make you go faster, Molly is quite reserved but likes to cuddle on her terms. Lola is still very much a baby and will try to sneak into the house if you let her. Bo will just dive straight in so we try to feed him apart from the cats.

The plant pots will need watering last thing at night. The grass will need watering every other day in the summer months (unless there is a storm, which are quite spectacular) and can take about an hour dependant on the water pressure. The grass we normally cut once a week, however it will obviously grow less in colder months....

All doors in the house should be kept closed internally to stop mozzies and there is a fly zapper in the kitchen, front room and bedroom which we put on at night. If there is a thunderstorm all the shutters at the front of the house (7 in total) MUST be closed, to prevent water seeping in.
The carpets are hoovered once a day because of pet hair (hard floors, which will need sweeping) to deter the mozzies, especially under the beds and cupboards.

Air conditioning is a godsend during hot spells.
We do not subscribe to any Greek TV network, however there is access to both Netflix and Now TV through the Smart TV. We have a variety of board games as well as packs of cards, if you are that way inclined....and obviously we also have wi-fi. + More info
Cat(s): Ronald is 8 years old, Molly is 12 years old, Lola
Dog: Bolyen (BO) is 1 year old (Rescue dog)