A still lil' bit scared rescue dog and 3 happy chinchillas need a kind soul to take care of them!
Hong Kong, Hong Kong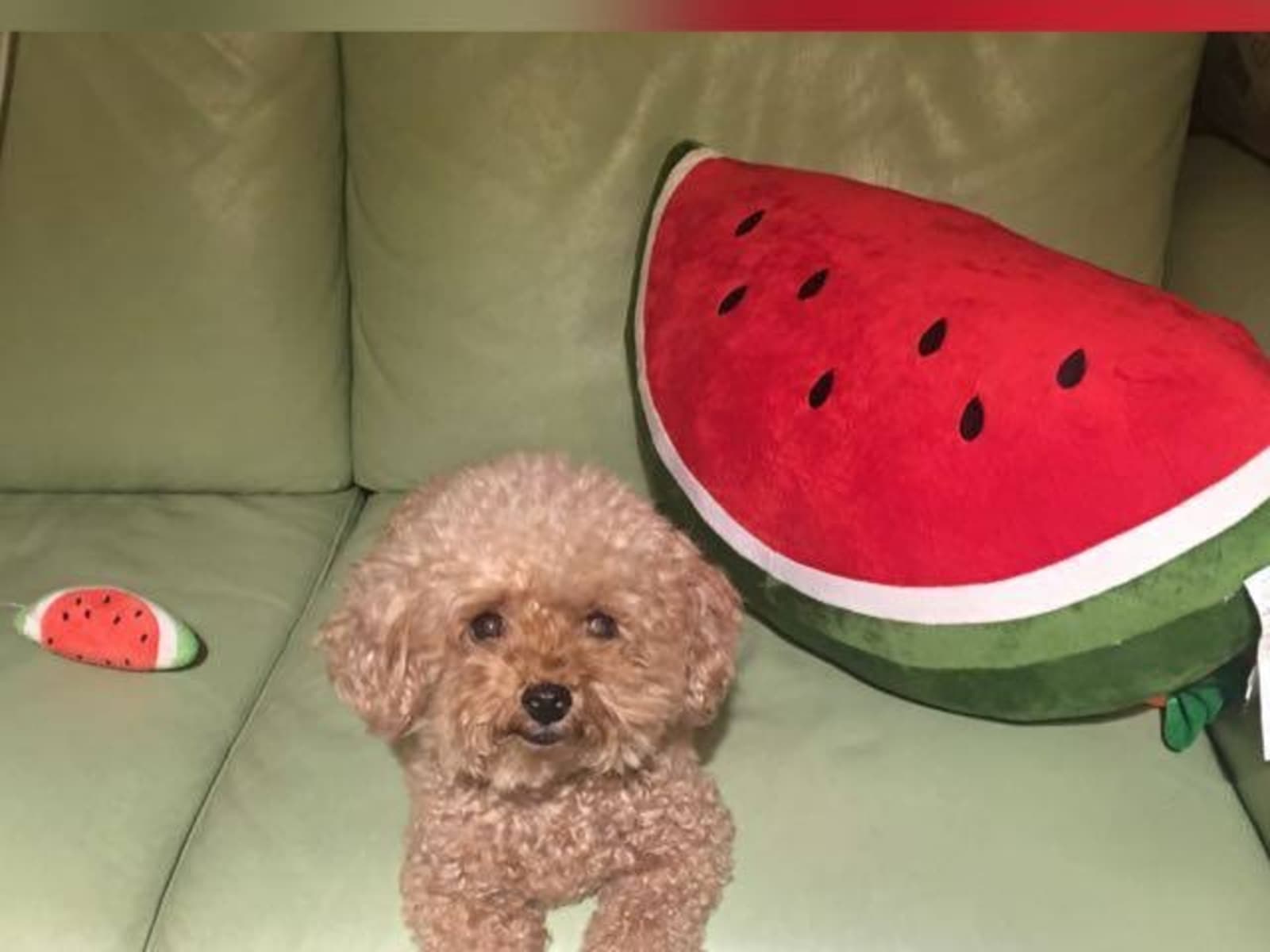 Pets
1 Dog
3 Small pets
Introduction
I'm a freelance musician and my partner has an office day job. I'm a Chinese New Zealand citizen, living in Hong Kong and sometimes in New Zealand. We love animals and have devoted much of our spare time to animals caring. I'm currently having dog training education, and my partner is taking a dog grooming certificate course. You may Google my name Kenix Cheang, since I am a musician, I have been a rather public person, so that you can have peace of mind that you'd see exactly who I am.

We both love traveling. As much as we'd like to bring our pets especially our dog on trip, we often travel to places like New Zealand where our dog would have to be quarantined if we bring him along, so it's the best to let him stay home. We have put our dog in dog hotels before, but he wasn't very happy about it, as he would be left alone in a small room for 23.5 hours a day. Therefore we'd hope to let him stay home and have all the space he wants. He's a rescue with a temper, and although we've put our best effort to work on that (we've hired trainers and I'm currently being trained as well), he still has the tendency to snap. However, for normal daily care, there should be not much problem. Will need an understanding animal lover to help!
Our Home & Location
We have a small 2-room apartment (1 bedroom) near the seaside. A lot of food around, you can get cheap local food or nice cuisine around here. There are some nice restaurants along the seaside, quiet and with nice view. There is a park along the seaside as well, some joggers and dog walkers would be around, but never crowded. We live on a high level so it's quiet and have a nice mountain view. 1 minute walk to the nearest bus stop, about 7 minutes walk to the Metro station (MTR). 15 minutes bus ride to the nearest beach, where we often go to.
The two cages for chinchillas are in the sitting room. I actually have a rabbit too but one of my friends will take him home to care for. I have cable, with HBO, Fox movies, National Geographic and Discovery channels.
Apartment
Disabled access
High Speed Wifi
Beach
Responsibilities & Pets
We have 1 dog (tiny toy poodle, weighs 3.9kg only) and 3 chinchillas who would need caring.
For the 3 chinchillas, it's very easy, only one time cleaning + dust bath needed, preferably around the middle of the time period. It takes half an hour tops. We will show you exactly how, it's easy and rather fun to see them taking "dust bath"....
For the dog, he has temper issues. He likes rubs but he snaps sometimes. So it'd be the best for "strangers" not to touch him at all, no matter how cute he appears to be, and no matter how much he seems like wanting to be rubbed. We only need someone to give him food twice a day and changing the pads of his toilet about twice a day. He's perfectly house trained. No dog walking is needed. He does love the fetch game, and there are lots of tiny toys for you to throw around and let him catch. We would definitely let you know all the details beforehand. Would need a very understanding and animal lover for this! + More info
Small pet(s): BB is 10 years old (Chinchilla), Kid is 7 years old (Chinchilla), Ding ding is 8 years old (Chinchilla)
Dog: Jai is 6 years old