Would you like to petsit our beagle Juno & two tabby cats Mia & Cosmo
Dublin, Ireland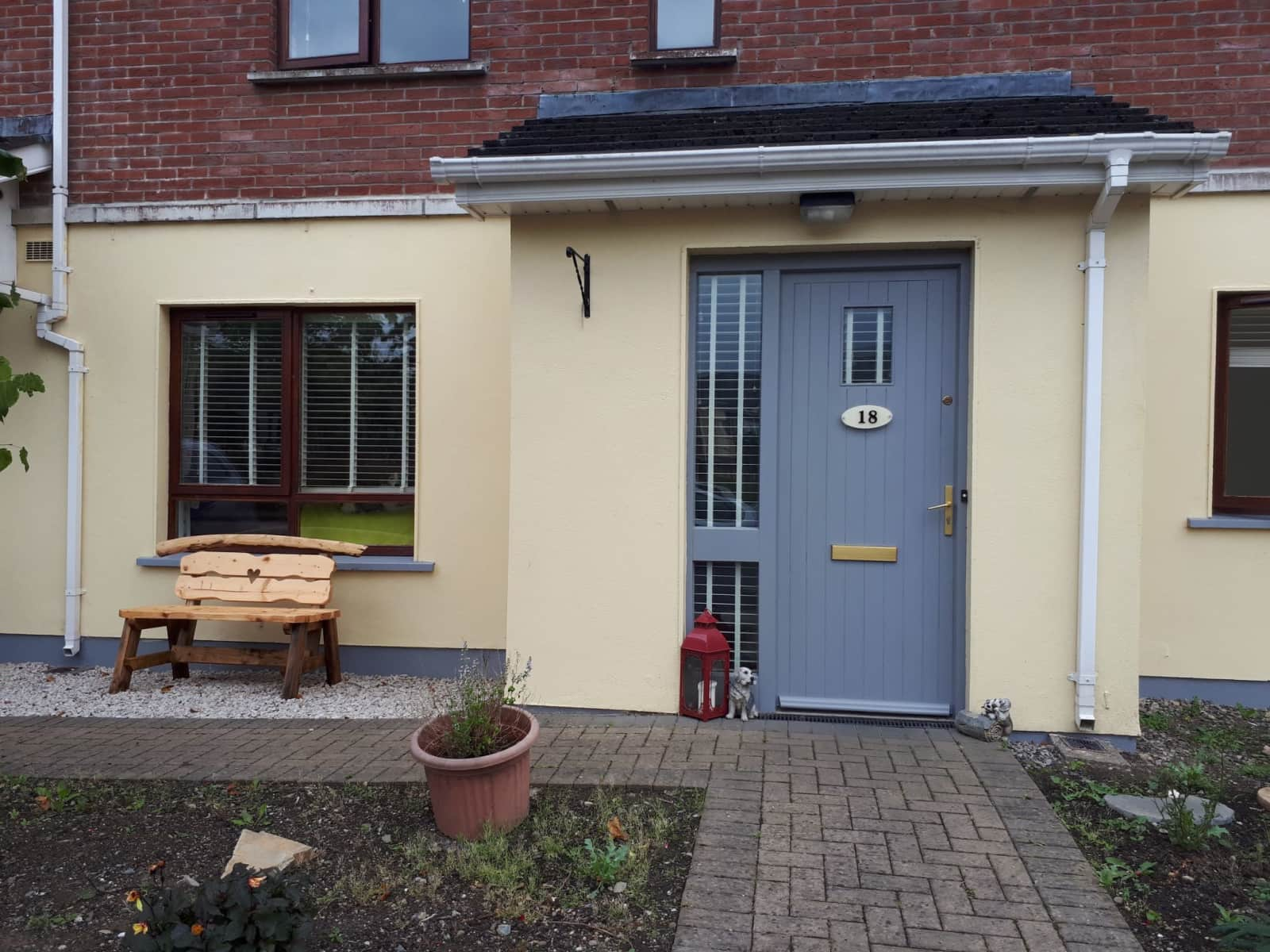 Pets
1 Dog
2 Cats
Introduction
Hi, my name is Carmel, I live in Lucan Co Dublin with my partner Kevin and our 3 furry pets. We both love the outdoors so in our down time we love nothing better than getting out and about for nice walks/hikes with our beagle Juno or just catching up with friends and family. We also have two beautiful tabby cats Mia and her son Cosmo. Travel is also our passion, we've been to almost ever city in Europe and we've also travelled extensively around South East Asia. We love travelling around our own beautiful country also provided we get to stay is pet friendly accomodation so we can bring Juno along with us. She's been to ever county in Ireland :-). She could do her own "doggie travel blog" at this stage :-)
Our Home & Location
We are located in the suburbs of Dublin City. It's a 5min walk to the local shops and cafes. We are only a 15min stroll to the quaint little village of Lucan which has lots of lovely cafes, pubs and resturants. We have lots of lovely parks and canal walks on our door step. We are close to all amenities... Train station is approx 10min walk and bus service is on our doorstep that takes you into the city of Dublin. Liffey Valley Shopping Centre is only a 10min drive away and is easy accessable by bus . We are close to the Dublin Mountains and many lovely beaches. We have Kildare, Wicklow and Meath on our doorstep. We are 25 mins from the nearest beach which is North of the city in Portmarnock. Lots of beautiful quaint little villages on our doorstep and lots of places to explore by bus, car and train.
House
High Speed Wifi
Family-friendly
Beach
Mountain
City
Countryside
Responsibilities & Pets
Juno will be 10 this November, she's a cross between a beagle and a Jack Russell. We've had her since she was 9 weeks old... ...She loves her home comforts and adores her walks (loves the outdoors) She's very independent, happy to chill on her own or snuggle up beside you in the evening. She's a real people person, prefers the company of people to dogs. She's extremely good around our two cats who really only came into our lives a little over a year and half ago. Mia is our two and half year old Tabby cat, she's a pure lady. Loves her food and the company of people. Cosmo will be 2 in June, he's Mia's son and is a proper little boy. His struts around the house with real attitude. Mia and Cosmo are both outdoor and indoor cats. They were born on our estate and we pretty much took them under our wing after Mia gave birth to Cosmo. They love to wander of out around the estate but never go too far. They also love nothing more than to curl up on the bed or at the top of the stairs and snooze the day away. They tend to stay out at night but also opt to stay in depending on the weather. We have a cozy shed that they like to sleep in also.

Our main concern is the welfare of Juno, Mia and Cosmo while we are away. Mia and Cosmo are quite independent, they will just need to be fed and water. With that said they still like human company so will pop in and out as they please. Juno loves her walks - on and off at the lead (mostly off), we would walk her twice a day (three sometimes :-)) Juno is a little nervous around other dogs unless she knows them. Like all dogs Juno doesn't like to be left her on her too long - she loves the company of others - she's a people person. We don't tend to leave her for over 4 hours on her own - So whilst in our home and minding our crew you will still have the flexibility to explore our lovely neighbourhood and wonderful city.
Cat(s): Cosmo is 2 years old, Mia is 3 years old
Dog: Juno is 10 years old (Beagle)
Upcoming sitters
August 2018 | KATRIEN
---
Previous sitters