Short Term House Sitting
- Dublin, Ireland
Completed House Sits

Hi housesitters! Required urgently!!!

Dublin, Ireland

Hi, my name is Mary, myself and my lovely pets MALKIE and HATTI are looking for a ...

Hi! I'm going away for a little while, and would rather not put my three shy cats ...

Hello housesitters, my name is Fay. I'm looking for a housesitter (preferably a couple) to mind my ...

Hello! My name is Bridget. I am originally from the States, and I just moved to Dublin ...

House & pet sitter required

Dublin, Ireland

We are a family living in Shankill, Co Dublin, Ireland. We have two wonderful Springer Spaniel dogs, ...

An animal and plant loving, responsible, reliable petsitter required ...

Dublin, Ireland

My daughter and I are big animal lovers rescuing and caring for them all the time. And ...

Hi, we are Tina and Úna and together we are known as the Tuna's. We have 106 ...

Hi, we are a family of 4 with 2 x teen age kids and 2 x lovely ...

Pet setting for our dog and 2 cats while ...

Dublin, Ireland

We are an American family living in Dublin now for nearly 3 years. We like to travel ...
More on Dublin, Ireland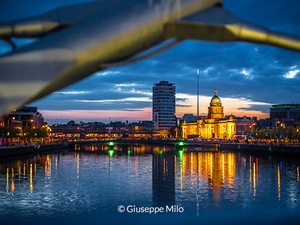 Looking for free accommodation in Dublin, Ireland? Have you considered applying for a house sitting assignment in Dublin through TrustedHousesitters.com? A concept that benefits all involved, house sitting could provide you with free accommodation in Dublin for the duration of your stay.
By registering with TrustedHousesitters.com and providing free property care to a home owner in Dublin, you could live rent free in the Irish capital and reduce the cost of your travels to Ireland.
Join TrustedHousesitters.com today to apply for the Dublin house sitting assignments listed below. House sitter membership with TrustedHousesitters.com will also allow you to create a house sitter profile that will be accessible to the thousands of home owners currently searching for a responsible house sitter.
Whether you're looking for a house sit near St Stephen's Green, or want to stay for free in a coastal property overlooking Dublin Bay, TrustedHousesitters.com is the perfect place to start your search for free accommodation in Dublin.
For those who think the city is limited to city centre culture, why not search for a house sitting assignment on the outskirts of Dublin?
15 minutes south of the city you'll find Seapoint, a picturesque stretch of sand known for its calm waters and relaxed atmosphere you can swim, SUP and kite surf when the weather is just right. Don't forget to call into Blackrock Market to sample the vintage delights and quirky fashions on sale from collectors and artisans.
House sitting in the neighbouring fishing town of Howth is perfect for anyone keen to experience life in a quaint Irish fishing village. Fine rhododendron gardens are all that remain of Howth Castle found on the outskirts of the village where there's much to explore. Follow the picturesque paths that wend their way along the coast and breathe in the refreshing sea breeze, or hop aboard the famous open-top tram and watch village life pass by.
Whatever your holiday plans, TrustedHousesitters.com can help you secure a house sitting assignment in Dublin and reduce the cost of your visit to this jewel of the Emerald Isle.
Discover the world of TrustedHousesitters
Explore top sits and read tips from the experts