Urgent - long term house sitter required in West of Ireland for Dog & Cat
Corofin, Ireland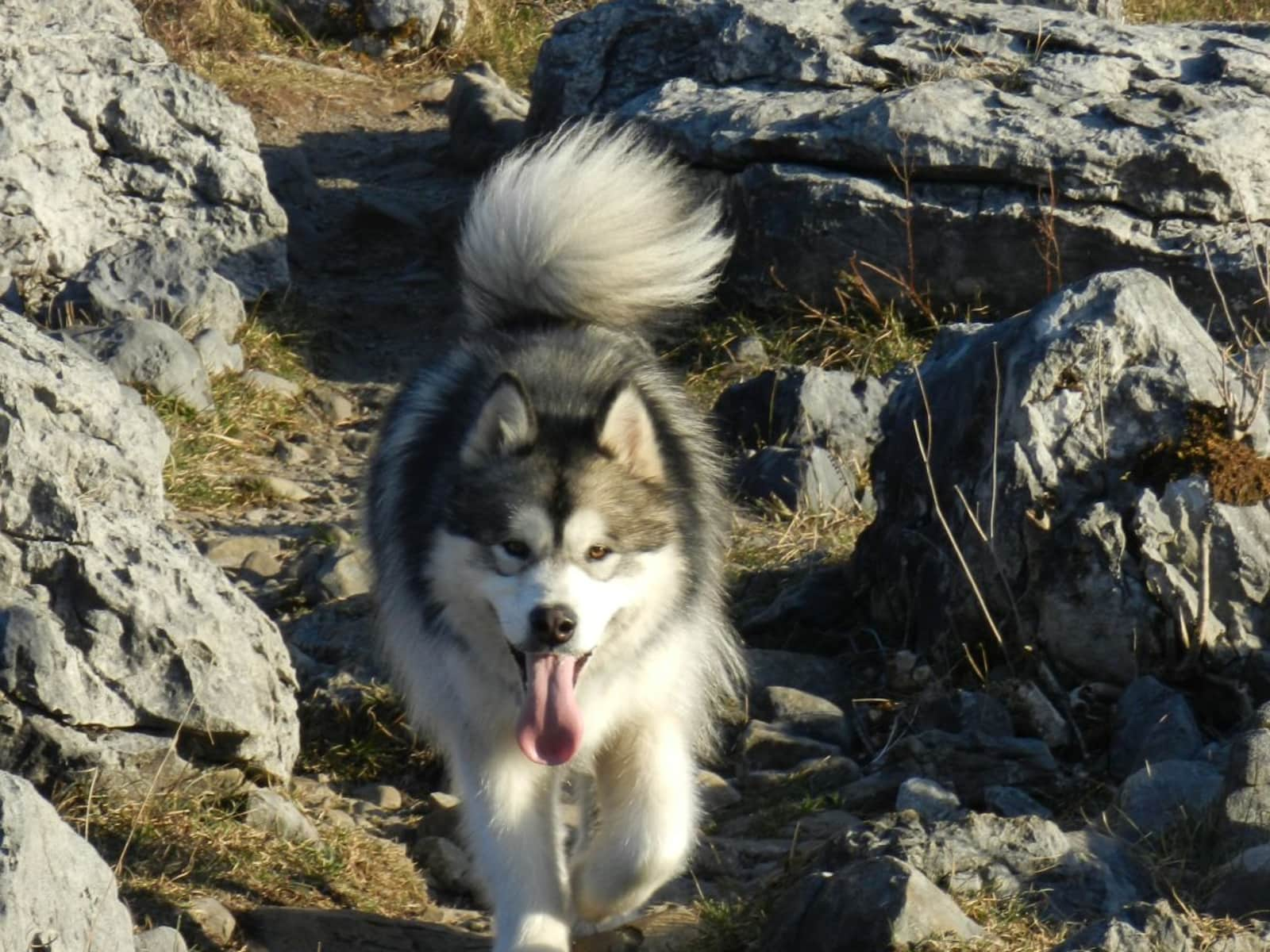 Pets
Dog
Cat
Introduction
I'm looking for a pet sitter for Cooper, a 5yr old male (neutered) Alaskan Malamute & Puss the cat for a long term house sit until around the end of August 2019 (dates
flexible).

Unfortunaley my current house sitters have to inexpectedly leave, so i am looking for a single person or couple to look after cooper & Puss. I am looking for someone who is confident with large dogs amd ideally will have had experience with Northern breeds. Cooper weighs 50kgs so you must be confident handling a large strong dog. He is super friendly but can be reactive around some dogs and he is also not allowed off lead. The majority of food for Cooper amd Puss is provided. As Cooper and Puss will be exported to Australia next yr they will need to atten a number of vet appointments for vaccinations etc that you will need to take them too. The vet fees will all obviously be covered by myself....

As this will be a long term house sit, you will be expected to pay for utilities - electricity is around €100-150 every 2months, and bins of €30 per month. You will also need to get wifi if you require internet access as its not currently connected. The house is heated with oil fired central heating and an open fire in the sitting room. You will need to get an oil delivery (easy to arrange) or discuss with the current house sitters to reimburse them for the oil they have already purchased and not used. You will not have to pay rent.


Corofin is a small village with limited public transport so you will need a car.

Cooper is a very friendly happy, typical malamute. He loves being where you are and is an inside dog, however he is fine in the backyard if you're not home. Malamutes are smart and stubborn - a dangerous combination! They won't just do something because you tell them to - you have to give them a reason and for Cooper there's not many better reasons that a treat! He loves his long walks and will need 1 - 2 walks a day up to 10km (6miles) in total. Fortunately we live in a beautiful part of Ireland, on the edge of the Burren and there are some fantastic walks that you can explore. Cooper is great in the car as well. Like all Malamutes he has a high prey drive and poor recall so he must always be walked on the lead.Puss is black & white cat who needs feeding morning and night. He's got a cat flap so he comes and goes as he pleases. As long as he's got a comfy, warm spot to sleep and food he's happy.I'm ideally looking for someone who has experience with Northern Breeds, such as Malamutes or Huskies, however, experience with large strong dogs is a must. Cooper is great with kids when we meet them on our walks, however he has never lived with any, so it would not be a suitable housesit for people with children. + More info
Our Home & Location
I live in a lovely estate in a quiet village of about 600 people. We have two small supermarkets, postoffice, butcher, pharmacy and loads of pubs, however it's only 15mins to a large town of approx 25,000 people. Here you'll find great restaurants and pubs as well as traditional Irish music if you are interested. I have all mod cons (except Sky TV, although I get all the UK channels) and decent unlimited wifi (suitable for watching Netflix).I am in the West of Ireland, about 30minutes from Shannon airport which has flights from the UK and parts of Europe and also some direct flights from the USA. Dublin airport is also less than 3hours away. The Burren is 10minutes drive away and the Cliffs of Moher 30mins. The Burren is full of stunning walks and has many marked walking trails if that is your thing, while the cycling is also great.I'm ideally situated for a range of day trips also - Galway city is less than an hour and Limerick city is about 40mins. Day trips to the Connemara, Kerry, Dingle and Cork are all well within reach (as are many other places).
House
Sitters need a car
High Speed Wifi
Beach
Countryside
Responsibilities & Pets
Walking Cooper 1 - 2 walks a day, up to 10km (6miles) in total. Feeding Cooper & Puss twice daily.Watering plants in the garden if it doesn't rain for a few days (unlikely...this is Ireland!!) & mowing the small garden once a week.
Cat: Puss is 11 years old
Dog: Cooper is 5 years old (Alaskan Malamute)