Pet sitting in Lago Patria, Italy
Napoli, Italy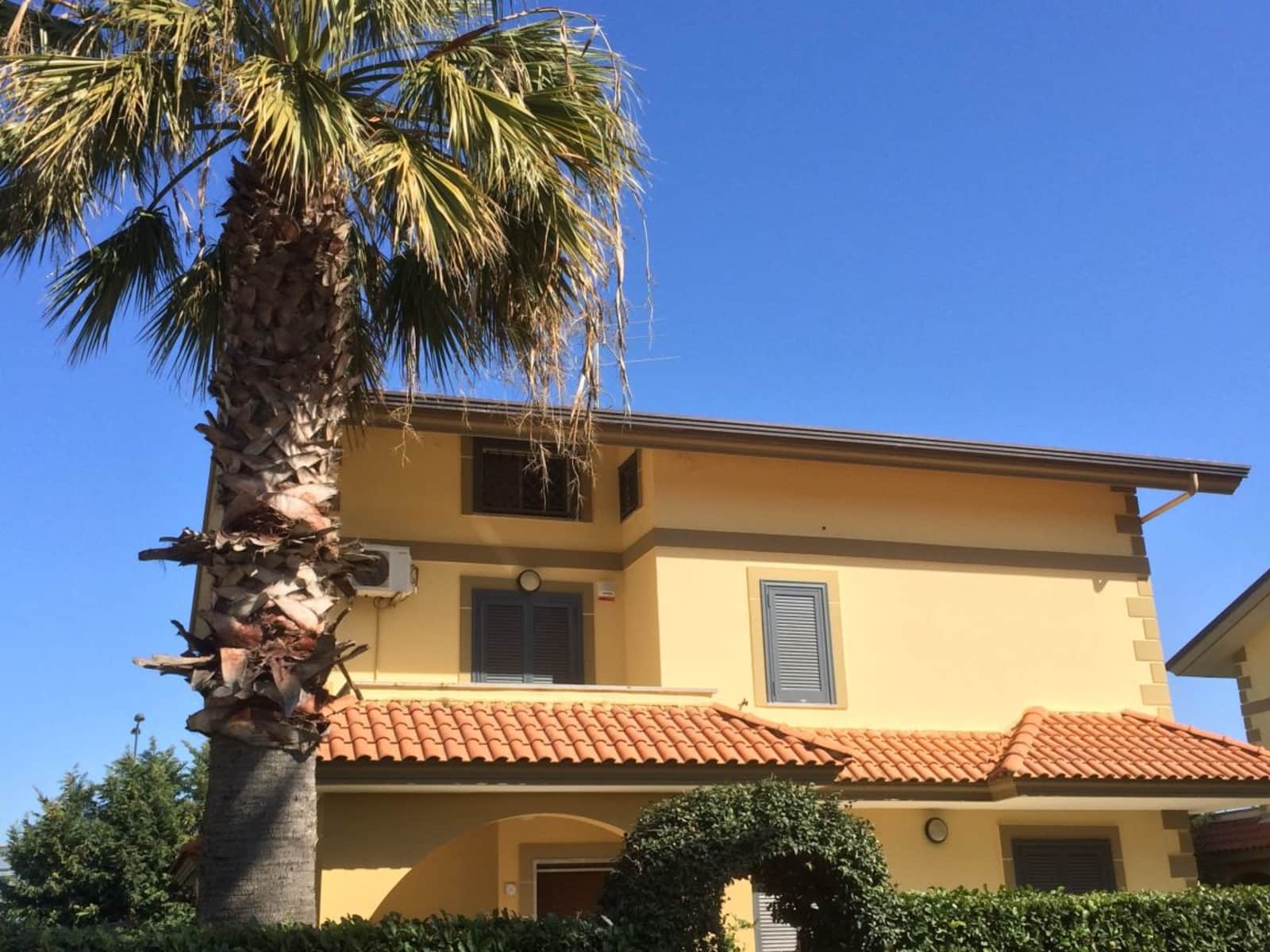 Pets
Dogs
Cats
Introduction
Hi, we are Elissa and Andrew. We are British and are in our early 50s and have spent the last nine years overseas - Kuwait, Cyprus and now near Naples, Italy. We started rescuing animals in Kuwait, so four of our cats and Daisy dog are from there, Brambles puss decided to come and live with us in Cyprus and Noodle poodle was found abandoned by my husband in Rome a couple of years ago. Last May, we took in a little Volpino Italiano, who we have named Lily, who was found dumped in a zipped up suitcase covered in over 200 ticks - we thought about finding a home for her, but she has settled in so well with our family that she is still with us. We love our animals dearly and will only leave them in the hands of someone we trust completely while we are away together. We are very much hoping that by discovering and joining Trusted Housesitters we will be able to travel together, on holiday or to visit family back in the UK, and be able to relax in the knowledge that our fur kids will be happy and well cared for.
We would prefer our house sitters to be couples as we have so many pets and therefore more capacity for cuddles and strokes! Plus we feel a couple can support each other in an area in Italy where it is quite an adventure to get around. We are therefore looking for a mature, experienced and capable couple who won't be phased by the quirkiness and chaos of our locality and embrace a new adventure!
Our Home & Location
We live in an area around 35-40 minutes drive north of Naples, called Lago Patria. Lago Patria itself isn't a particularly attractive 'suburb', though it has it's own slightly chaotic and shabby charm! But it has all the amenities for day-to-day life and is extremely well located for sightseeing - there are so many wonderful places to visit and the area of Campania is bursting with history and beautiful scenery. From Naples itself, to Pompeii, Herculaneum, Caserta Palace, all within 45 minutes drive, to Sorrento, Ravello, Positano and the Amalfi Coast around 1.5 hour's drive. Then there are the beautiful islands of Procida and Ischia, which can be easily reached from the ferry port of Pozzuoli, just 20 minutes down the road. There are also many beautiful walks in the mountains with breathtaking views.

We live on a secure, gated 'parco' right next to the NATO base, which consists of 14 villas with a communal swimming pool open June to September. All the other residents are Brits and we have lovely, friendly neighbours who would be happy to help with advice or guidance regarding the local area....

Our house is large, four floors (including garage/basement) with five bedrooms. The ground floor is spacious and open plan with a kitchen in the corner and with quite a grand marble staircase. The floor is tiled throughout. We have a secure front and (large) back garden with verandas front and back. We have a large TV and fibre optic fast internet with Apple TV, as well as DVD player, a satellite box providing British TV stations and Netflix. We love our house! + More info
House
Sitters need a car
High Speed Wifi
Beach
Mountain
City
Countryside
Responsibilities & Pets
Responsibilities include feeding all the animals twice per day (plus treats in between), cleaning cat litter trays (5) and walking the dogs once a day. Our poodle, Noodle, needs her ears cleaned every couple of days, and she needs a bath once per week, but other than that our fur kids are pretty low maintenance. The animals love company, including the cats, so they will love it when you are in the house, but are also happy being left alone for 4-6 hours (max). Depending on the time of year, the grass will probably need cutting once per week and pot plants watered. We have a lovely Italian lady that comes to clean one morning a fortnight.

There is an orchard walking distance from the house for dog walking, and other lovely walks a drive away for which we can provide coordinates/directions.
Cat(s): Mishref is 11 years old, Sausage is 9 years old, Brambles is 8 years old, Tigger is 8 years old (Egyptian Mau), Tiny is 8 years old
Dog(s): Daisy is 9 years old, Noodle is 12 years old, Lily is 4 years old