Italian Villa filled with cuddles and dust bunnies
Napoli, Italy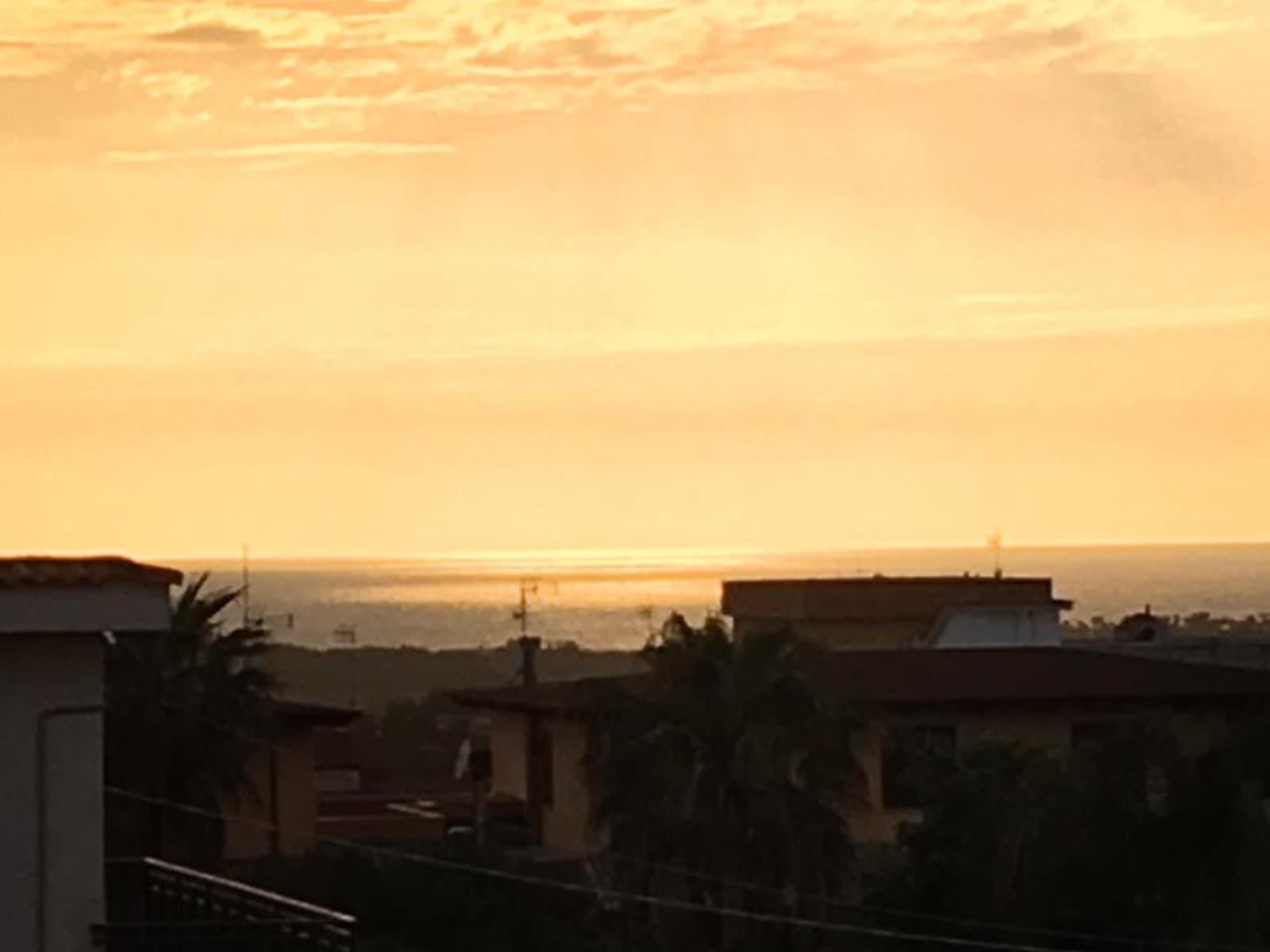 Pets
Dogs
Cats
Poultry
Introduction
We are looking for someone willing to spend time snuggling with two very needy furballs. Odin and Gaia are high-energy Belgian Tervurens that also enjoy lots of couch cuddles. We live roughly 30-minutes north of Napoli, so tons of easy, exciting day trips all around us. You can also enjoy an easy life chilling at our villa, binge watching Netflix, and enjoying sunsets over the Mediterranean from our terrace.
Our Home & Location
We live in the coastal town of Licola northwest of Napoli. We have beaches 10 minutes away. We are roughly 45 minutes from Pompeii and 30 minutes from the heart of Napoli. We do not have public transportation access close to the house, so you must have your own rental car. Our visa agreement means that others can not use our car. We do have shopping a few minutes away for fresh produce, meat, cheese, bread, fish, etc. The roads around us are also very narrow and walled, so not something that we walk, which make having a car a definite necessity. We also have several amazing pizzerias and restaurants nearby. Our house is outfitted with a primitive gym and has a 1/4 mile perimeter, great for running, for any fitness enthusiast. We have a solid, reliable fiber connection for folks who work remotely.
House
Sitters need a car
High Speed Wifi
Family-friendly
Beach
Mountain
City
Countryside
Responsibilities & Pets
Care of our furry kids is pretty easy, but we ask that you not spend more than 8 hours away from the house. They are high-energy dogs and when they're bored (or ignored) they will become quite destructive. We live on approximately 5 acres, so there is no need to walk the dogs...they're happy to play fetch in our fields. They are not outside dogs and can not be left out when you leave (it is hot here in the summer and they are too smart for their own good...so finding a way off the property would become a priority). The are Belgian Shepherds, which means they are hardwired to herd small animals and humans. We can only accept families with older children to protect both the dogs and the kids. Although they have their own pet children, their kids have been raised around shepherds. They're fed twice a day and have four water bowls around the house. We have two farm cats, Minerva and Draco (a mother and son pair), who need minimal care. Their food and water bowls are kept topped off and they will occasionally allow you to pet them. They are outdoor-only cats and are primarily responsible for keeping the property rodent-free and the outdoor furniture nap-ready. The favorite creatures here are our 3 chickens, Henrietta, Anne Yokely, and Princess Lay-a. They are the property queens, but require little care. The best part is that they are happy to provide you with breakfast. The other responsibility is making sure the house is properly locked up prior to leaving. We are asking that you have a one day overlap, so that we can show you how to lock the shutters and activate the alarm, so the first and the last day listed will be with us. The great news is we're good cooks and are more than happy to share wine.
Poultry: Chickens, They are the queens!
Cat(s): Minerva is 2 years old, Draco is 1 year old
Dog(s): Gaia (aka The Princess) is 11 years old (Belgian Tervuren), Odin (aka The All-Puppy) is 5 years old (Belgian Tervuren)