Vacanze Romane (Roman holidays) - North Rome
Rome, Italy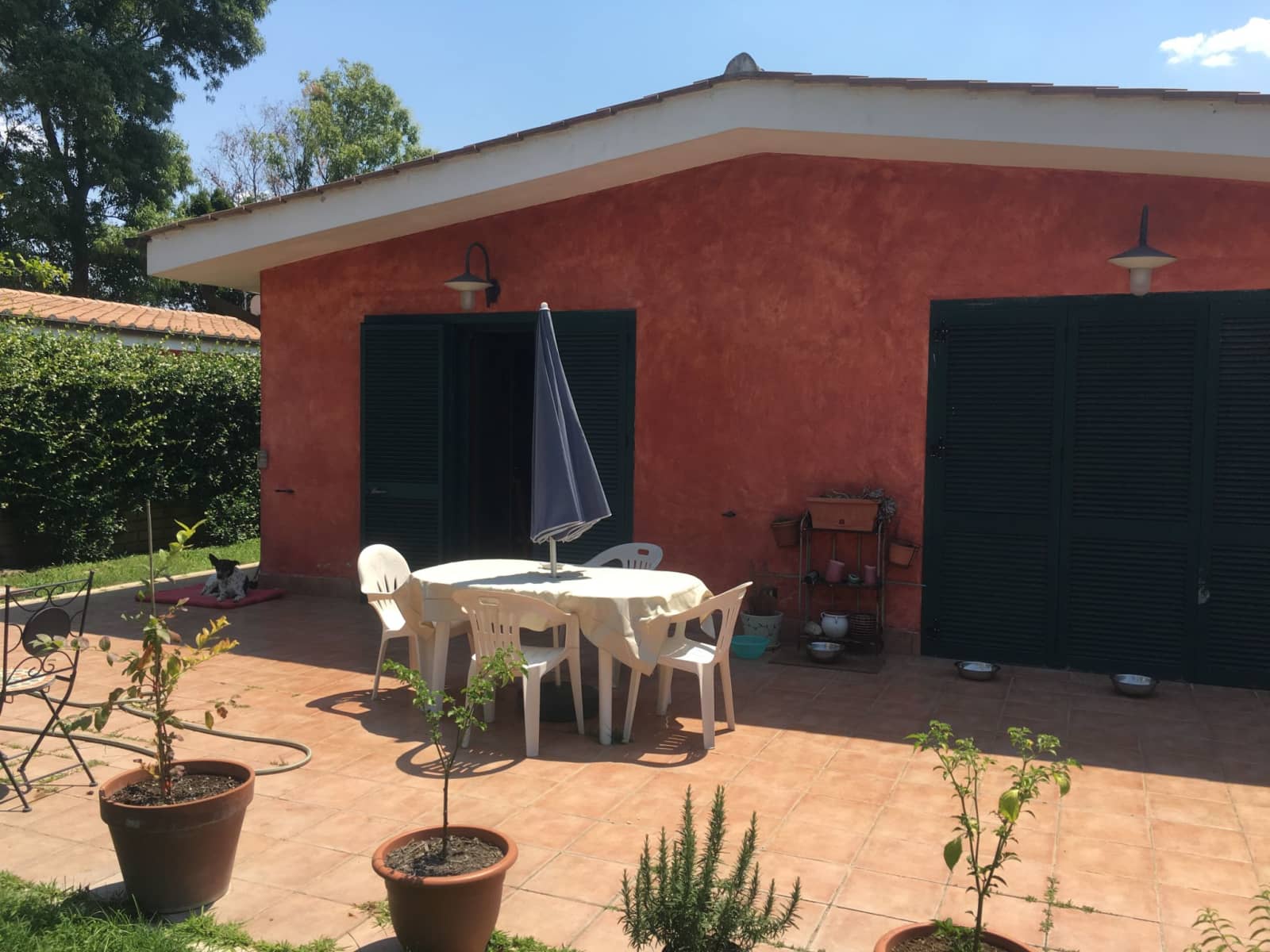 Pets
Dogs
Introduction
US: We are a couple who work as freelancers in TV and events music production. We recently returned to Italy after living in Thailand for 4 years with three Thai dogs we rescued. We have now settled in a home that is easy to live in with the dogs and work from. Guido is Italian and Marie Elisabeth is English. Between the two of us we speak English, Italian, Spanish and French. OUR DOGS: are Thai street dogs born in the wild, hence free spirited at heart whilst over the years we have domesticated them. We hope to find reliable house sitters so that we may travel now and again for week-ends and the occasional holiday too. We would organise to stock enough dog food and supplies. The house bills will be paid for, all useful contacts and local places shared to make your stay as easy and pleasant as possible.
Our Home & Location
Our home is a single storey Villino, small villa of 90sqm sitting on 300+sqm of garden in a gated estate. As a location we are a very short drive to the commercial centre and shops of Le Rughe and the Cassia bis. The house has a great open air and fresh feeling starting with the 360degrees fenced garden surrounding the Villino, the terraced areas, the open plan kitchen / dining room / sitting room. There are 2 bedrooms, 2 bathrooms and all windows have shutters to keep the house cool in the day along with terracotta flooring. It is and sounds quiet like the country side but we are not isolated and one can reach the centre of Rome easily in 20 to 30mins by car or the train station of Cesano. We have all essential amenities such as Wi-Fi, dishwasher, washing machine, TV & AppleTV and fans.
House
Sitters need a car
High Speed Wifi
City
Countryside
Responsibilities & Pets
To be caring and attentive: Feed the dogs twice a day: morning (dry food) and evening. Take them on the occasional walks even though our garden is big. Whilst they are very independent dogs ;cuddles and grooming (ie: brushing them as they are shedding with the Roman summer heat) won't be turned down. It's in their nature that they sometimes try to run out of the front door when we bring in the groceries for example, so one simply needs to be attentive. We have a sprinkler system at night so only ask that Guido's plants and herbs be watered and to keep the house clean. A great opportunity to enjoy Rome and our beloved dogs!

Ubuntu & Brownie are brother and sister, we found them when one week old.
Spotz is Ubuntu's "girlfriend" they had a litter of puppies back in Thailand...
Ubuntu: Male - 22kgs - is very energetic and alert whilst very much a "cool" male.
Spotz: Female - 24kgs - is playful, funny and knows how to ask for attention.
Brownie: Female - 12 kgs - shy, independent, very cuddly once she trusts you.
All three dogs are sterilised and vaccinated.
Dog(s): Ubuntu is 4 years old (Rescue dog), Spotz is 4 years old (Rescue dog), Brownie is 4 years old (Rescue dog)