Garden of Eden
Rotella, Italy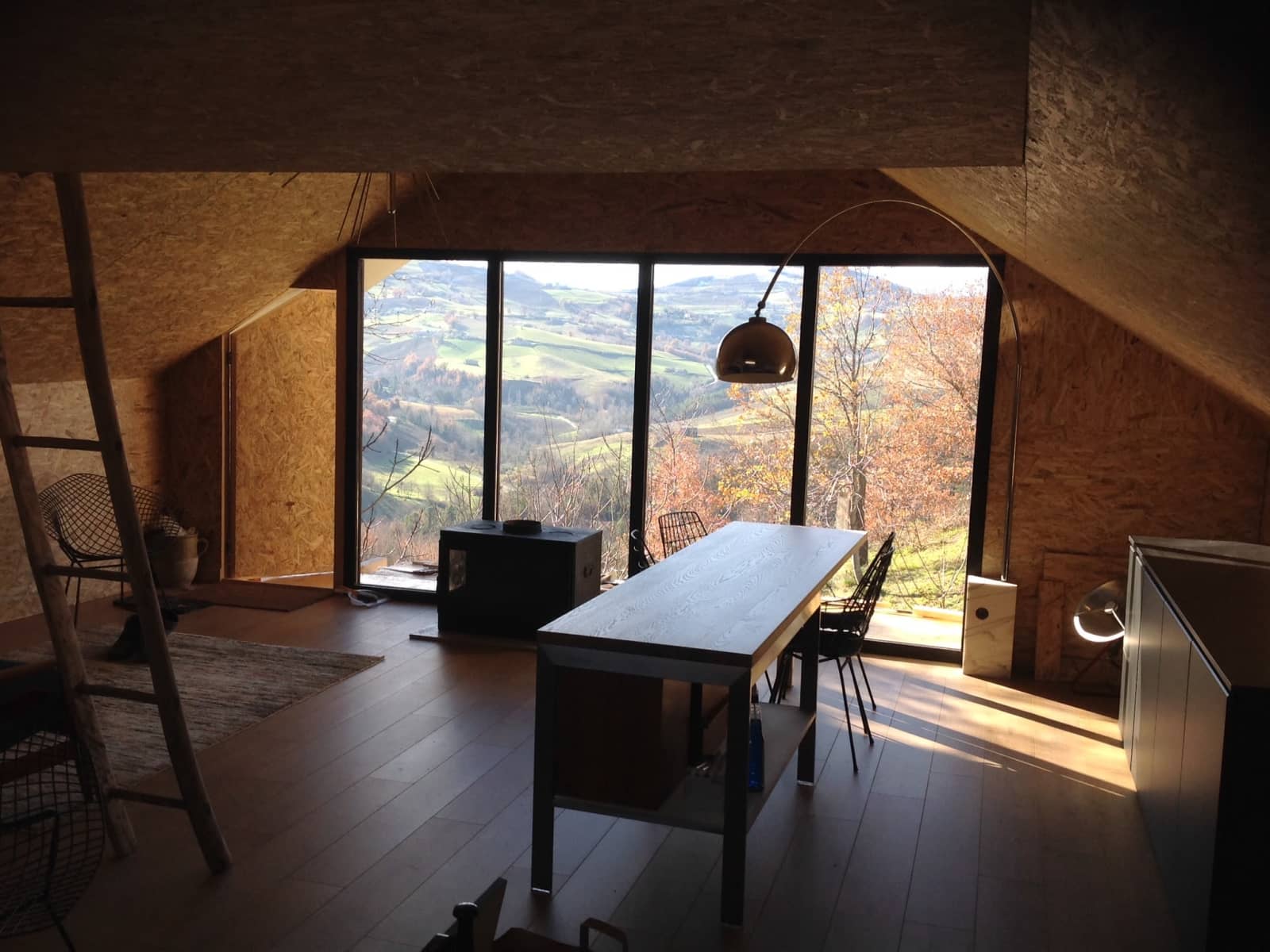 Pets
Dogs
Cats
Poultry
Farm animal
Introduction
We are an English family, loving life in the Marche countryside. Alas, we sometimes have to go back to the UK because of family commitments, and so need house sitters to keep an eye on our pets. We are also off to Australia for three months this winter!!
Our Home & Location
We have a small open-plan wooden house with breath-taking views over the garden and countryside beyond. Although we live here as a family of three, the house is perhaps best suited to a couple. Whilst very comfortable/stylish/serviceable it is only about 50m sqd, and is a stop-gap while we rennovate a medieval stone ruin. We are nevertheless enjoying our bijou residence immensely and are in no rush to move out! We essentially live off-grid. We have mains water and LPG for cooking. Our electricity supply is via solar panels, as is our hot water. We have no telephone line, no broadband, no TV. Our internet access is via our mobiles/tablets. We have a composting toilet, which is incredibly effective - no nasty smells - but needs emptying once a week. Through the winter we heat the house with a wood burning stove - it is always toasty! Our plot is very much immersed in nature. At home we feel very much "away from it all" although we have lots of lovely neighbors, town is only about 20 minutes walk away - downhill there, uphill back - the sea is about a half hour drive away, and so are the mountains. It is a stunningly beautiful area, and our local town is an extremely friendly place - there is always some social event or other going on.
Coming from a town, we recognize that living in the countryside requires a minimum of resourcefulness. We are blessed with fantastic weather most of the time, but it can snow - albeit briefly - in the winter. Life here is a very rich experience!
House
Sitters need a car
Beach
Mountain
City
Countryside
Responsibilities & Pets
Although all of the animals live outside, they need feeding morning and evening - luckily they don't wear watches so timing is quite flexible! The sheep and chickens also need to be closed in at night. Otherwise, they free range and do their own thing - so the dogs don't need walking. An animal lover is essential as they are all used to a certain amount of "love."
Poultry: Chickens, Unfortunately for her, we currently have one chicken and two cockerels
Farm animal: Sheep, Two delightful female sheep named Foufi and Sissi
Cat(s): Mimi is 7 years old, Bob is 7 years old, Tiger is 7 years old
Dog(s): Willy is 7 years old, Polly is 10 years old