Seeking kitty lover
Batu Feringgi, Malaysia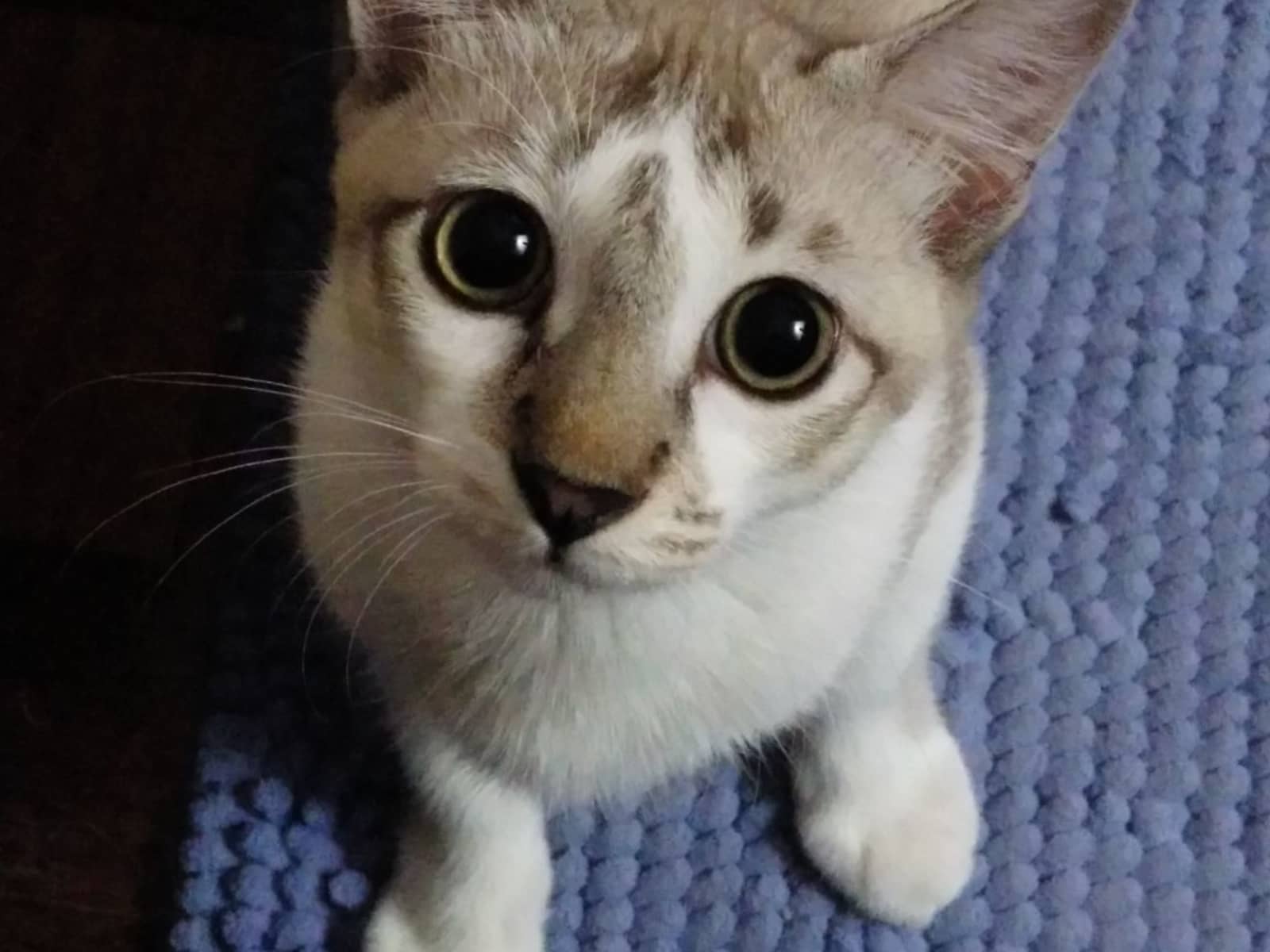 Pets
1 Cat
Introduction
Elmo is his name and playing is his game! Elmo was adopted as a kitten from mama off the streets. He was the runt of his litter but is huge now at 1+ years old (in cat years he's approaching 20 years and past his teen aged antics!) If he doesn't play, he will be bored and scratch the forbidden furniture.
Our Home & Location
Batu Feringghi - Full amenities condo with a view by Pantai Miami (Miami Beach). Enjoy a vacation home lifestyle while you're at it! Touristy recommendations & maps provided upon arrival. This home is meant to be an escape, so there is NO internet at home. You'd most likely have to rely on cafes & restaurants. I am also on a hilltop which is roughly 15 minutes downhill to/from the bus stop.
Responsibilities & Pets
12 hours apart is good...
*1/4 cup of dry food in his blue egg every morning
*2-3 spoon scoops of wet food in his blue bowl every evening (if it's too much the ants will come)
*Fresh water in 2 bowls (inside & out)
*Litter refreshed every 2 days otherwise bugs come
*One plant needs a 'bottle of water' every 2 days (I only have the one plant, trying to keep it growing)

Home Details:
*Please switch off power sources on any appliances and air cons not in use - a/c bill can be expensive in Malaysia
*When not at home, lock both the gate and main door
*When cooking, close the kitchen window and turn on the vent
*When not in use, keep laundry machine door open to avoid mildew
*Toss any biodegradable rubbish away daily or 2 days or else maggots start hatching and roaches will swarm and they are difficult to get rid of during high humidity
*Avoid washing food bits into the kitchen sink as there is no garbage disposal. Will need to scoop it out to the outside rubbish to avoid plumbing issues.
Upcoming sitters
December 2018 | Alicia

August 2018 | Anais
---
Previous sitters