Doggie assistants needed in suburban Kuala Lumpur!
Subang Jaya, Malaysia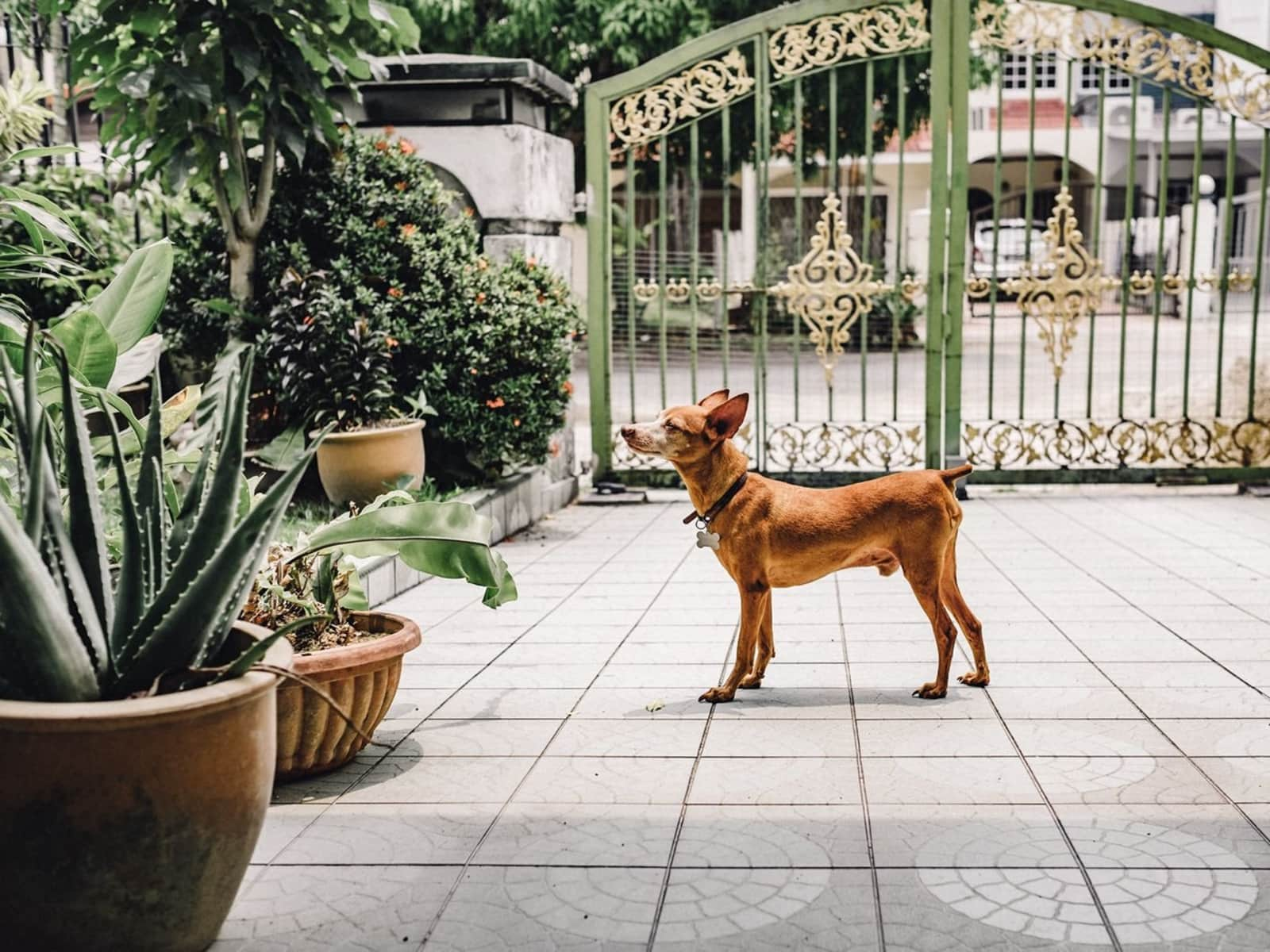 Pets
2 Dogs
Fish
Introduction
We are looking for doggie assistants (they swear they are too old for a sitter) to stay in our 3 bedroom home in Subang Jaya, Selangor, Malaysia (suburban Kuala Lumpur). I am a year 2 teacher at a local international school and mostly untamed American woman with a passion for dangerous wildlife, hot chiles and good books. Julian LeStrange (a delightful, middle-aged min-pin) was rescued locally in 2015 and is incredibly intelligent, loving and in need of a cozy lap to sleep in. Carlos Broccoli, rescued in January 2016, is a scruffy bundle of love whose appreciates belly rubs and whose twerking makes everyone smile. We have had many dog assistants (I am fortunate in that I get to travel frequently) and the boys are used to the routine.

The boys are sweet and friendly but are rescued street dogs and unused to children. Families with small children will not be considered at this time. You may also have to feed the classroom pet who comes home for most holidays. Also, our household, in conjunction with several other families in the area, take care of two street dogs that absolutely adore Julian and Carlos. The four are used to having morning walks and breakfast together. These lovely ladies have been spayed and are kept flea/tick free....

I truly loathe and don't have the time for skyping prospective sitters but do welcome any and all queries and concerns via email or whattsapp. Thank you! + More info
Our Home & Location
My home is a terrace house with strong wifi, two bathrooms, three bedrooms and a small garden. It is a 15 minute walk to the ubiquitous shopping malls and countless restaurants, both local and foreigns (yes! nasi lamak and tacos!). It is a 20 minute walk to the kommuter train and buses can be caught nearby. Taxis and uber are available. On Kommuter train, it is about 20-30 minutes to central Kuala Lumpur.

House is in a guarded neighborhood and is safe and quiet. My house is a little spartan but clean and comfortable. A maid visits weekly to keep the house extra tidy....

Kuala Lumpur is an amazing and interesting city with a lot to offer. It is a crossroads of culture and cuisine and there are endless possibilities to explore! + More info
House
High Speed Wifi
City
Responsibilities & Pets
Feed the dogs, walk the dogs, cuddle the dogs, play with the dogs and keep the house tidy. It is important to me that you provide comfort and attention to the dogs as they are my best friends and I hate leaving them behind. I love receiving daily updates or snapshots while I am away!
Fish: Indoors, One fish named Pringles
Dog(s): Carlos Broccoli is 7 years old, Julian LeStrange is 10 years old (Miniature Pinscher)
Upcoming sitters
May 2018 | Heather
---
Previous sitters