Cat Sitter - 4- 6 month Long Term for my place in San Miguel de Allende, MX
San Miguel de Allende, Mexico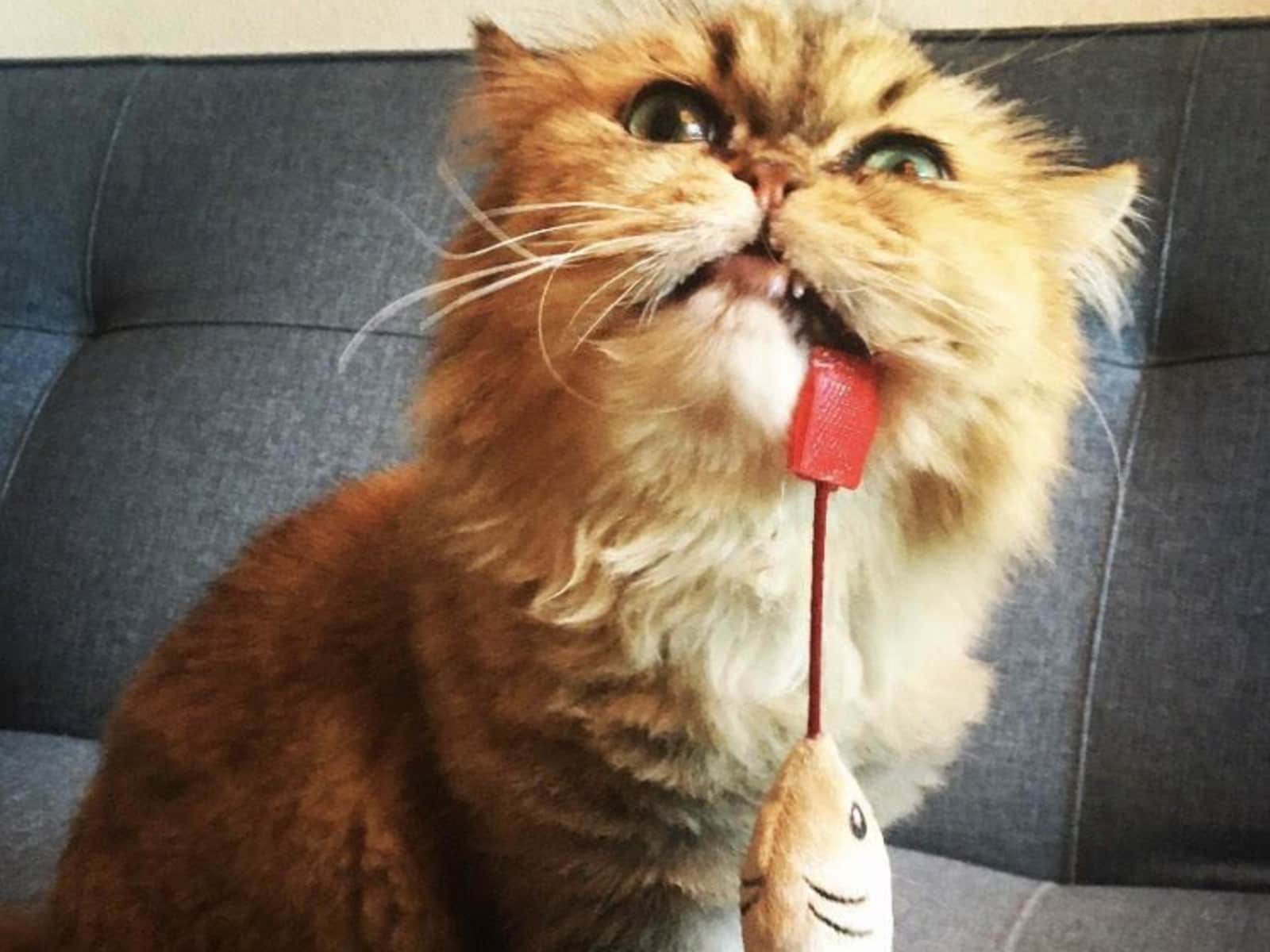 Pets
Cat
Introduction
*****UPDATE *****

April 2018
After losing beautiful little Roxy to kidney failure a month ago, Remington and I have decided to embark on a new adventure and move to a glorious place called San Miguel De Allende in Guanajuato providence of MX. "Mexico!!!" you say, "I will get kidnapped, robbed, or shot - no way." And yes, there are some very dangerous parts of Mexico but this city and this colonia are not one of them. I do not make foolish decisions and I have given this a great deal of thought. I have been there three times now and I found an amazing two bedroom two bath apt and Remington and I are looking for a house mate. I have had such good luck here with trusted house sitters I thought this would this would be a great place to look....

***** UPDATE*****

I have had two great kitty sitters here and my current one will be departing April 1st so I will be looking for another long term 4-6 months starting April 1st or close to that date. I will be in the middle of my work season which runs from Mid Feb - Mid Nov and traveling a great deal(over 150 days) so essentially you would have a place to yourself over half the year. My time away varies sometimes only one week at a time, some 2 weeks at a time, one 4 weeks trip in June and two 3 week trips away. My schedule is known a year in advance. I have no issue with you having a guest for a week or two.

My landlord in San Miguel does not allow children nor dogs due to noise. Remington kind of has the run of the compound. The "compound" here behind a locked gate from the street with 4 units. There is a lovely woman across the way who luvs having Remy hang out with her, an older gentleman downstairs, and another woman in the studio on the ground level.

I have a file I can send of pictures of the place and it is truly a magical space: a secure compound filled with fountains, gardens of bamboo, hummingbirds, and plants. My unit has a huge bali "esque" style open living room as well as a inner living room and kitchen with brand new appliances. My bedroom and bathroom is on the 2rd floor and the smaller guest bedroom is on the roof top with its' own bathroom and large sunlit rooftop terrace.
The weather here is perfect. It never freezes and it never gets over 90 degrees. There is no central heat nor air as is not needed.
The neighborhood or colonia is called Guadelupe and is a flat walkable neighborhood with many tiendas(local stores) a gym right around the corner from the apt and a Spanish school which I attend when there. It is a 12.5 min walk to centro and the main Jardin(garden). There are 10k expats here and many things to do. There is a vibrant music scene and a jazz festival, huge art community, yoga, pilates, and I take private tennis lessons and salsa lessons each week. There are great hot springs right outside of town which I try and go to once a week. There are over 325 restaurants here and most are 1/2 of US prices. I eat out way too often here because it is so economical. There is no need for a car as everything is walkable. They do have uber and cabs here. Cab around centro cost flat rate 60 pesos about $2.50 The public bus is 7 pesos.
The impetus for my move is many things. I can now afford to do the things I could not in the US. Eat out when I want, have a daily tennis lesson($20) on a clay court, daily yoga, take private salsa lessons, have a massage once a week ($25) and become bilingual. The air quality is amazing at 6000 feet and I luv not having a car and being able to walk everywhere.

One can get around without learning English - many people do but I find that closed minded and a bit insulting to the country for which I am living. There is also a different vibe here. The Mexican people are hard working, will give you the shirt off their back, and always have a smile for you when you greet them. This is the city I want to retire to and by living here, I will hopefully be able to find a piece of land to purchase.

I know this scenario is not for everyone but I have spent my life and career traveling and after 119 countries this is my choice. I had not had a house mate since I was in my 20's and this is an interesting scenario for me, but so far it has worked out well. A non smoker with verifiable income is imperative. I have paid the entire lease upfront and I am responsible for my house mate choice. Gregarious and have a zest for life is paramount and of course be a wonderful part time parent for Remington. If you are interested in making a 4-6 month commitment please contact me and we can Skype and I will send you pics and we can further discuss logistics.

Logistics to know:

This situation would not work for couple. Sorry about that. Not enough space.

If you commit to a 6 months there is no problem coming here on a tourist visa which has a 180 day limit. It requires no filing. One flies into BJX (airport code)for Leon/Guanajuato. Flights average $200 non stop on UA from IAH. There is shuttle bus service from Airport to SMA ($24 US) or easy to arrange a private transport which is about $50. It is an hour and 20 min to San Miguel from the airport.

Please email me directly if you are SERIOUSLY interested in this offer. I am looking for a sitter so you should be fiscally able to live in MX. I receive a great deal of "wishful" emails that are a huge time waster. Please do not contact me to you are ready to make a commitment to those dates with a minimum of 4 months stay. Thank you kindly in advance.


Jennife + More info
Our Home & Location
Life is Sweet here. Yes, it seems like a cliche but when you find a place that truly brings you joy and peace you just know it in your soul. There is a certain vibe here that is unhurried, non stressed, and joyous. It is a walking city. One truly sees so much more of life when not speeding by it in a car. it is an outdoor city- because the weather is so dang perfect 90% of the time. The air is clean at 6000 feet. And most importantly it is a friendly city. people smile because they are happy. This is not America. The rat race to obtain the biggest house, fastest car, and most expensive clothes is not the journey nor the path.

My place in San Miguel de Allende is located in the Guadalupe Colonia. It is a 12 minute walk to the main garden and it is fairly flat. Walking in San Miguel is amazing and no car is needed. Cabs or ubers are about $3.00.
My home is on the second and third floors(with iron walkways) so must be able to climb stairs and walk on the cobblestone streets. The weather in SMA is lovely(never freezes and never gets over 90) and my apt. has a large outdoor living room space as well as the bedroom and bathroom are on the third floor have a private balcony in the sun. The compound is surrounded by bamboo, large plants, and there are hummingbirds everywhere.
The neighborhood has numerous restaurants and little grocery stores. There are also numerous gorgeous hand painted murals.
There are 10,000 expats in San Miguel and I feel very safe there. The compound where my apt is located is very secure and locks from the street.
Apartment
High Speed Wifi
Mountain
City
Countryside
Responsibilities & Pets
Remy is not a finicky cat. He will let anyone pet him and pick him up and is easy to get along with. He is not a show cat and does not require daily brushing but he does need his eyes wiped on a daily basis. He luvs to go on walks on the leash although that was much easier in Palm Springs than San Miguel as the streets here are much louder and busier and the sidewalks much narrower. He loves to play with the laser toy and hang out all over the compound.
Cat: Remington is 10 years old
Previous sitters
April 2018 | Stephen

January 2018 | Stephen

November 2017 | Stephen

November 2017 | Stephen

November 2017 | Stéphane

October 2017 | Stéphane

September 2017 | Emily

August 2017 | Stéphane

August 2017 | Stéphane

May 2017 | April

May 2017 | April

+ Show all previous sitters - Hide extra