Cat-sitter for 2 sweet sensitive brothers
Amsterdam, Netherlands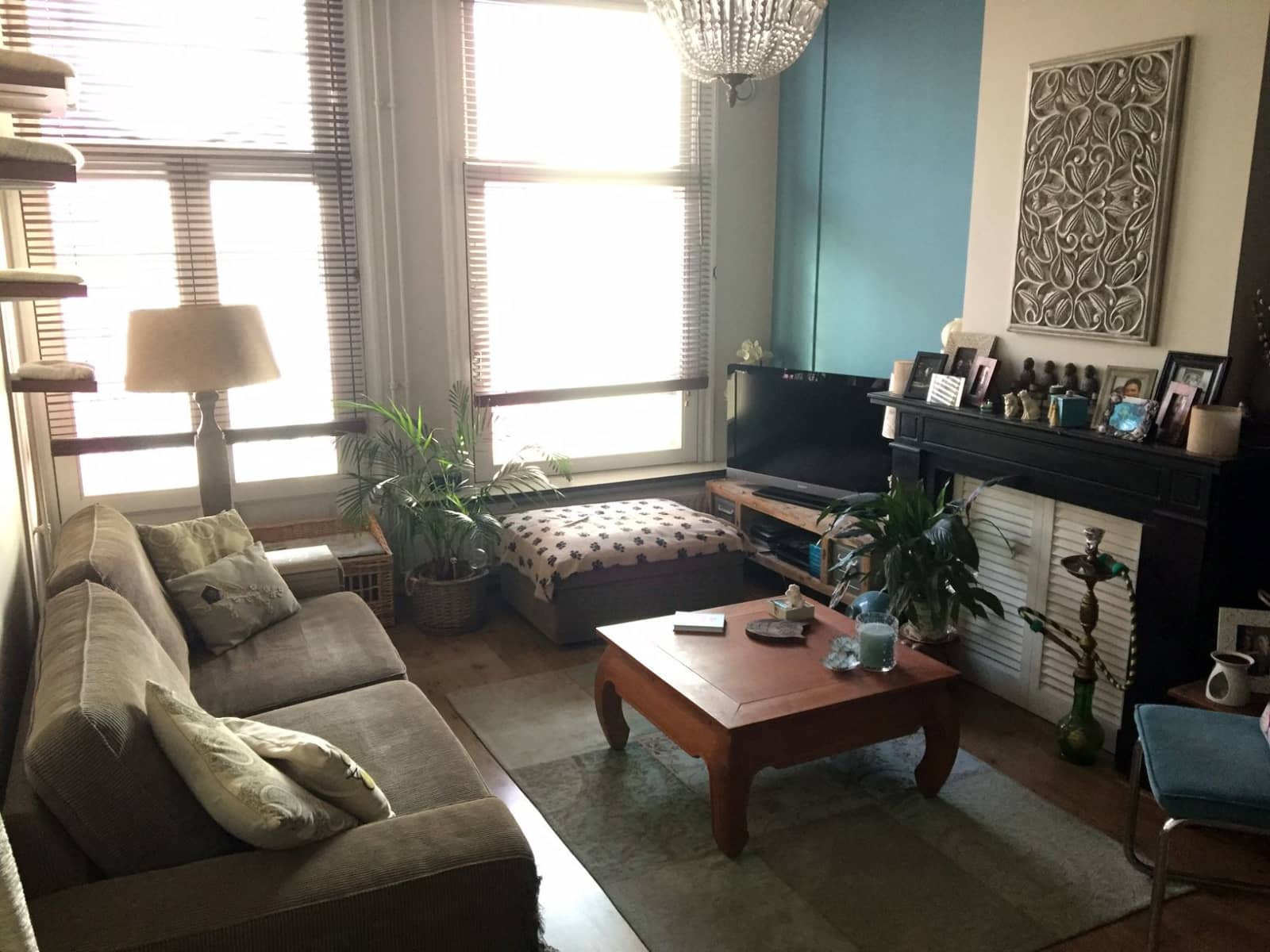 Pets
Cats
Introduction
We are an Irish/Dutch couple living in Amsterdam for over 9 years. We share our apartment with our two friendly cats Snordy and Knuffel. We are passionate about animals, travel and cooking.
Our Home & Location
We live in a typical Dutch apartment on the second floor. Our apartment is clean, smoke-free and clutter-free. As in all Dutch canal-houses the stairs are narrow & steep. Our apartment is 80m2, 2 bedrooms, living room, kitchen & bathroom. We have a small west facing balcony at the back which is beautiful in the Summer time. Our cats have a cat-flap out onto the balcony, which is netted for protection. We live in the trendy area of the 'Pijp', 10 minutes cycle from the Centre. Our apartment is on a busy main street with a tramstop outside our front door. We have many supermarkets, bars & restaurants on our street & we are close to the famous 'Albert Cuyp' Market.
Apartment
High Speed Wifi
City
Responsibilities & Pets
We are looking for someone who is very familiar with cats and their habits. Our cats suffer from FLUTD (crystals in the bladder) which can cause their urethra to become blocked and they cannot urinate. This is a serious condition & needs to be treated immediately. They are fed a special dietary food (Hills C/D) for this condition & need to drink plenty of water. If they have a problem they will usually tell you by urinating outside their litter box (i.e. on a bed or your handbag) or they may go in & out of their litter box continuously, trying to urinate. This condition is stress related, so to keep them stress-free they need to have routine. This condition doesn't happen very often, but we can only accept sitters who are comfortable enough to recognise it.
Snordy & Knuffel are rescue cats & are quite competitive about food, so we feed them in separate rooms so they can eat peacefully. They get fed 3 times a day (10:00, 18:00 & 20:00) & are very vocal when their feeding time approaches. They like to sit on your lap on the couch & will happily stay there all night if allowed. They are still very playful & will respond to catnip or a laser pointer etc. Mainly they like companionship & food!
Cat(s): Snordy is 9 years old (Mix-breed), Knuffel is 9 years old (Mix-breed)