2 Dogs need sitter
Waiuku, New Zealand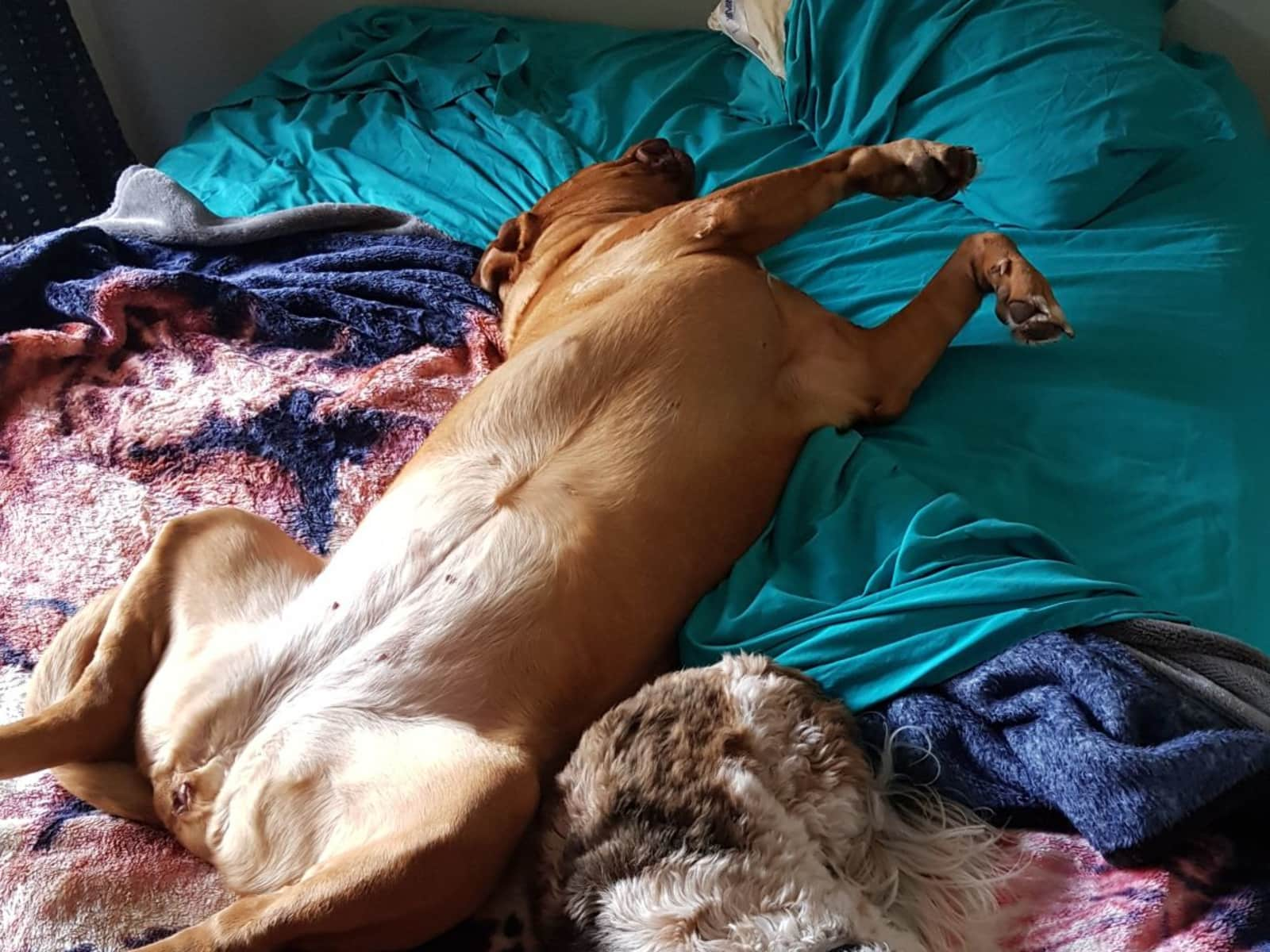 Pets
Dogs
Poultry
Introduction
Hi we're Lynne and Shane and we have a lifestyle block with 1 dogue de beaudeax or French Mastiff and 1 shih tzu. They are our life, so looking for someone to takeover while we are away. Our dogs live inside and rule the house. They drool a bit, so if you are a bit of a tidy person than this is not likely to be a sitting job you'd like. They're really laid back 90% of the time, there's no exercise required, if your lounging round then they'll be doing the same. An introduction is a must and we're sorry for the late request (refer dates needed). The sit would need you to be here pretty much all the time as they are use to human contact. A vehicle can be made available should there be a need to transport the dogs to the vet.
Dogs names are not listed these will only be revealed to the successful applicant. Look forward to hearing from interested parties.
Our Home & Location
The home will be stocked with your favorite snacks and non-alcoholic drinks. Although it is preferred to have you remain in the house 24/7 we know that is impractical. The longest the dogs have been left without incident is 3 hrs, we did do a 5 hr stint once and came home to a eaten lounge suite. There is a surf beach about 20 minutes drive and Waiuku is great little town, with major retail type stores in Pukekohe a 20-25 minute drive.
House
Car included
High Speed Wifi
Beach
Responsibilities & Pets
Love the animals 24/7...oh yes a must also is if you work then we'd want you to take leave for the period we're away. As both Lynne and I are self employed the dogs in particular are never alone. They are either at work with me or at home with Lynne. If you know about larger breeds that would be a bonus.
Poultry: Chickens, 3 Bantams that we can never find the eggs they produce, get fed in the morning. They pretty much look after themselves.
Dog(s): blank is 6 years old (Dogue de Bordeaux), blank is 1 year old (Maltese Shih Tzu)