Country cottage in rural NZ close to Auckland
Drury, New Zealand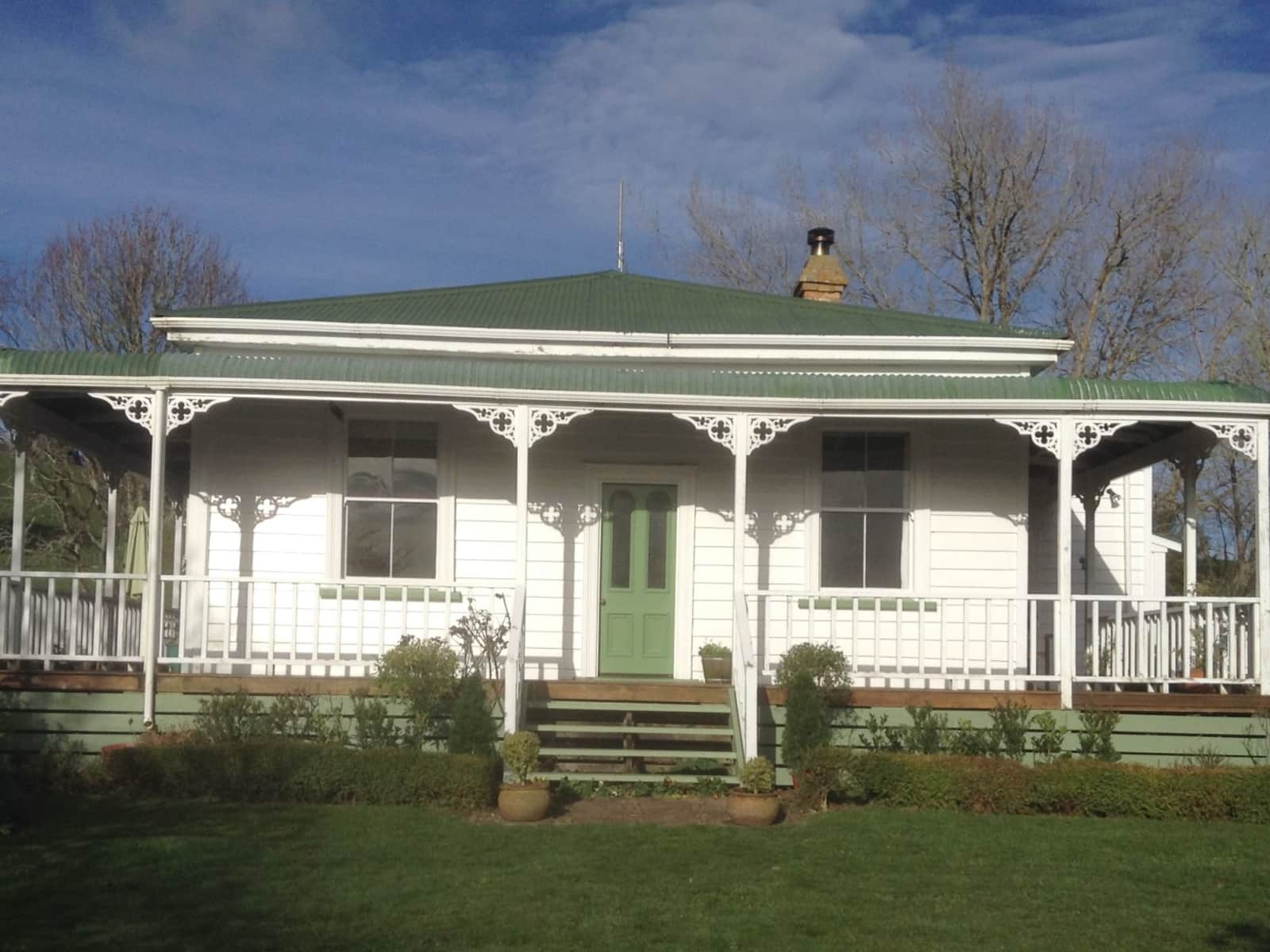 Pets
Dog
Cat
Poultry
Introduction
We are a retired couple who travel frequently and need someone to take care of our house in which we have lived for 35 years. We also own two dogs and a cat.We dont run stock on the farmlet at present. Our animals are very much part of our family. Our home is a comfortable, warm, family home with two bedrooms, modern kitchen, bathroom, dining room,study. It has covered decks all around with outdoor seating. We enjoy gardening,reading, cooking,music( there is a piano),art, books, boating, travel.
Our Home & Location
Our home was built at the turn of the 20 th century. It is a historic, NZ Victorian cottage which has been extensively renovated and modernised but has kept it's original character. It sits on a 3 acre block surrounded by farmland and hills. It has a tranquil garden of large trees, shrubs and flowers.
There is a carport available for visitors. The outside studio and garaging is not available....
It is situated in the picturesque valley of Ararimu which is 8 minutes from the motorway and transport hub at Bombay and 15 minutes from the nearest towns,Pukekohe or Drury.
Auckland city can be reached by train from Papakura or a 40 minute journey(on a good day) by car on the motorway. There are many lovely spots to visit in the Franklin area. West coat beaches, Hunua waterfall, tramps in the Hunua ranges, swimming on the Firth of Thames beaches , visits to scenic places south of Ararimu. All accessable in an hours drive from Ararimu. + More info
House
Sitters need a car
Basic Wifi
Countryside
Responsibilities & Pets
Our pets are Murphy, an energetic, comical, huntaway/border collie who needs plenty of exercise. We also have a fluffy, cuddly cat called Ralph. They are all affectionate animals who thrive on pats and cuddles.
They would need feeding twice daily and Murphy needs to be exercised mainly through games with a ball or walks. They are quite happy to be left at home for the day if you want to go out.
Poultry: Chickens, 3 hens. Self contained in a run. You would have use of ther eggs.
Cat: Ralph is 13 years old
Dog: Murphy is 3 years old
Upcoming sitters
December 2018 | Karen