Halswell Christchurch
Christchurch, New Zealand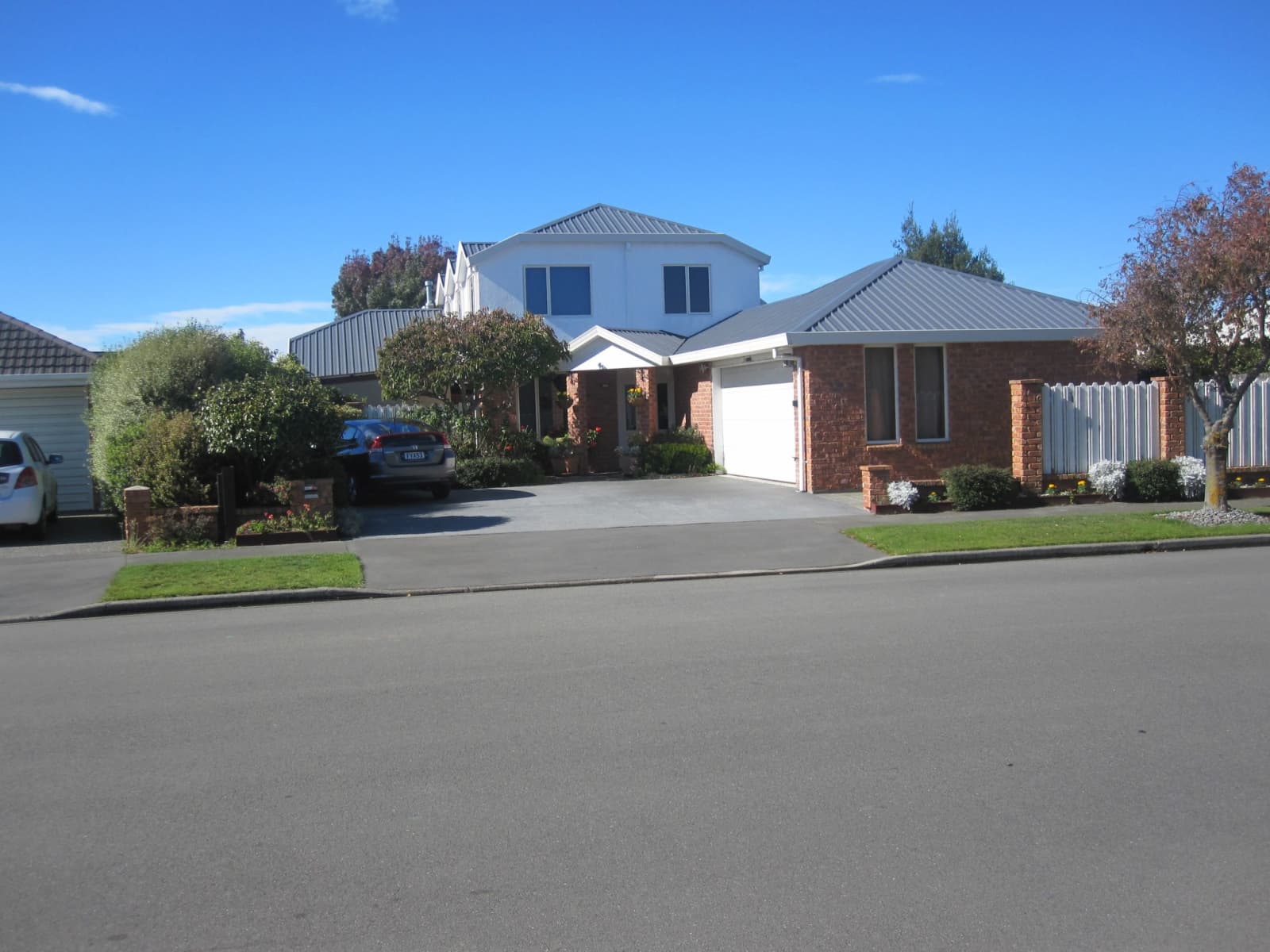 Pets
Cats
Introduction
Hi, My husband and I are going to the UK for 3 and a half weeks and need a sitter to look after our cat and the house. The house is warm (in the winter, cool in the summer) and spacious. Our cat is called Buffy, she is an old girl very set in her ways, but no trouble as long as she is fed and watered. She has cat doors to go in and out, although she doesn't go any further than the back garden. We also have a visitor cat that has been coming into our garage for the last few years for the occasional feed, he belongs to people that live in the street behind us but he has adopted us as his second family. His owners are aware of this situation and we share him, his name is Cammy.
We are newly retired with a daughter and 2 little grandsons in Melbourne who we visit on a regular basis. We are members of a local golf club and play at least twice a week.
Our Home & Location
Halswell is a suburb in the south of Christchurch. It has brilliant facilities, close to excellent shops, doctors, dentists, vets, library etc plus a growing numbers of cafes all within a short distance. There is also really good public transport, with a bus service running every 30 minutes directly into the city centre via the hospital.
Halswell also has many parks and open spaces for walking and relaxation.
House
High Speed Wifi
Family-friendly
City
Countryside
Responsibilities & Pets
We have one cat called Buffy, she is an old girl who is very set in her ways, but no trouble to look after. We leave her dry food during the day and put a small amount of wet food down in the evenings. She is also very fond of treats called Temptation that we offer her every now and then. Our visitor/adoptee cat who comes into our garage is called Cammy. If he appears and is looking for food we put some down for him in the garage, he doesn't come into the house, but is very very friendly especially with strangers.
Our house is warm and spacious with 4 bedrooms and 2 bathrooms, it flows well and is easy to keep clean and tidy. We have all mod cons that make life easy. We also have a room that we have turned into a gym with a few pieces of equipment....
We have sky TV in 2 rooms with the full package including sport and high speed broadband/wifi.
The garden is not very big and in June there will not be anything to do or worry about.
We have a garage with internal access to the house.
Whoever sits for us is welcome to use all of our facilities as long as it is kept clean and tidy. + More info
Cat(s): Buffy is 13 years old, Cammy is 11 years old
Upcoming sitters
June 2019 | Samantha