home & pet sitting
Diamond Harbour, New Zealand
Dates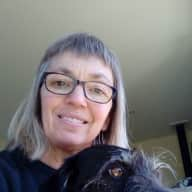 Currently no sitter needed
Currently no sitter needed
Introduction
I have a lovely 2 bedroom cottage in Diamond Harbour with a beautiful big garden & sea views. I go away from time to time & my pets would prefer to stay at home!! My dog Spud is active & a little needy , Gary my cat is so lovely.
Home & location
Diamond Harbour is lovely you could just sit relax & enjoy the view. There are plenty of lovely walks . There is a ferry service to Lyttleton which connects with a bus into Christchurch . There is a local On the Spot store for groceries &…
House
High-speed WiFi
Beach
Mountains
City
Countryside
Suitable for solo sitters
Responsibilities
Really just feeding my pets morning & night and taking Spud for a wee walk morning & night.
Meet the pets
spud

9 years

Gary

8 years