Cat Sitting Opportunities
- New Zealand
2 house sits - New Zealand
>
Don't miss out!

Get new sits you want delivered to your inbox in:

As a member you'll be FIRST to hear about new house sits 24 hours before they appear on the website.

Join Now!

Completed House Sits

We are a working couple who have short to medium length trips from time to time and ...

Friendly English couple in our early 50's, Been living here for nearly 20 years, Adopted a beautiful ...

Just need a sitter to look after house and cat for one week. Nice modern home in ...

We, Maurice and Heather, live in a compact, low maintenance townhouse in the airport/beach suburb of the ...

Im going away and in need of a kind caring person to feed my cat. I prefer ...

Hi 1 demanding Tonkinese and his mate need caring for while their Mum is away on holiday. ...

We are a couple looking for a sitter for our 20 year old feline family member, Chloe. ...

Do you love cats? Are you willing to give our two beautiful cats lots of attention and ...
Cat sitting
In exchange for a free retreat
If you love cats, then cat sitting through TrustedHousesitters is a great way to enjoy the company of these feline creatures. Imagine being away in a home from home with the cat curled up on your lap in front of the fire - cat sitting provides you with some wonderful company during a house sit and is one of the most popular pets to care for while house sitting.
More on New Zealand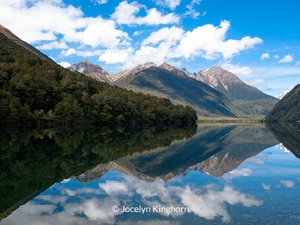 Searching for free accommodation in New Zealand? Have you considered looking for a house sitting assignment in New Zealand to subsidise the cost of your visit to the land of the long white cloud? TrustedHousesitters.com is the best place to find free accommodation when you travel, and our portfolio of house sitting assignments can help you explore New Zealand on a budget.
Join TrustedHousesitters.com today and start your search for a house sitting assignment in New Zealand. From the volcanic landscapes of the North Island, to the mountainous terrain of the South Island, house sitting in New Zealand will offer you a taste of the real Middle Earth.
It's easy to live rent free in New Zealand when you're registered with TrustedHousesitters.com. Search through the New Zealand house sitting assignments listed below, and then sign-up to TrustedHousesitters.com to apply for the opportunities you feel best suit your travel plans.
Natural beauty abounds in New Zealand, and there are a diverse mix of locations in which you could secure a house sitting assignment.
House sitting in Rotorua will offer you the chance to explore a primordial landscape of hissing craters, boiling pools of mud, and colourful geothermal pools that look almost alien against the surrounding vegetation.
A house sit in Wellington would be perfect for culture vultures keen to immerse themselves in the craft beer capital of New Zealand. While you're never too far away from a locally produced pint, the city also boats a range of gastronomy highlights that will keep you satisfied for the duration of your stay.
Queenstown's lesser known neighbour, Wanaka is the ideal location for a South Island house sit. Surrounded by awe inspiring glacier-glad mountains that offer a wealth of winter sports, and the indomitable lakes of Wanaka and Hawea that provide plenty of aquatic activates for hazy summer days, this centrally located town would be a dream destination for many.
Need more inspiration? Scroll through our interactive map to find house and pet sitting assignments in New Zealand, and secure free accommodation with TrustedHousesitters.com.
DISCOVER THE WORLD
Near or far with TrustedHousesitters