Border collie with a slice of heaven please
Queenstown, New Zealand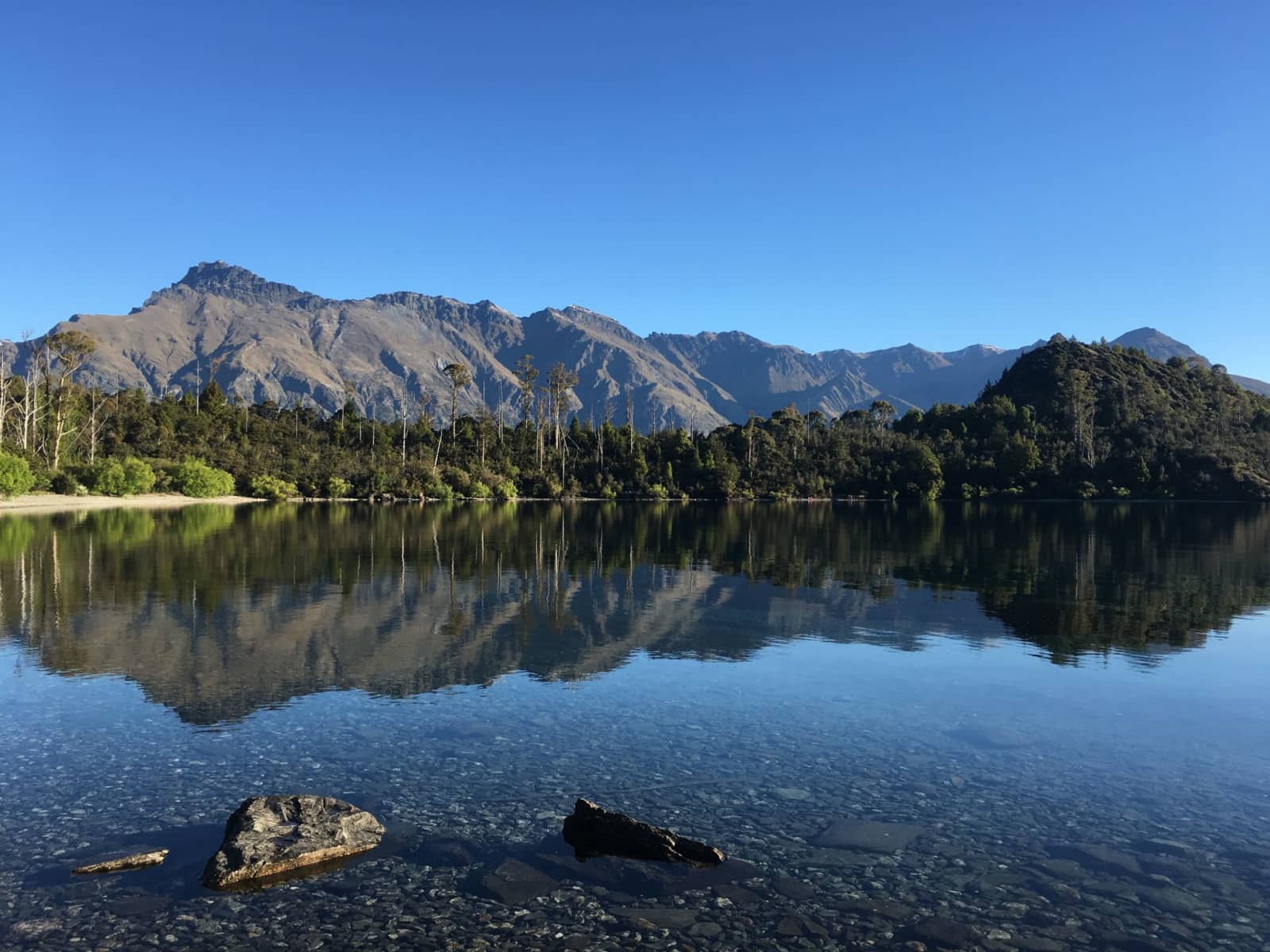 Pets
Dog
Introduction
Queenstown is an exciting place so much to do ! The photo you see with the boat is taken from my lounge room . I run Cherish bed and breakfast (booking.com) more photos on there if you want to look but in-between times need to travel to Australia to see family and attend to business there so I need someone who will love and spoil my girl while Im gone . Kayleigh is an 11 year old border collie very sweet and quiet in nature very obedient lives indoors but loves to swim everyday and have long walks. She likes to be with someone and can be left for a few hours at a time at home but generally likes to tag along .
Our Home & Location
Queenstown is an adventure playground so much to do here and in winter it buzzes with international tourists coming to ski . There are 2 ski fields within half an hour drive .
House
Disabled access
High Speed Wifi
Mountain
Responsibilities & Pets
I like the house and garden to be maintained in my absence (I need to specify this as in the past I have come home to grass a foot high) I expect to hear from you every day or two with some photos of Kayleigh and what she has been up to.
Dog: Kayleigh is 11 years old