New home with lovely labrador, 3-legged cat and 6 chickens
Wainuiomata, New Zealand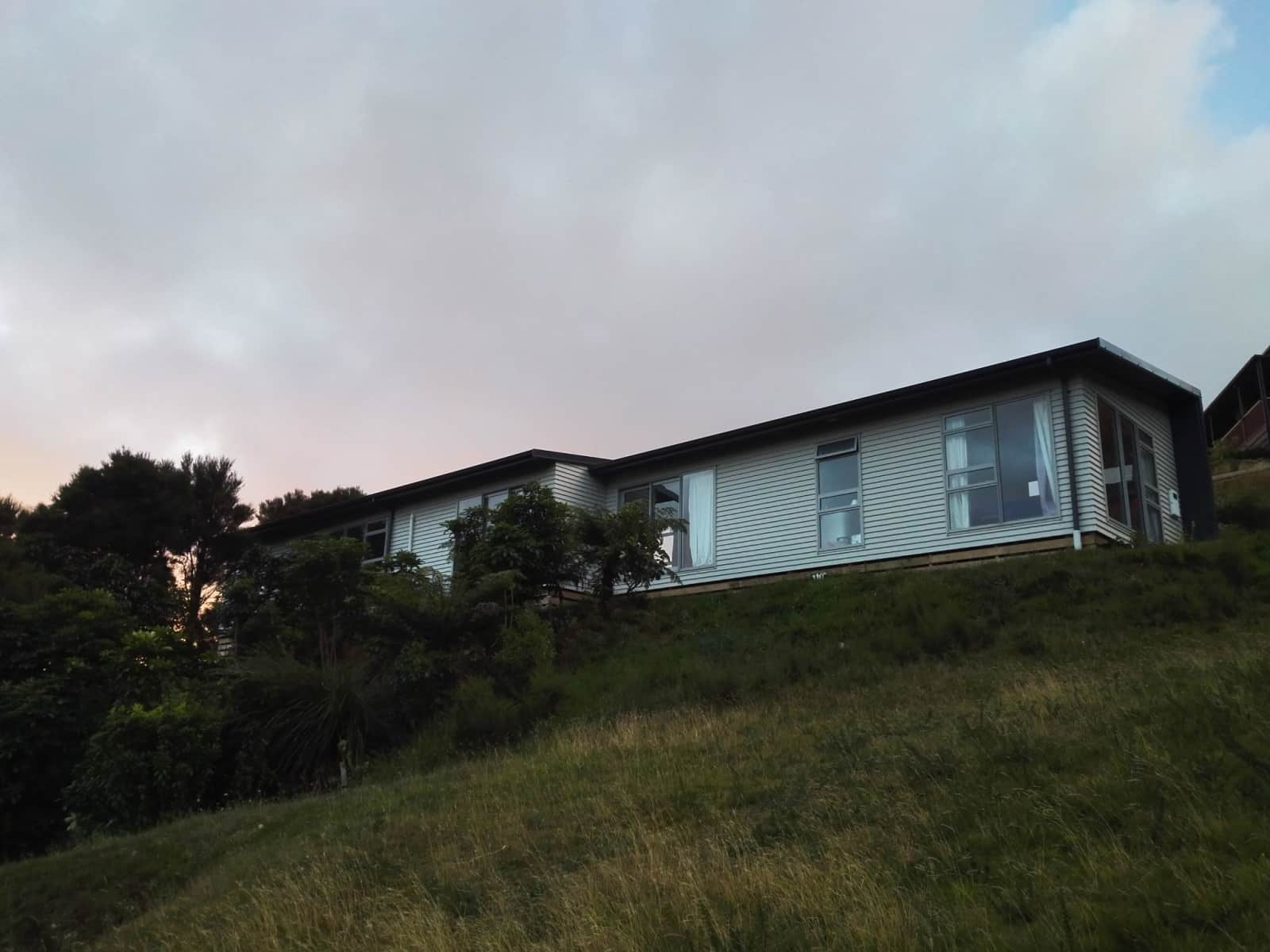 Pets
Dog
Cat
Poultry
Introduction
I am a science adviser in a government department in Wellington City. My partner is a restaurant manager. We don't travel much but there is the odd weekend away and a 3 week European holiday coming up in September, and we want to know that our house and pets are being looked after.
Our Home & Location
Our house was built in 2016 and sits halfway up a hill in Wainuiomata, with a great view across the valley. The house has three bedrooms, we don't have much in the way of a flat yard, mostly slopes, with some fruit trees, vegetable gardens and a nice patch of native bush. It is at the top of a quiet street, about a 5 minute drive or 15 minute walk to the Wainuiomata shops.
House
Car included
Basic Wifi
Beach
City
Countryside
Responsibilities & Pets
We primarily want a housesitter to look after our animals. We usually work so they are used to being in the house during work hours, but the dog especially likes a lot of company. She is used to being walked morning and night, fed twice a day and having plenty of cuddles. She is well behaved and doesn't bark much. The cat only has 3 legs and he is kept inside at night, but allowed out during the day. He is shy of new people but likes being petted and given attention so he'll warm up to a petsitter after a couple of days. The dog and cat get on well. The hens just do their thing, they need fed and watered, to have their eggs collected, and to have their house cleaned once a week.
The house itself doesn't really need much - collecting mail and keeping the place tidy is about all we would ask. If you like gardening we have vegetable gardens and a couple of little flower gardens to potter around in.
Poultry: Chickens, 6 brown hens: Goldilocks, Blondie, McQueen, Princess Leia, Ginger and Rocky. They all lay, we get between 3 and 6 eggs a day. They're very friendly and tame, and at times are notorious escape artists.
Cat: Leroy is 3 years old
Dog: Cher is 7 years old
Upcoming sitters
May 2019 | kenny
---
Previous sitters