House sitter needed in Algarve / December
Quelfes, Portugal
Dates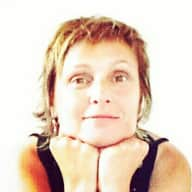 Currently no sitter needed
Currently no sitter needed
Introduction
Hi! In order for us to have a yearly family holiday we need someone to take care of our house and pets during the 2nd week of December onwards, for 2 weeks. Would you be there for us? Thank you!
Home & location
We live in a rural area. The nearest city is about 4 km away. The nearest village is about 1 km away. I would say it is preferrable to have a own car. You can use the swimming pool and during winter time, you can stay in one of the fully…
House
High-speed WiFi
Family friendly
Beach
City
Countryside
Sitters need a car
Family home
Responsibilities
Take care of the houses, garden, our pets and the other animals.
Meet the pets
Feijão

Shih Tzu

1 year

Coockie

5 years

Spray

5 years

Selena

9 years

poultry