Portugal Coastal area, 1 hectare Permaculture garden with natural swimming pool and animals
Colares, Portugal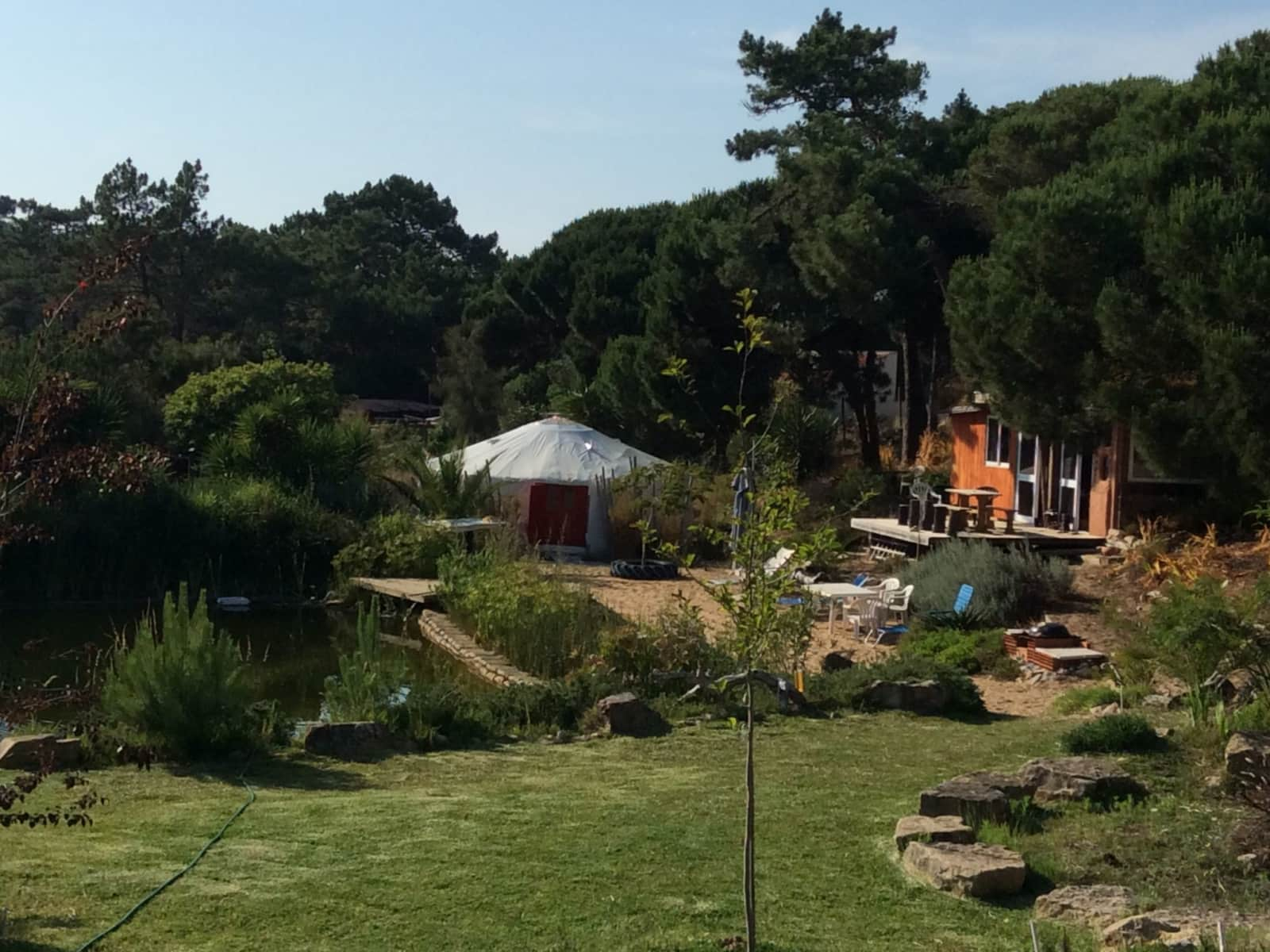 Pets
Dogs
Cat
Horses
Poultry
Introduction
I am from California and have lived and worked in Portugal for the past 35 years.
Fortunately I was able to retire early from my career as a professional orchestra musician in Lisbon; I bought a hectare of land in a rural area near the Sintra coast and have been developing it along permaculture principles. I love animals, and at the moment have 3 dogs, a cat, 2 horses and 6 hens. I also have a desire to travel, especially to visit my children and family abroad, but the responsibilities of looking after all the animals can't be handed over to just anyone! For that reason I would like to find a couple who have previous experience with horses and general maintenance, and are willing to stay for the Fall and Winter months (mid September to mid January) or possibly longer. The main responsibility will be to feed, look after and exercise my 2 horses. I will need a couple who are both experienced riders for this sit.
Our Home & Location
We are located in a pine forest area approximately 2 km from the nearest town (Colares) and 2 km from several beautiful beaches (Praia Grande, Praia das Maças). On the property is a strawbale cabin, a yurt, an 'Earthship', and the restored brick house ( the main accommodation). We have a 'natural swimming pool', which is great to swim in, and requires some care and maintenance. For house sitters who are experienced riders, there are many trails in the area, including to a number of local beaches, during the wintertime. There are wonderful places to hike or bike ride as well. Sintra itself, a 15 minute drive or bus ride away, is a World Heritage site, with palaces, castles and many other interesting cultural sites to visit. For more information and photos, please visit my website, www.quintaecosophia.com
House
Car included
Basic Wifi
Beach
Mountain
Countryside
Responsibilities & Pets
Living in and looking after the "Earthship" accomodation, feeding and caring for the 3 dogs, 1 cat, several hens and 2 horses, as well as some help with the garden. I need to have house sitters who are experienced riders, to look after and exercise the horses. We employ a part time gardener, but there is always more to do in the garden: watering, weeding and harvesting fruits and vegetables.
Horse(s): Sion is 21 years old, Thabor is 20 years old
Poultry: Chickens, Six hens
Cat: Oscar is 5 years old
Dog(s): Sparky is 11 years old, Tembo is 4 years old, Lia is 10 years old