PET & HOME sitting needed on 10 Dec. 2017 - 20 Jan. 2018 SAUDI ARABIA Bawadi District near to Al Raya Supermarket FOR 6+ FURRY GENTLE LOVABLE CATS & 5 ADORABLE KITTENS
Jeddah, Saudi Arabia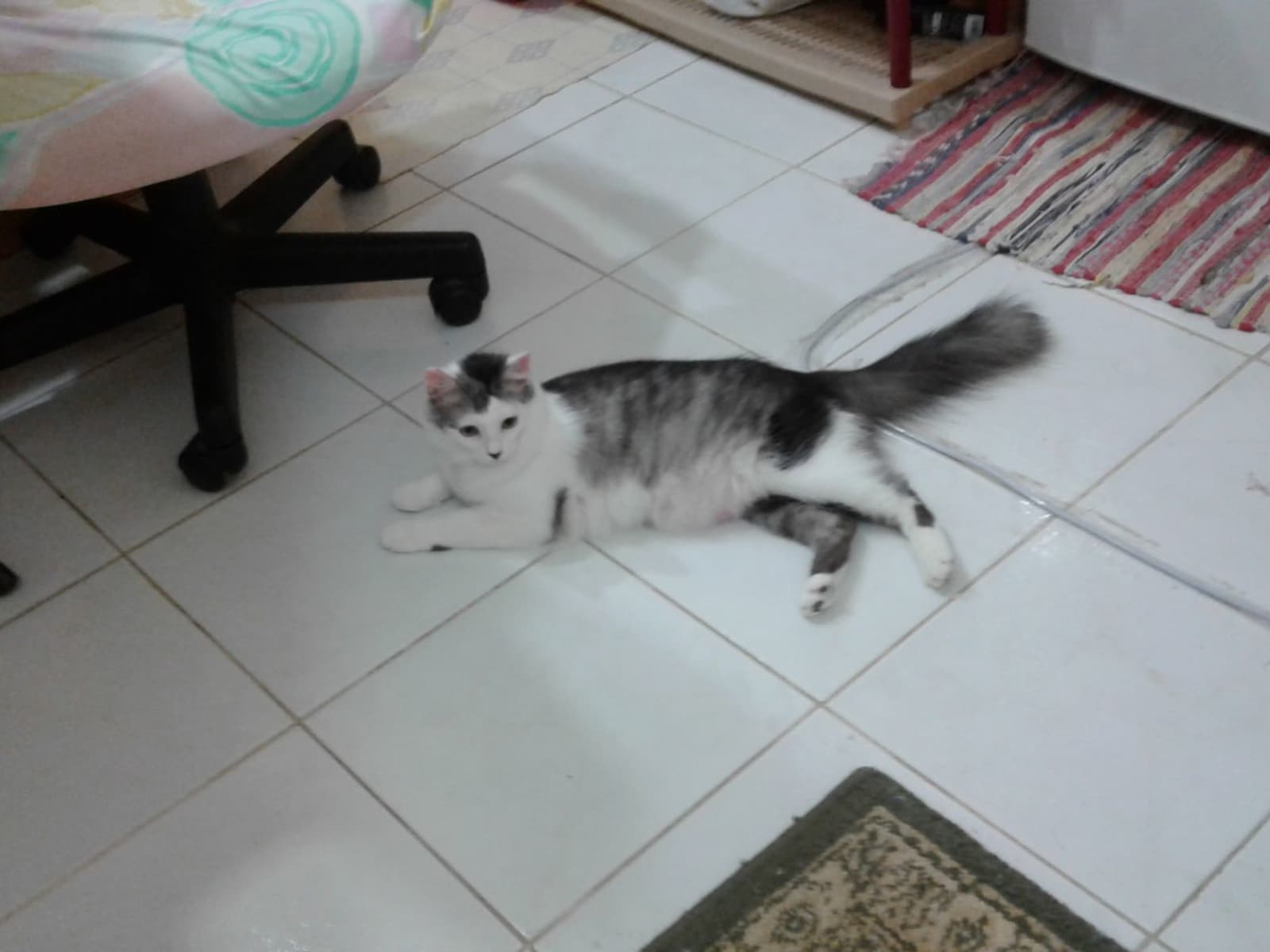 Pets
7 Cats
Introduction
I"ll be on yearly planned vacation approx. on 10 Dec. - 18 Jan. 2018 outside of KSA. I have 6+ cats (3+1 males & 3 females) & 5 kittens. I love them so dearly that I need to find people to sit with & care for them in my flat or in their place or visit them in morning & evening. I am renting a flat in Jeddah with 2 rooms, 2 bathrooms, 1 kitchen, 1 living room. My concern as well they are occupying all rooms except my bedroom. I don't know how the home & pet sitter will adjust to this arrangement. The reason is that 1 male is separated with the other 2 males, & females are separated with other males & other females (2 mother cats feeding the kittens). Hope the sitter I found in your site from Ad Dawādimī, Saudi Arabia or if there is or are Pet Sitters near our place here in Jeddah Saudi Arabia Bawadi District between Sari St. & Quraish St. near to Al Raya Supermarket will be more than happy to accommodate them or visit my place morning and evening time . Thank you.
Our Home & Location
My place or apartment is almost near to all sorts of Malls, Restaurants, Seashores, Hotels, Shopping Malls, Hospitals, Airports, Beaches, Entertainment Areas, Fish Markets. I am in the middle of the city next to Airport.
Apartment
Basic Wifi
Family-friendly
Beach
Mountain
City
Countryside
Responsibilities & Pets
Feeding them of regular cat food in morning & TUNA can goods in evening. Then cleaning/changing the cat litter in bowls and areas in rooms to ensure hygiene for the pets and the pet sitter. Water, Cat food & cat litter will be provided by owner.
Cat(s): TOMTOM is 4 years old, KATKAT is 4 years old, TOMMY is 3 years old, TIMMY is 2 years old, KITTYWOLF is 2 years old, AMMY, GARFIELD is 2 years old, FIGGYJR, AMMYJR, TIMMYJR, KITTY1, KITTY 2 is 1 year old