Cat Sitter needed for a few days in September
Pyeongchon, South Korea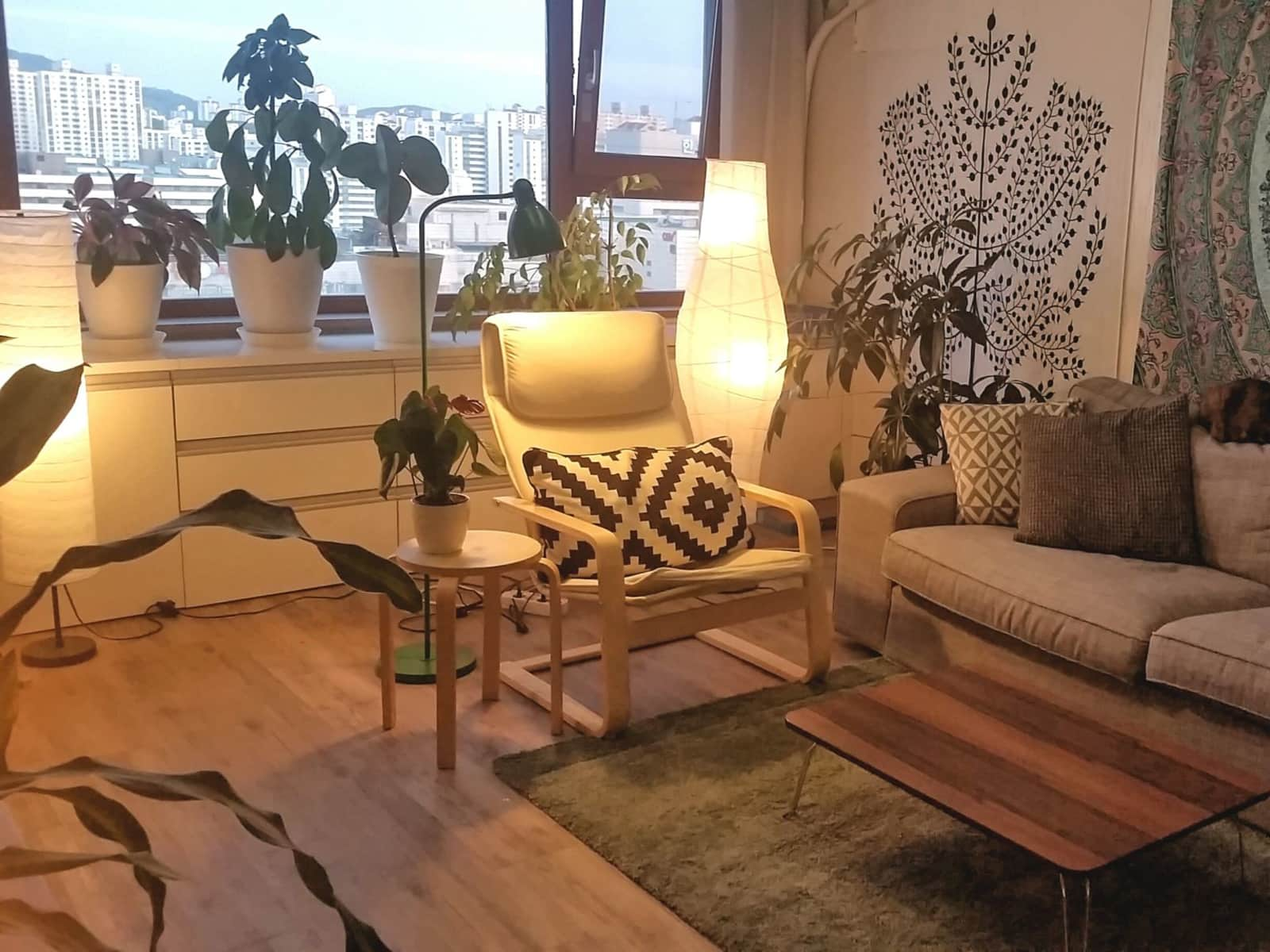 Pets
Cats
Introduction
Hello! I have two cats who are sisters. They are sweet-natured and very affectionate cats who love to cuddle with people and with each other. They have never scratched or hissed at me--they are very gentle. They do like to talk, though, and while mostly silent, will sometimes meow for attention or to ask for something else. They are a little shy at first but after a few days, Miri will be sitting on your lap and purring and Yuki will be sitting near you, staring intently. Occasionally, they'll both curl up together, on either side of you. They love to play with toys and be pet.
Our Home & Location
My home is an officetel in a nice building in Pyeongchon (Anyang). I live on the 17th floor and have a great view of a the city and mountains. There is a living room with a comfortable couch--the room kind of feels like a garden because of all the plants. There is also a small "bedroom", which is only big enough for the full sized bed and closets and has sliding glass doors. I keep the litter box in the bathroom, next to the toilet. I like to decorate and the home has a cozy feel.
Apartment
High Speed Wifi
Mountain
City
Responsibilities & Pets
A cat sitter would visit my home once or twice a day to refill the water and feed the cats. They would also be responsible for watering the plants once in that time period.
Cat(s): Miri is 4 years old, Yuki is 4 years old