Taking care of our Andalucian Farmhouse and 3 dogs and 6 cats.
Periana, Spain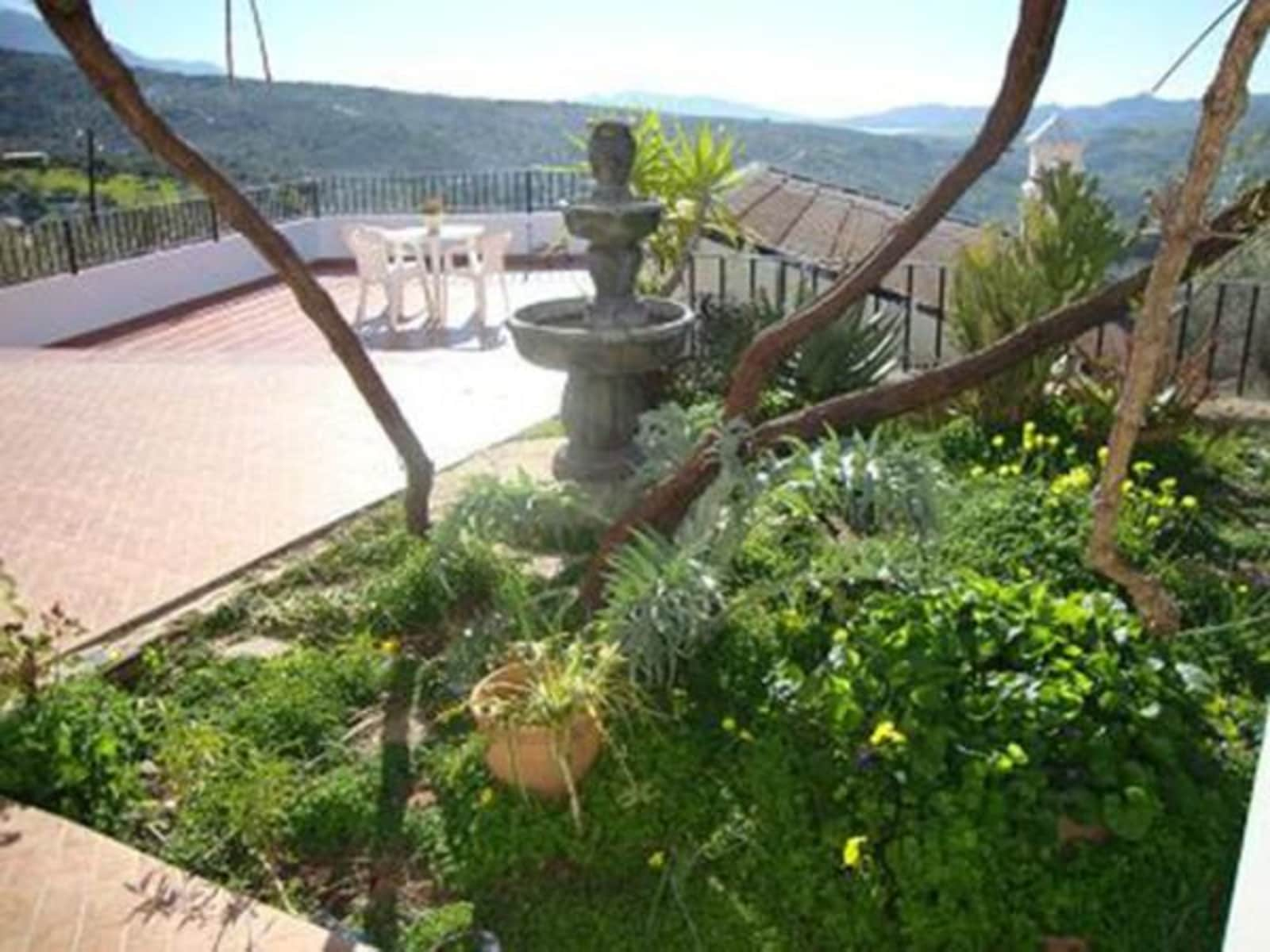 Pets
Dogs
Cats
Introduction
We live in an old Andalucian farmhouse in a beautiful rural area with lake, sea and mountain view. The house is surrounded by olive and fruit trees. Our 3 dogs, Manolo, Max and Chica, are very friendly and during the day they live more or less around the house, just like our 6 cats Luna, Uma, Lola, Isabella, Simba and Suerte.
Our Home & Location
Away from the hustle and bustle of the Costa del Sol is the pretty village of Periana, surrounded by mountains on three sides and lake views to the South. It is 540 metres above sea level and just 50 minutes from Málaga Airport or 75 minutes from Granada. It has a sub tropical climate and has a myriad of wild flowers, almond and orange blossoms in spring, to rival any alpine meadow. In summer there is often a welcome breeze and the thermal currents over Lake Vinuela attract eagles and other birds of prey.

Nature lovers will find much around this area to please, as there are many walks and cycle rides to be enjoyed, with unspoilt villages and ancient ruins to be explored. The beaches of Torre del Mar are just 25 minutes away and of course the Alhambra Palace in Granada is on most tourist's agenda, but it is essential to book well in advance. Málaga, is of course, a thriving area capital and has something for all, and no matter whether it is museums, art galleries, restaurants and tapas bars, shopping or theatre that you seek it is all to be found within this cosmopolitan city....

Periana lies within an area known as Axarquía, which in turn, is part of the autonomous region of Andalucía. The village has a population of around 3700 and is an olive and peach growing community with its own olive oil cooperative, and is on the "Route of Oil and Mountains." In summer there is a 'Festival of Peaches' held in the village during August, and of course the olive harvest is marked by a 'Fiesta of the Green Olives' in March.

The village itself has many narrow and steep streets with shops, supermarkets, bars, restaurants and all the usual services of a bustling community. The village has a Moorish architectural style, and a Mudejar influenced village church of San Isidro. The church named after the patron saint of Periana had to be completely rebuilt in 1884 after an earthquake ruined much of the village. Isodor was an 11th century ploughman made famous through his water divining skills, and the fair of St Isidro is held on and around the 15th May when the village goes into party mode.
Archaeologists have made many finds of a prehistoric nature in this area and sites include: Rio Seco, Cerro Alcolea, El Fuerte, Llano de la Matanza and Cerro de Capellanía. To the North there are Moorish sulphur baths, of Baños de Vilo, recently restored and used for their medicinal properties.

Much in and around Periana is influenced by its past Moorish connections, as is the food and local specialities. You will find the locals very friendly and likely to give you oranges, avocado, almonds, figs, asparagus, and pomegranates all of which grow seemingly wild in fields and alongside the lanes around the village.

For more information about Axarquía cuisine, the Route of Oil and much more visit the official website www.costadelsol.net it has everything you need to know when planning a trip to this region.

Distances

• Sea – 35 mins
• Málaga – 45 mins
• Granada – 1½ hours
• Sevilla – 2½ hours + More info
House
Sitters need a car
Disabled access
Basic Wifi
Family-friendly
Countryside
Responsibilities & Pets
The things that need to be done are more or less: taking care of the pets, feeding them, walking around with the dogs at least once a day. Furthermore keep the house and surroundings as clean as possible.
Cat(s): Lola is 7 years old, Luna is 4 years old, Uma is 4 years old, Isabella is 4 years old, Simba is 2 years old, Suerte is 1 year old
Dog(s): Manolo is 5 years old (German Shepherd Dog), Max is 4 years old (Labrador Retriever), Chica is 3 years old
Upcoming sitters
March 2019 | Marianne
---
Previous sitters
December 2017 | Richard and Esther

+ Show all previous sitters - Hide extra