Animal Love with a View!
Rincón de la Victoria, Spain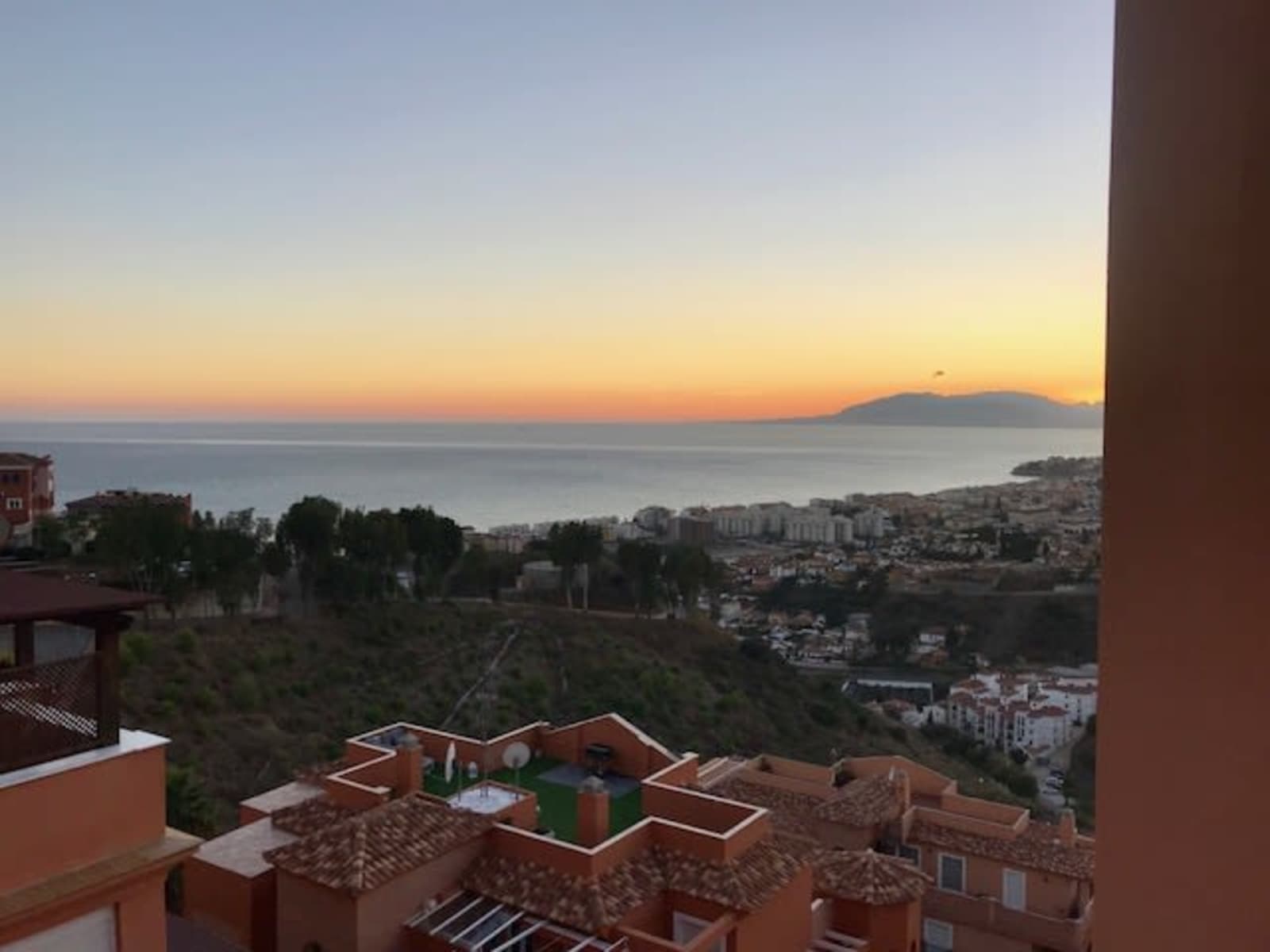 Pets
Dogs
Cat
Introduction
My name is Sandra and I'm from England. I have been living in Spain for years, I work at the university and travel often. I prefer to have someone stay here with the animals; they enjoy it more than the "hotel." I have three animals: Coco and Tootsie the dogs and Minnie the cat.Also a horse, but she's at livery.

Coco and Tootsie are sister and brother and they are rescues. My flat is medium-sized, and there are paths in the hills next to my flats to walk the dogs and the beach is a short drive or a 15 minute walk from my place.
Our Home & Location
I live in Rincón de la Victoria, about 30 minutes east of Málaga (city). The flat is on the top floor on top of the hill and offers panoramic views. There is my bedroom, the guest bedroom with its own bathroom, a kitchen, living room and small dining area. However, you will probably spend most of your time outside on the wraparound terrace and above on the sundeck.

There are lots of places to eat, lounge, nap and hang out and enjoy the pleasant weather. TV, DVD player (lots of movies!) and wifi at your disposition as well. The building has a lift and shared common gardens and pools. There are trails in the hills just behind where you will take the dogs out....

The center of Rincón de la Victoria is a 30 minute walk or short cab drive away and there are plenty of shops, grocery stores, bars, cafes and the beach there! + More info
Apartment
Basic Wifi
Beach
City
Countryside
Responsibilities & Pets
The most important task is taking the dogs out for exercise and bathroom three times a day. Feeding, watering and brushing too (they love to be brushed). In general, they are very chilled and loving, but sometimes they hear a noise from outside and need to be told not to bark. Minnie the cat is low-maintenance, she just needs to be fed. Sometimes the dogs need reminders to "leave Minnie" but they are used to co-existing. For longer sits, some plant-watering may also be included. It will be necessary that you come at least a few hours before I leave to learn the routine and meet the pets!
Cat: Minska/Minnie is 11 years old
Dog(s): Coco is 2 years old, Tootsie is 2 years old