Lovely house in Gran Canaria hills
Vega de San Mateo, Spain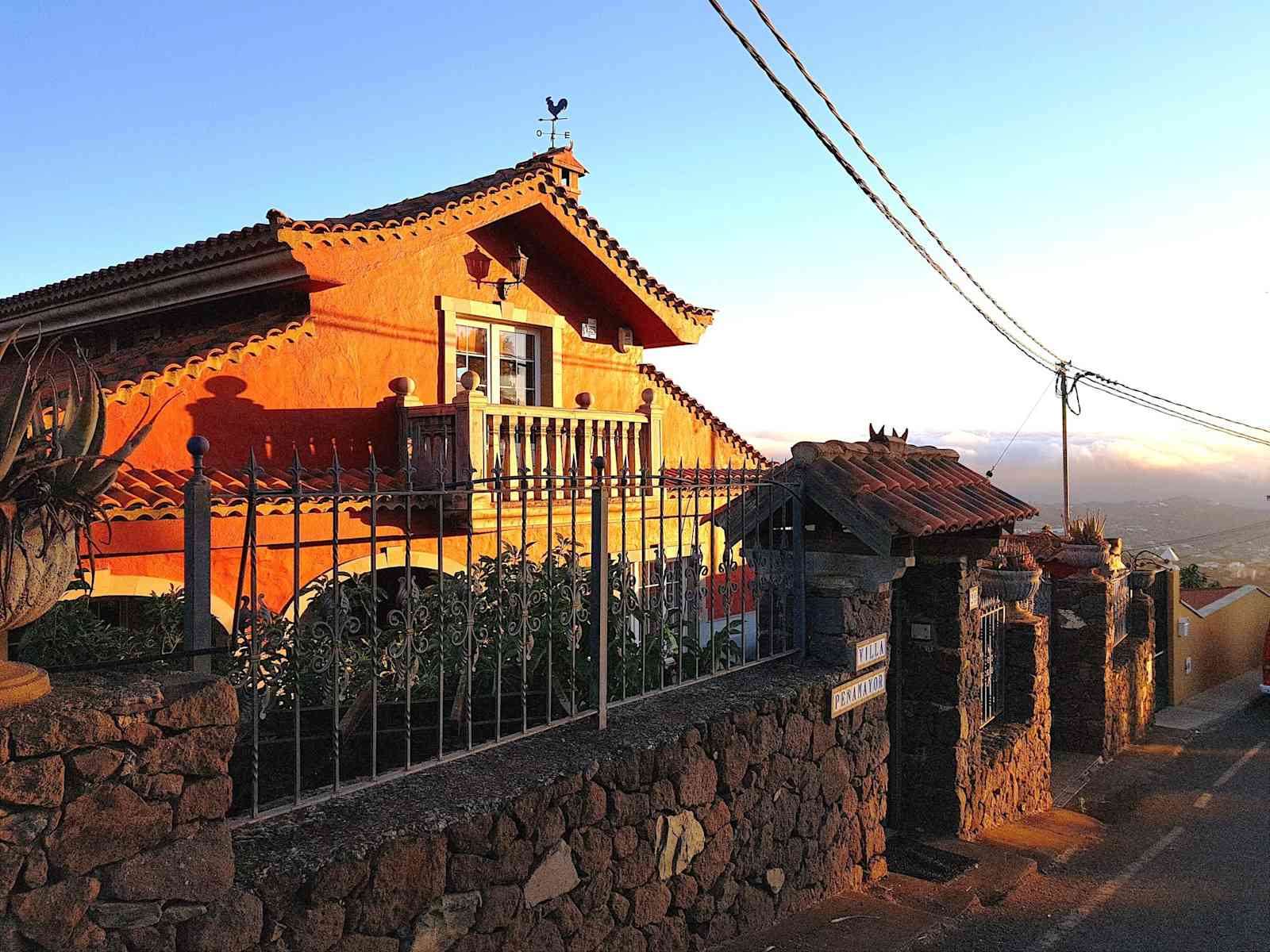 Pets
Dog
Cats
Birds
Introduction
We are a Dutch-German couple with a dog, 3 cats and some birds. Our children have recently moved out (without their pets!) and we want to travel more, in this new stage of our lives. We live in a lovely canarian-style house in the country side near the village of Vega de San Mateo on the beautiful island of Gran Canaria. This area is famous for hill trekking. We would love to find someone to look after the lot while we are away. We have a little hotel, so we can provide accomadation for a few days around our travel dates and we can help find cheap flights .
Our Home & Location
The region our house is situated in is famous for its hiking trails, its beautiful mountain views and the weekly farmers market. The rural village of Vega de San Mateo is only a 15-minute-walk away, there you can also find supermarkets, restaurants, banks and other necessities. The city of Las Palmas with its famous Canteras Beach is half an hour away, and it is an hours drive to the south coast beaches and dunes of Maspalomas.
The house is rather big and built in the old canarian style. We have a living room with lots of comfy couches, a fireplace (it can be cold in winter) and a big TV with all german channels, a few english channels and Netflix. Next to the living room is the dining room with a big table and plenty of chairs, although we mostly eat outside in front of our old-fashioned yet well stocked kitchen. Downstairs are also the two big childrens bedrooms. Upstairs we have our bedroom, our office and two big balconies with great views. The house has four bathrooms, one of which has a bathtub....
Other than the dining table outside, we have another table next to our fountain, where you can enjoy the view at breakfast, like we usually do. The house is surrounded by fruit trees, ranging from various types of plums to lemons and avocados.
Most of our funiture, as well as the ceilings, are made of wood, which gives the house a cozy and familiar touch that will make you feel right at home.
In summer, it can get hot here, but there is always shadow somewhere around the house. In winter, it will rain sometimes, and it can be cold, as we are high up in the hills (850 meters above sea level). So while the tourists are baking on the southern beaches (winter is our high season) you might need warm clothes, eat inside and start a fire in the fire place. However, these beaches are only an hours drive away and you will be welcome to use the heated pool in our little hotel directly at the famous Maspalomas dunes.
Internet works fine for us, we work mostly from home with our reservation systems that are on extern servers. We are fine with it. But we cannot garantee 100% super fast internet that always works. + More info
House
Sitters need a car
High Speed Wifi
Beach
Mountain
City
Countryside
Responsibilities & Pets
Most important: take care of our golden retriever Wolke, our 3 cats Puske, Tom and Mike, and our 4 parakeets. Take Wolke for walks , there is a nice and easy trail right next to the house .
Wolke will want to be with you, sit under the table when you eat, sit at your feet when you watch TV, sleep next to your bed at night. She is not a dog to be locked out, alltough she is used to spend hours outside, waiting for someone to come home.
Cat(s): Puske is 11 years old (Rescue cat), Tommy is 11 years old (Rescue cat), Mikey is 11 years old (Rescue cat)
Dog: Wolke is 6 years old (Golden Retriever)
Bird(s): blue is 6 years old (Plain Parakeet), yellow (Plain Parakeet), no name, no name