The Goat Escape
Tortosa, Spain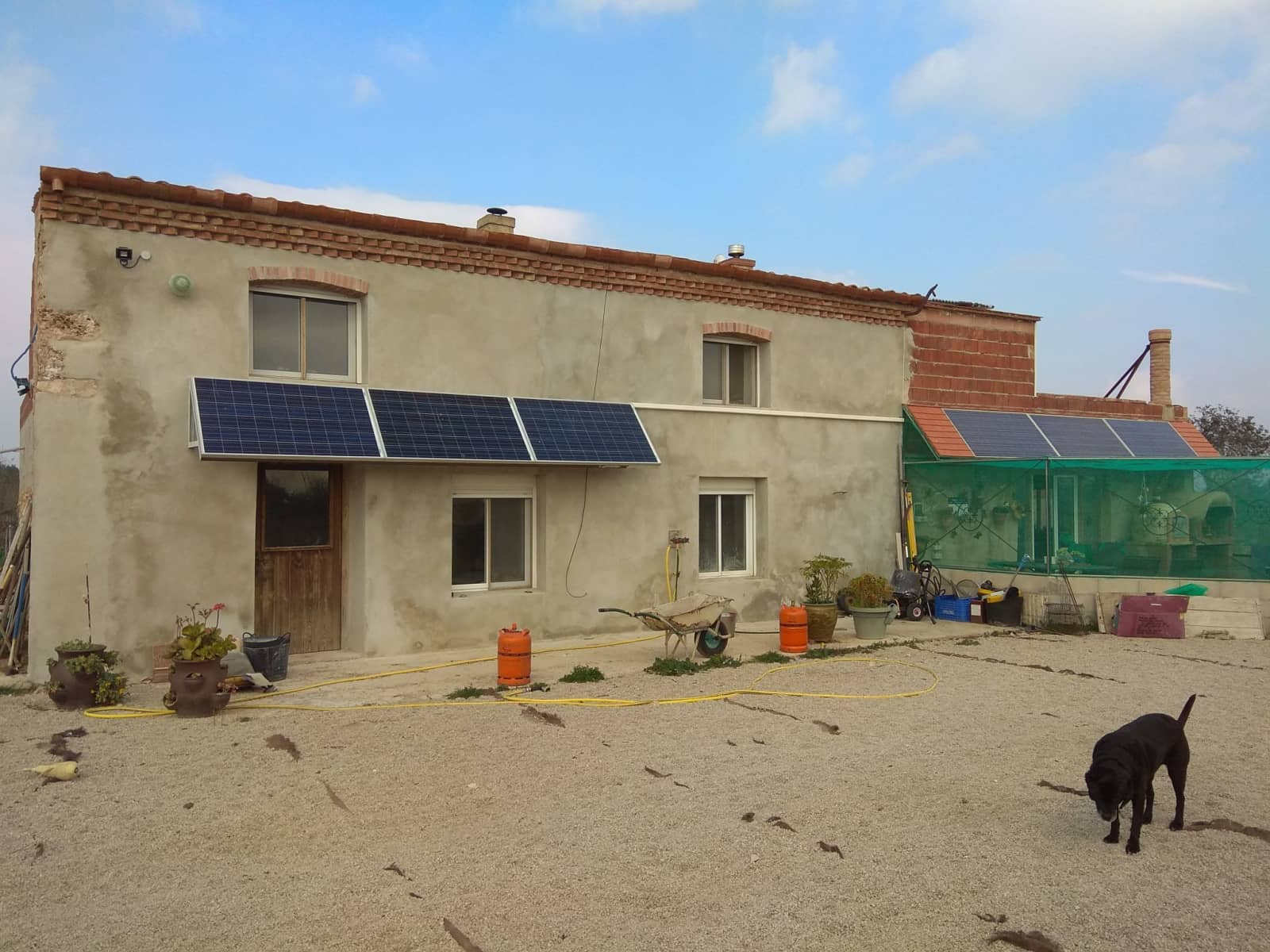 Pets
Dogs
Horse
Poultry
Farm animal
Introduction
We are Sue and ian.we moved from England to Catalunya,Spain 14 years ago.
We have a fixer upper and it's nearly finished!...
We live off grid and run on solar power.our water comes from a well.
I am animal and craft/gardening crazy!
My husband loves sport and is a very clever hands on man. + More info
Our Home & Location
Come and stay in our renovated 4 bedroom farmhouse.we use a woodburner to heat the house and cook on in winter.all of our power is from solar panels.there is another woodburner in our cosy front room.
I am also creating an upcycled garden which is fun and quirky and I'm more than happy to let you and your family get creative!!...
We are situated between the mountains and the sea. It is not a very touristic area. We are situated near Els Ports .
If you drive to the top of Mount Caro the vista from there is breathtaking ( on a clear day)looking along the River Ebre out to the Delta where there are amazing nature reserves full of flamingoes!!! (Only certain times of the year). Plus numerous other birds.
The area is steeped in history and there are many historical sites and landmarks.
The Ebro is full of outdoor activities.
There are hiking trails and cycle routes.
For the cyclist we highly recommend the Via Verde its a disused railway line which is 170 km long! It can be done in stages and there are the old stations which have been converted to bars and restaurants along the way.plus numerous view points.
Tortosa is a medieval city with a cathedral that has been undergoing a huge restoration over the past few years.
Festivals go on throughout the year in Spain and Catalunya.
A treat for all the senses is the major summer time festival"The Renaissance Festival" where parts of the town are like stepping back in history.
With artesian crafts,ales and traditional foods.( It's usually around the 3rd week of July).
Please remember we are off grid and some electrical items are not allowed .
Hairdryers, straighteners,kettles,Makita drills are not permitted. So go all natural and be free!!
TVs,phones and laptops etc are no problem. + More info
House
Sitters need a car
Disabled access
High Speed Wifi
Family-friendly
Beach
Mountain
City
Countryside
Responsibilities & Pets
The animals are the priority.goats need to be walked 2-3 hours a day.the Shetland pony needs to be exercised and groomed.the poultry needs feeding .the dogs need feeding and watering too.plus (very important) all the critters need to feel safe and be loved.
Horse: George is 2 years old (Shetland pony)
Poultry: Chickens, Ducks, Geese, Other, Guinea fowl,ducks,geese, chickens. I have 2 disabled goats that need extra care and have wheelchairs.
Dog(s): Henry is 14 years old (Rottweiler), Theo is 7 years old (Mutt), Lluna is 3 years old (Great Pyrenees)
Farm animal: Goats, Pigs, There are 9 goats called Pickle, Millie, Poppy, Ariel, Duey, Luey, Barney, Polly, Bonny and 2 miniature pigs called Pumba and Gremlin.
Upcoming sitters
April 2019 | Zdenka