we are looking for someone that take care of our animals at home while we are abroad
Varberg, Sweden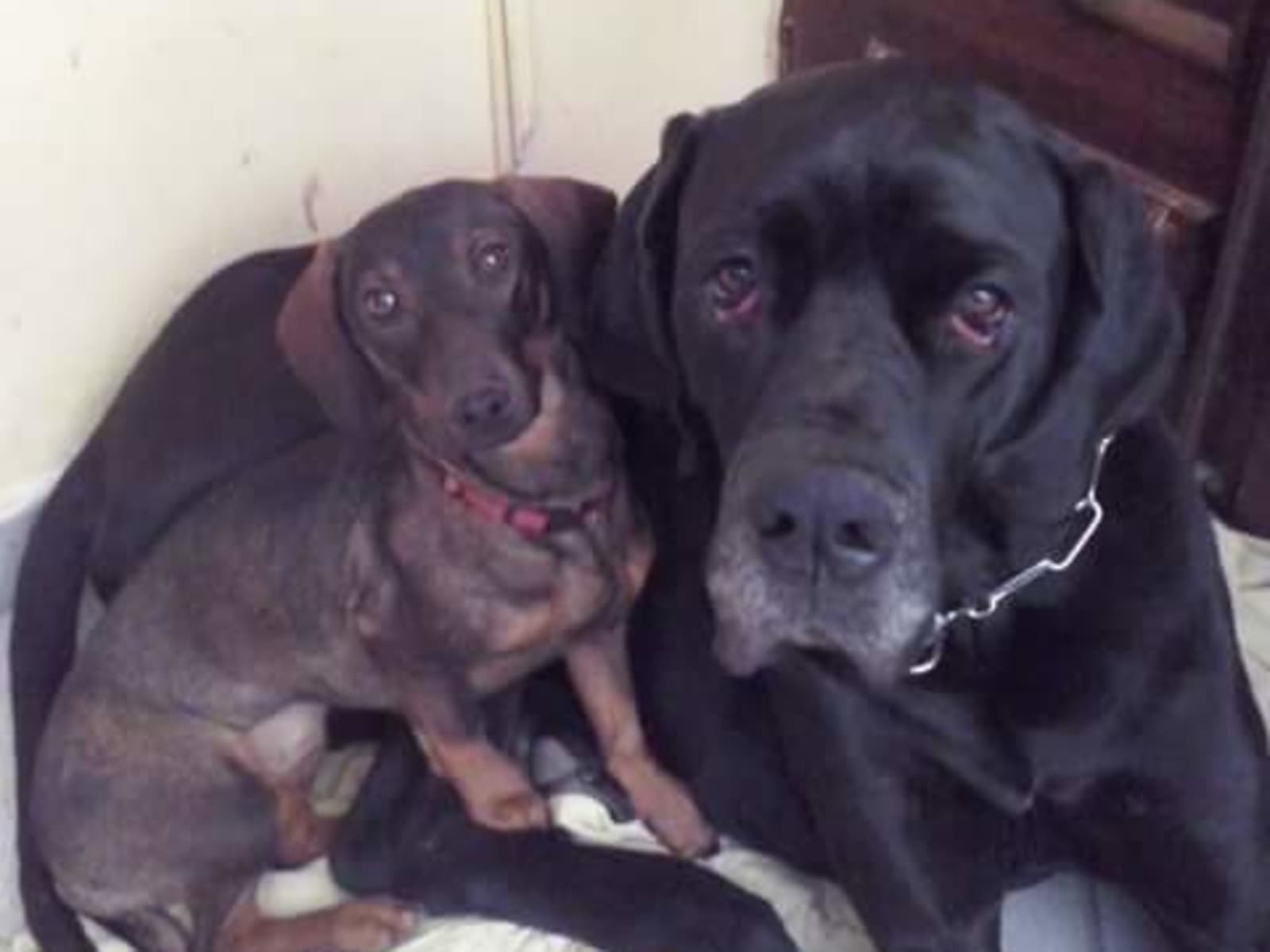 Pets
2 Dogs
2 Cats
1 Reptile
Introduction
We need a pet sitter because on may we are going in italy to organize our wedding and we don't want to leave our animals in a pension but we prefer that someone will come to our house so that they can stay at home.the dogs can sleep near our bedroom, and do the same thing they do with us. during the day they can stay in the garden even if most of the time they are get used to sleep inside also during the day specially when it rains ;) they are used to eat three times a day. the great dane cannot be left in the house without people for more than an hour because he barks and cries, so if you have to go to buy something or to do something in the city for a couple of hours you can bring him to the hundagis where we usually bring him when we work. the hundagis closes at 18.30 so we don't go out in the evening. the cats don't go outside, they stay always in the house. about the snake, he is in his closed box and you only have to check the temperature and nothing else.
Our Home & Location
House
Sitters need a car
Car included
Basic Wifi
Beach
Responsibilities & Pets
the only responsability is to stay at home with them, give them food three times a day and use the vacuum cleaner two times a day, we usually do it in the morning and in the evening, because with 4 animals there are a lot of hair but with this the house will be perfect ;) and if you remember please give water just one time to our plants.
Cat(s): Thor is 9 years old, Gaia is 7 years old
Reptile: Loki is 9 years old (Boa constrictor)
Dog(s): Isaac is 6 years old, Mya is 5 years old