River Rhine apartment - Charming Maltese (2.3 kg)
Basel, Switzerland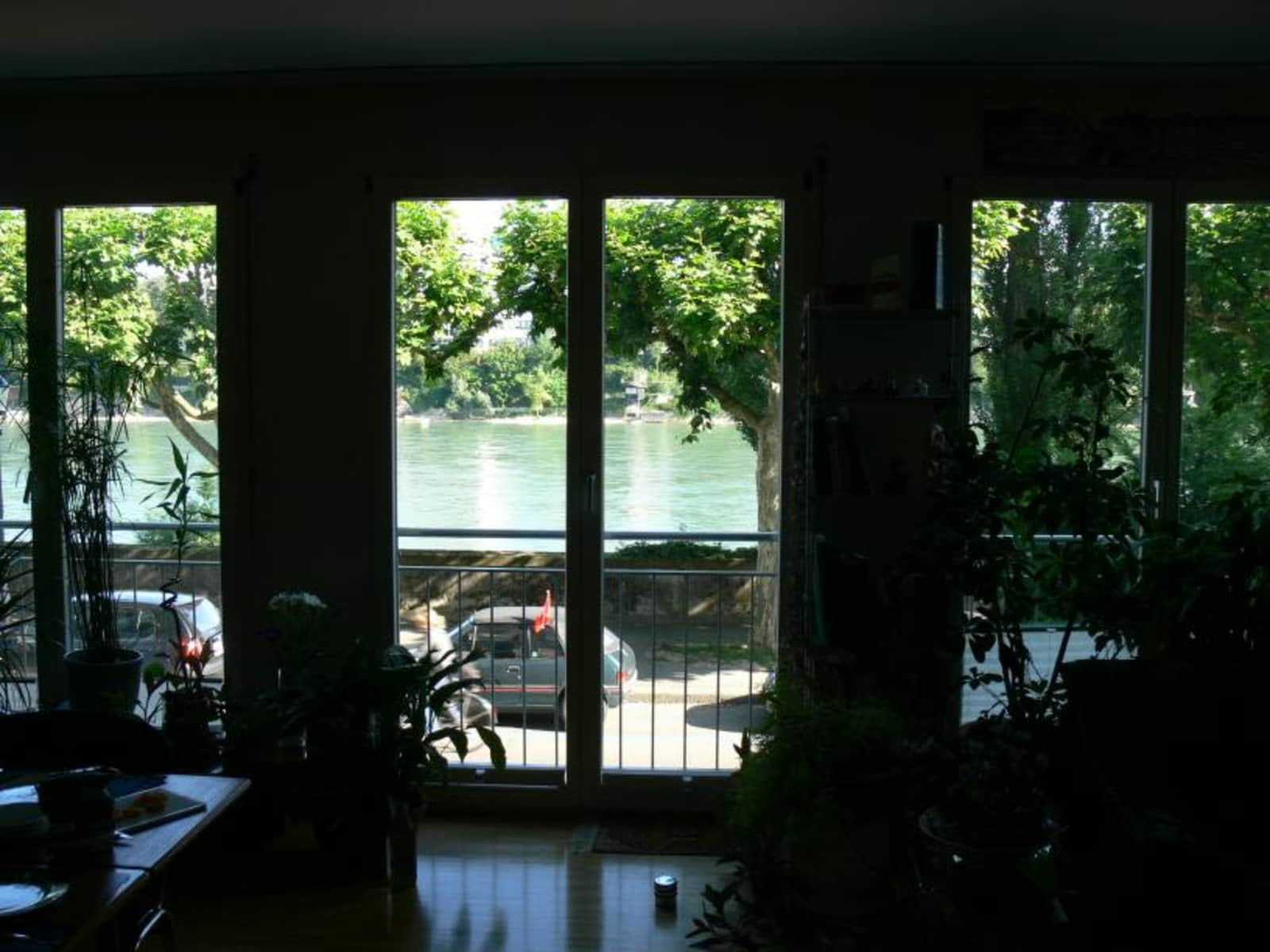 Pets
Dog
Introduction
made a mistake with the dates, so here we are again.
Happy is now a 2-year old Maltese. He has a wonderful character and is a loveable and absolutely sweet boy. He is easy to care for, although needs daily combing amd eyedrops - loves to walk, run and play. It is easy from our home to go for 15 min. or hour walks, or longer. He eats dry kibble mixed with wet food. He behaves very well on the leash. He rarely barks. He finds his way into everyone's heart. There may be some special considerations because he is being trained as a therapy dog. He walks on a leash, stays in a bicycle basket, stays in a carry bag, loves going in the car and goes on the trams. He can be left alone only for a couple of hours. As mentioned - a challenge is to comb his hair each day (takes about 15-20 min).
Our Home & Location
It is a lovely and convenient location (ca. 15 min walk to city center and 4 min from a tram stop). There is WIFI (no TV), view to the Rhein River, easy access to city, walks and parks. Shopping is nearby, bakery and little market around the corner, bigger market a few blocks away. Easy bus ride from the airport, and easy to get to and from all train stations, also close to the Autobahn.
Apartment
Disabled access
High Speed Wifi
City
Responsibilities & Pets
He needs 2 walks/day (at least 15-30 min each) on a leash Anyone who wants to give him some lessons about anything is welcome. If you drive a car, you could use mine - if you like? Apartment care is easy - only some plants to water, garbage and paper out. Friends of Happy may come by to play with him or take him for a walk.
Dog: Happy is 2 years old (Maltese)