Quiet stay in Switzerland with 2 lovely doggies
Massongex, Switzerland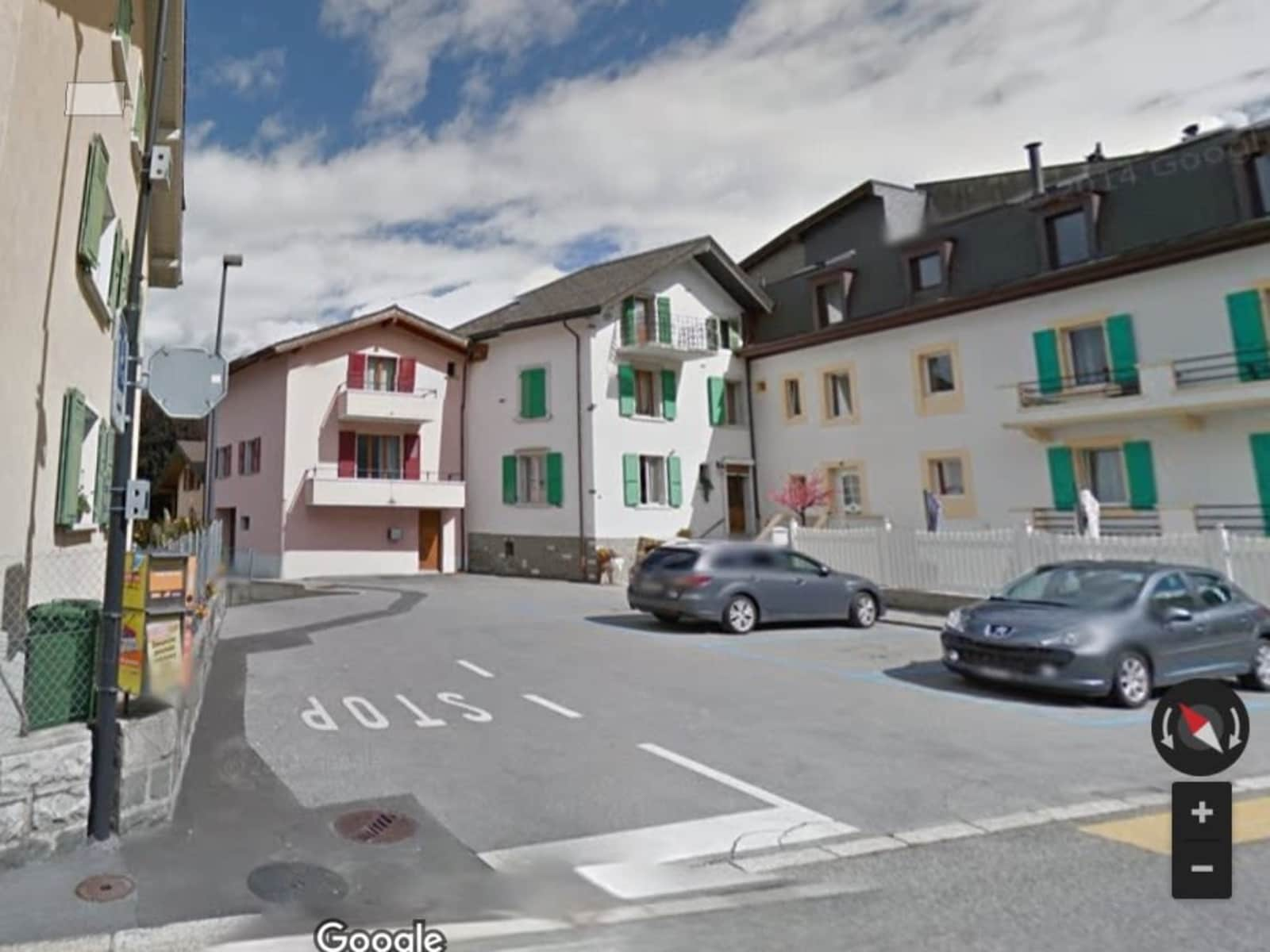 Pets
Dogs
Introduction
Hello, we are Katy and Eric, both 33, and we live at he bottom ot the Swiss Alps with our 2 lovely dogs (we don't have any children yet). We each had a dog before we met 3 years ago, and since then form a very happy recomposed family. Our beautiful hairy girls are definitely like sisters and none of us could imagine living without the others. I work as an adult trainer for an engineer and Eric is a Developer.

We are going on a 2-week holiday with our family to Mauritius (my father's birth country) in October and are very excited about our trip....EXCEPT that we really hate leaving "our girls" :( They have already stayed in kennels but nevermore than a week... We asked ourselves a few times if we couldn't find somebody to house- and dog sit but our friends either already have a dog or very young children, or don't really like dogs (yeah, I don't know why we're friends with these people ...haha). So when we heard about Trusted house sitters and that we could find an animal lover come and stay with our dogs and enjoy a holiday in this beautiful area of Switzerland at the same time, we knew this was the best option for us... We look forward to hearing from you and hope to meet some great people!
Our Home & Location
Our home is a semi-detached village house, with no garden. It's in the centre of a quiet village. We are 10 minutes-away from a middle-sized town where you can find restaurants, cinema, supermarkets, and all other conveniences. We also have beautiful outside thermal baths 10 minutes-away.

Want to explore Switzerland?
Drive in one direction and in only 40 minutes you can visit the city of Lausanne (old city, Olympic Museum, shopping,...) or in 20 minutes from Montreux and it's beautiful lakeside and Chillon Castle.
Love the mountains? You will be spoilt for choice: drive in the other direction and you can visit the whole of Valais with it's many valleys and countless villages, walks and beautiful landscape. From our home you can also drive up the valley and explore beautiful walks in the Alps and the ski resort of Portes du Soleil.
Or you can go to the train station that's 10 minutes away and catch a train to Geneva or Bern, or Interlaken for the day!
Fancy leaving the country? Drive for 90 minutes and you can reach France (Evian area) or Italy (Aosta valley).
House
Sitters need a car
Car included
Basic Wifi
Mountain
Responsibilities & Pets
We usually walk our dogs 3 times a day - it's very easy from our house as you can just leave the house and have a river and fields everywhere for walks and runs. The dogs are used to be off the leash. Kelbi is very energetic and loves to run; Juliette loves a paddle and a walk, but does prefer to sleep :) They also both love cuddles! They are obedient, but we have to keep an eye on Kelbi when she's off the lead as she gets annoyed with small dogs so we always call her back before we run into one.
After a walk we usually leave them to cool off (and sometimes dry off) in the garage. They eat dry food twice a day and are fine staying alone for up to 7 hours. We have no garden, so no extra care needed here.
Dog(s): Juliette is 5 years old (Bernese Mountain Dog), Kelbi is 4 years old (Mix-breed)