Cat & House Sitting In Zurich Switzerland 21-23 Sept 2018
Zürich (Kreis 11), Switzerland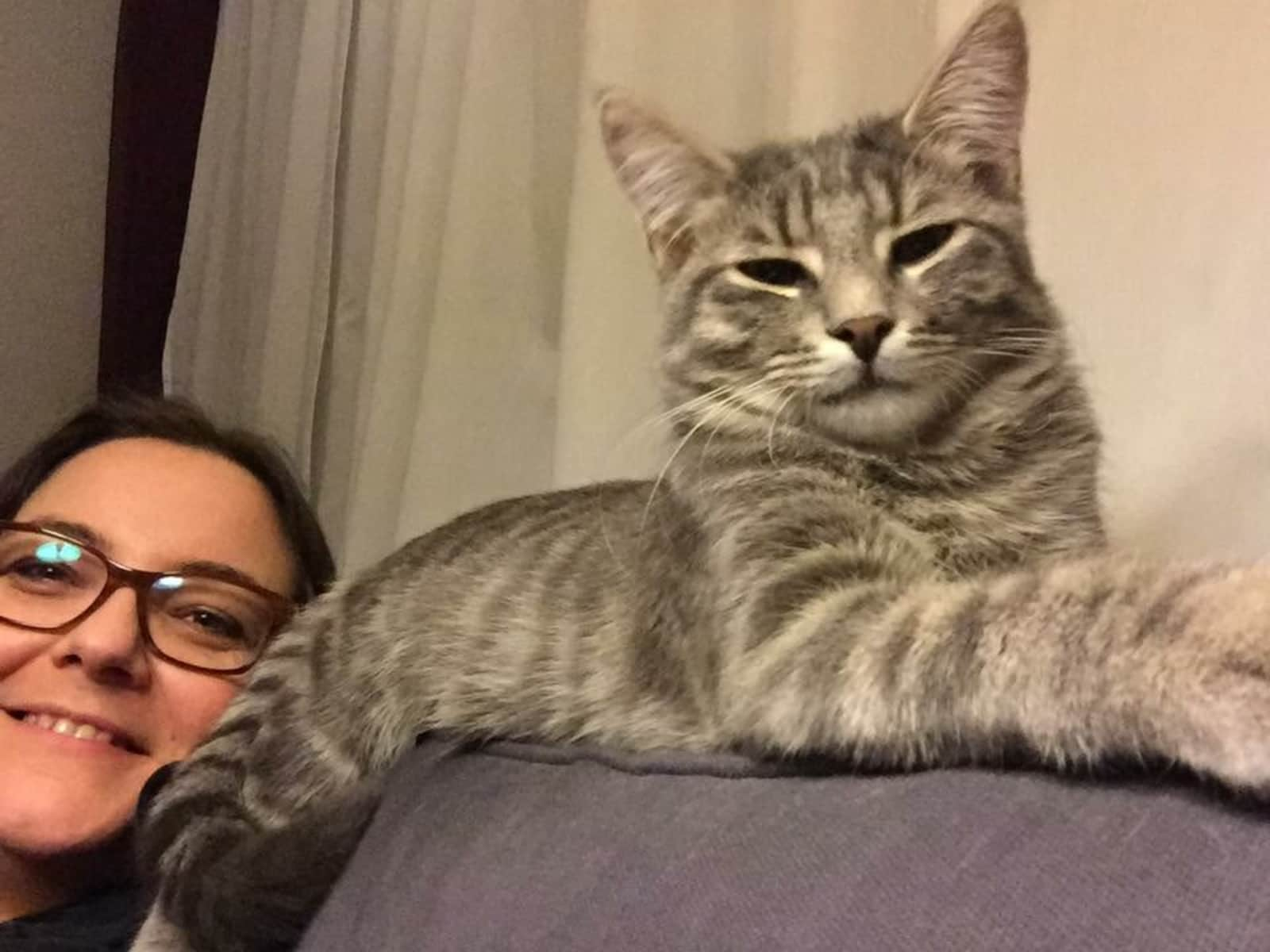 Pets
Cat
Fish
Introduction
Hi, I will be going to a wedding in Germany and need a Pet/House sitter for that time. Baylie is a house (Indoor) cat only and reasonably low maintenance, he likes to perch himself on the highest point and watch the world go by, or then have a long snooze. I work full time so leaving him for up to 12 hours is ok, Just not overnight please!
Our Home & Location
I live in an one bedroom Apartment in Zuerich, it's about 25 mins with the tram (no changeovers) to the city center and only 10 mins with the bus to Zürich airport. The apartment is modern with a dishwasher and washer dryer in the apartment, it is a quiet complex, but you can hear the planes overhead especially when the A380 goes past, however you get used to that quickly and there is a no fly time too. It is a 'minergy' building, so constant airflow even with out opening windows is guaranteed and the climate is usually around 23 degrees Celsius.There is one bed one bathroom (shower only) lounge, kitchen, dining area and a winter garden (set up as office).
Apartment
Disabled access
High Speed Wifi
Responsibilities & Pets
Baylie my male cat is quite happy to spend the day alone, but he does like to cuddle first thing in the morning and at night before bedtime he will like to play for a bit (and let you know about it! He is still young and a bit wild (running around like a mad chook at times) but is also very affectionate without being too demanding. It can take a while for him to get used to you - it really just depends.You would need to feed/water him and take care of the cat loo. With the 25ltr fish tank you would only need to feed the Fish daily and top up with tap water when needed. So basically your tasks would be - water plants, keep Baylie company and feed both him and the fish. I have a cleaner that comes ever 2 weeks and I would keep that going (If wanted).
Fish: Indoors, Fresh water Tropical Low maintenance! 25 Ltr
Cat: Baylie is 2 years old