People loving Labradoodle who needs company, cuddles and walks.
Phuket, Thailand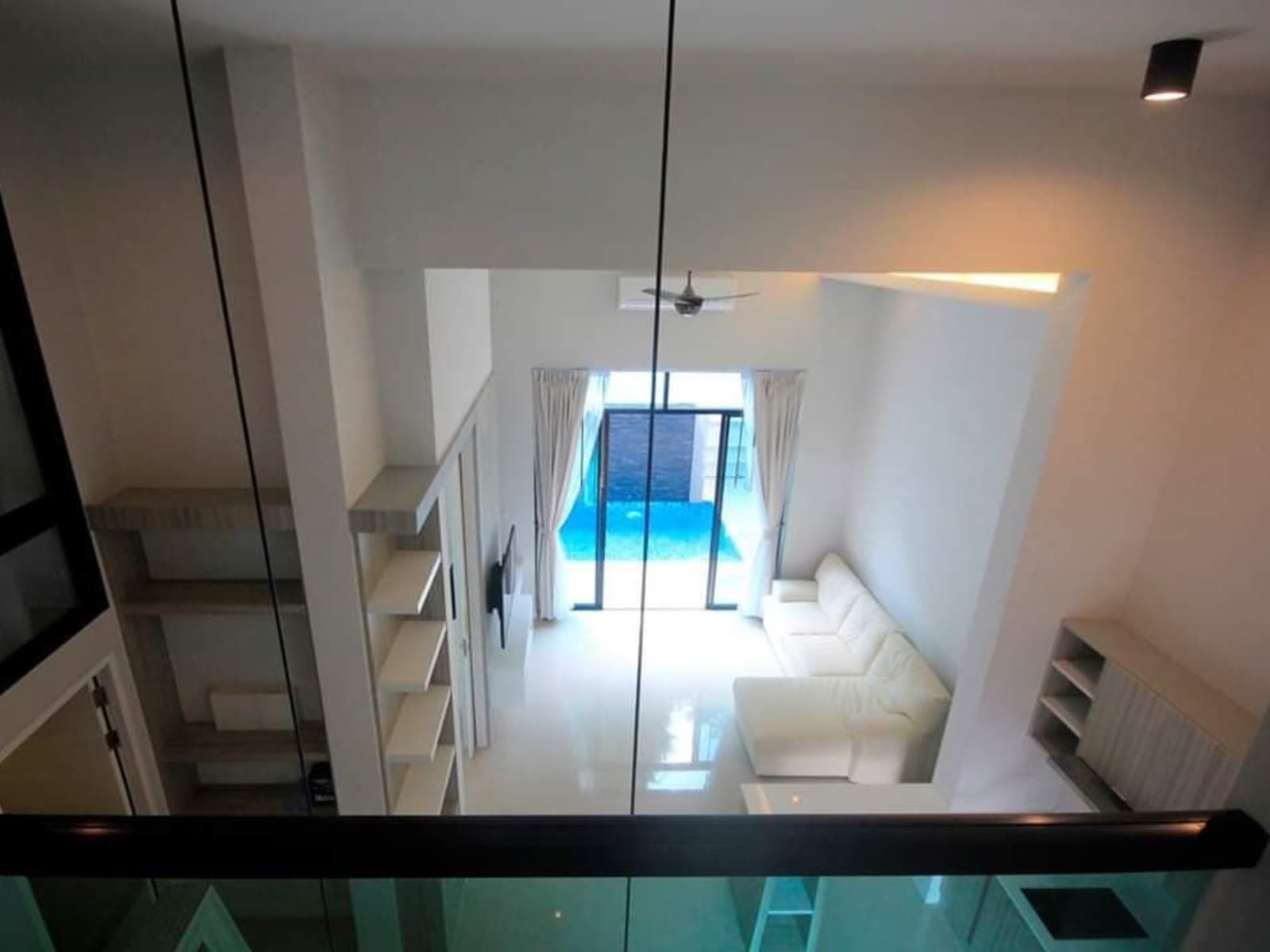 Pets
Dog
Introduction
I am a teacher at an international school in Phuket. My husband Adam and I do triathlon and enjoy travel. We have lived overseas for more than 10 years. Our Labradoodle loves people and so a kennel is not a good option for her. Bella is super relaxed and just wants to hang out with you.
Our Home & Location
Our villa has pool a small pool and is a 15-20min drive from the beach. It is incredibly peaceful and relaxing to be here.

The property is in a small local village which also has a little Thai restaurant less than a minutes walk from the house. The bedroom that any sitter would use has A/C and a bathroom on the upper floor of the house....

We know lots of great local restaurants and can recommend various places to go. We are not in a party area of the island. Any sitter would need to feel confident driving in Thailand or be prepared to pay the local taxi rates. + More info
House
Sitters need a car
Car included
High Speed Wifi
Beach
Responsibilities & Pets
Bella likes to go for a walk when she first gets up, the middle of the day and again just before bed. She loves running on the beach when it isn't crowded. Bella would be super happy if you took her to play on the sand and played frisbee and fetch. She can be left on her own, but has suffered with separation anxiety in the past and so would not be happy spending long periods of time on her own. Bella loves the company of humans and at times will appear to believe that she is human. She will give you cuddles, use you as a pillow and just want to be the centre of your world for a while.

We would require a sitter that is willing to be in regular contact with us as we suffer separation anxiety more than Bella. Sitters would also need to ensure that Bella wasn't on her own beyond our maximum time limit. Bella has sensitive skin and can get infections. Showers and thorough drying with a hair drier are required, especially after beach trips. Ticks are common in this part of the world and so Bella would need thoroughly checking each day for these.
Dog: Bella is 8 years old (Labradoodle)