Dubai Doggy Destination!
Dubai International Financial Centre, United Arab Emirates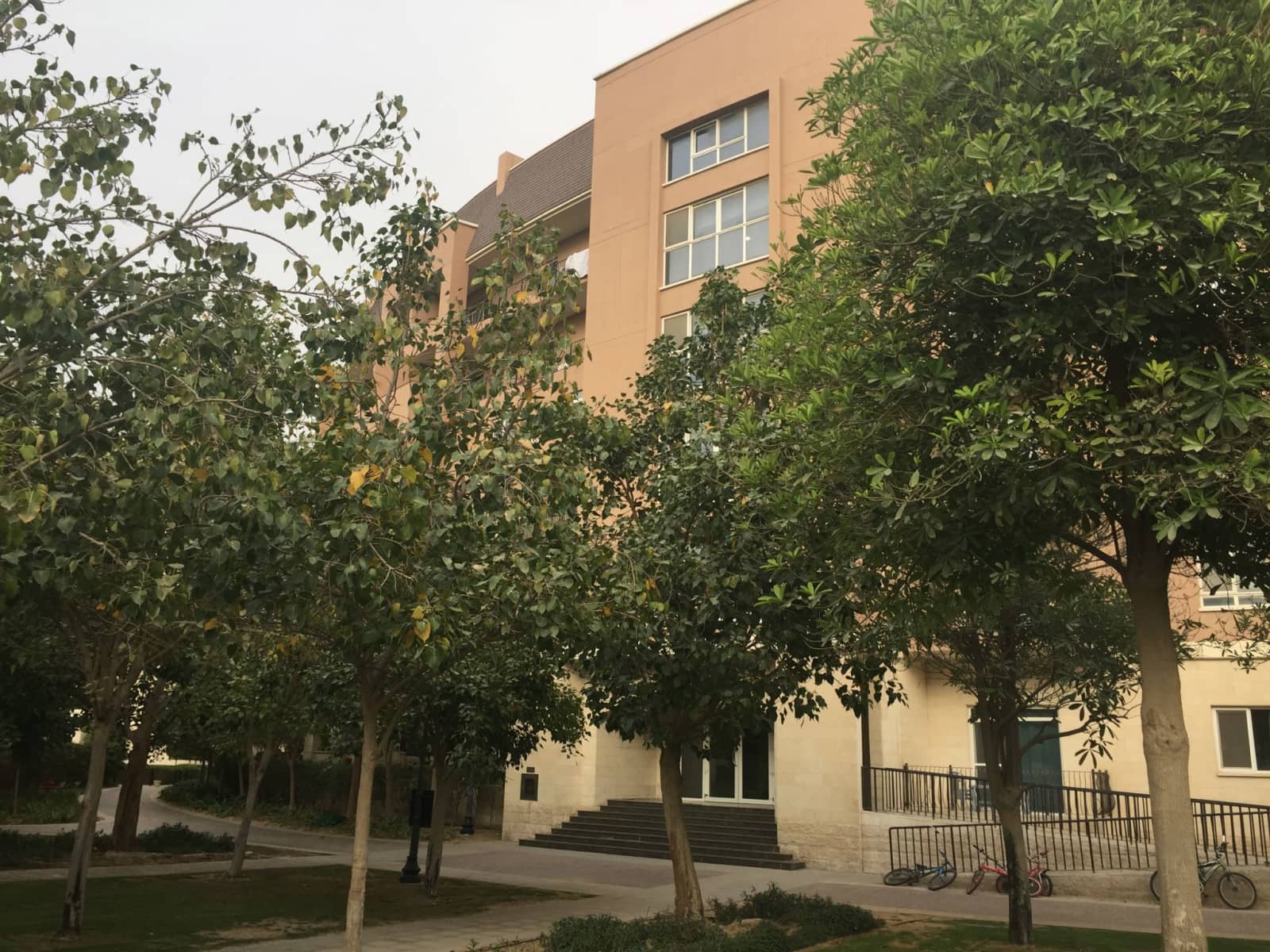 Pets
Dog
Small pets
Introduction
We have one dog and two guinea pigs who need company and care while we are away. Plum is a rescued desert dog who loves to play and walk. Her favorite toys are stuffed animals from IKEA - we keep a steady supply so she can shake them around! Our guinea pigs, Ziggy and Lemon, don't seem to notice Plum at all, and get along fine together in their custom cage made from wire crates.
Our Home & Location
Our 3 bedroom apartment is in the Motor City neighborhood of Dubai. Our neighborhood is very green and offers shaded paths and gardens for Plum's daily walks and strolls to nearby restaurants and shops. We have wifi, laundry in the apartment, and a full kitchen. Swimming pool just outside the of entrance of our building includes a small gym with machines and weights. Cafes (Cafe Nero, Costa, Caribou Coffee, Starbucks), grocery store (Spinneys), restaurants, dry cleaners, salons, medical clinic, pharmacies, book stores, and many other services are within a 10-minute walk. Dubai bus stop is within 10-minute walk, taking you to malls and other attractions, and linking with the Dubai Metro rail system. Taxis are available by phone or app 24 hours a day. Rental car office is nearby; we have a parking stall in the basement of our building in case you would like to rent a vehicle while you are here. Food delivery from local restaurants and markets is easy and quick.

Local must-see attractions include the Burj Khalifa, Burj Al Arab, beaches, historical Bastakiya neighborhood, Dubai Creek walking and shopping destination, traditional Spice Souq and Gold Souq. Take a ride across the creek in a traditional abra, catch a concert at the Dubai Opera, go ice skating and visit the aquarium in Dubai Mall, or go skiing in the Mall of the Emirates. Dubai offers cuisine from around the world; enjoy it with a traditional mint lemonade. In nearby Abu Dhabi, visit the Grand Mosque and the Louvre-Abu Dhabi.
Apartment
Disabled access
High Speed Wifi
Family-friendly
Beach
City
Responsibilities & Pets
Plum needs to be walked for 30 minutes in the morning and evening, then fed and watered. She loves play time and petting whenever she can get it! Lemon and Ziggy need feeding and watering once daily, and their cage will need cleaning out every two weeks. We have some indoor and outdoor plants that need watering (outdoor plants daily, indoor plants weekly). We work full time so the animals (and plants) are used to us being away from home during the working day; as long as you are home to take care of walks and food and give Plum company in the evenings, the rest of your day is yours to work, rest, and be a tourist in this amazing city.
Small pet(s): Ziggy is 5 years old, Lemon is 5 years old
Dog: Plum is 4 years old