5/6 night stay in beautiful village.
Aylesbury, United Kingdom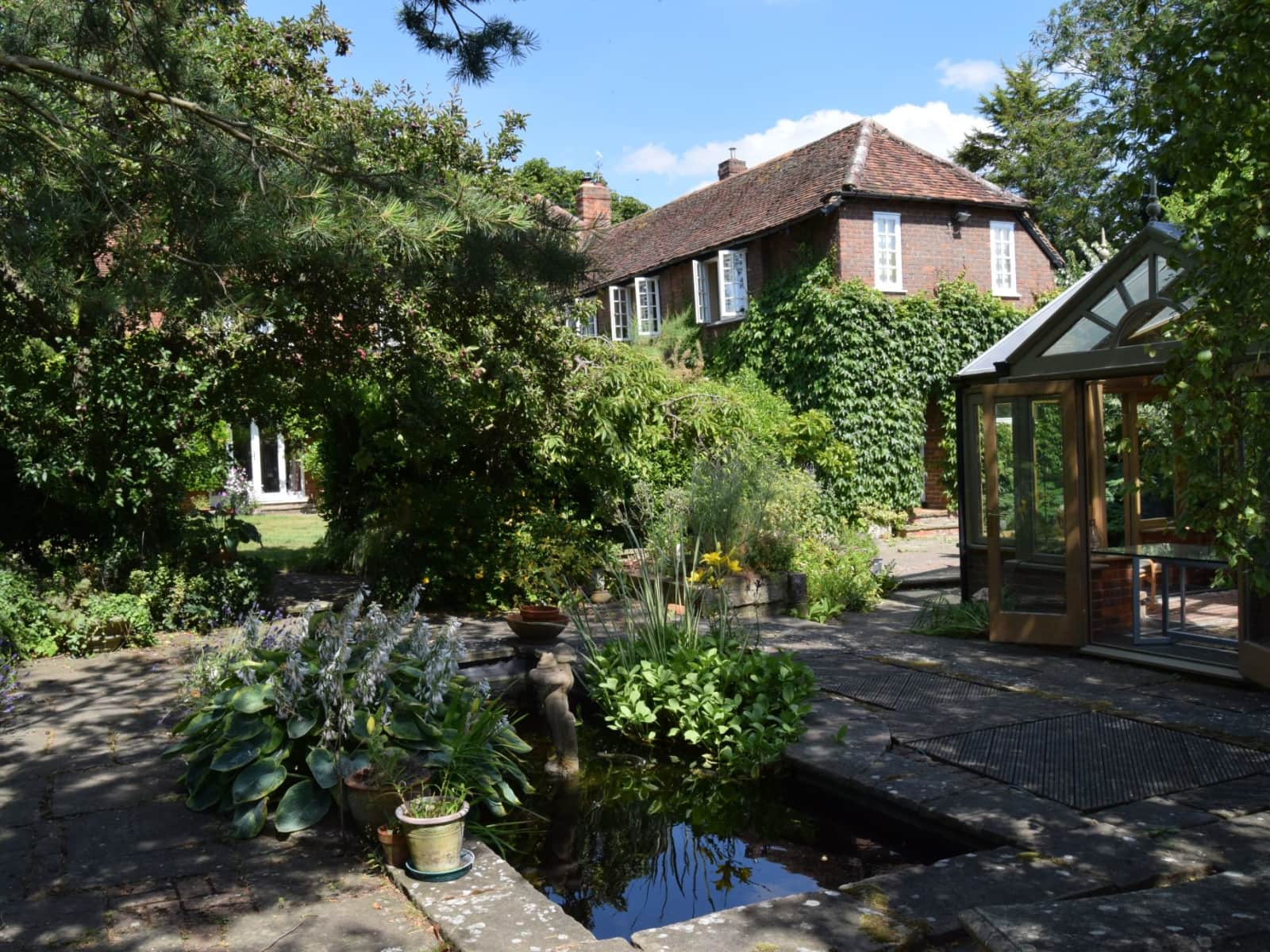 Pets
Dog
Introduction
We are looking for someone who will nuture our old labrador/collie mix. She is very stiff, unsteady on her back legs, out of breath when walking and hard of hearing. She far prefers her human friends to other dogs and just loves company. She is also incredibly willing to please and obedient. If we find the perfect match we would love to be able to call on whoever for other short housesits in the future. We can be flexible with the departure date (extend or reduce by a day).
Our Home & Location
Our home is approximately 5 miles from the centre of Aylesbury, in an idyllic rural village with the most fantastic pub at the end of our short single track lane (good home made food as well). Everyone here is very friendly with activities going on throughout the week in the village hall. We have a fish and chip van that visits the village one evening a week. You would have full use of the house, sleep in the guest double bedroom with ensuite wet room, there is a family bathroom available as well. Sky TV and good wifi. Plenty of hot water and good central heating. For the energetic there is a small gym available - rowing machine, cross trainer, power plate, weights. We do have neighbours, but we have a large enough garden and field (5 acres) to feel private. The countryside round here is beautiful and there are a number of very scenic public footpaths, one of which practically starts at our front gate. Waddesdon Manor, Ascott House, Bletchley Park, Woburn Abbey and Safari Park are all within easy reach. There could be a car made available for the right sitter. The nearest train station is Aylesbury Vale Parkway (5 mins) or Aylesbury (10 mins) leaving from Marylebone in London.
House
Car included
High Speed Wifi
Countryside
Responsibilities & Pets
This is all very last minute, but we are hoping to find someone who is fairly local who would prefer a very sedate quiet housesit. Our dog is getting very frail and we need to know we have the right people to care for her if she takes a turn for the worse. Depending on how stiff and breathless she is she can manage a short walk around the field, but usually it is just a potter around the garden. She needs feeding twice a day and has her medication with her breakfast and just a paracetamol with her supper. She has normally put herself to bed (in the kitchen) by 9.00pm. Our neighbours are always on hand to help if needed. Once a day the fish in the garden pond will need a handful of food.
Dog: BUIE is 15 years old
Upcoming sitters
March 2019 | Jeanette
---
Previous sitters