Beautiful home, 2 beautiful dogs, beautiful city, beautiful countryside. Just Beautiful!
Bath, United Kingdom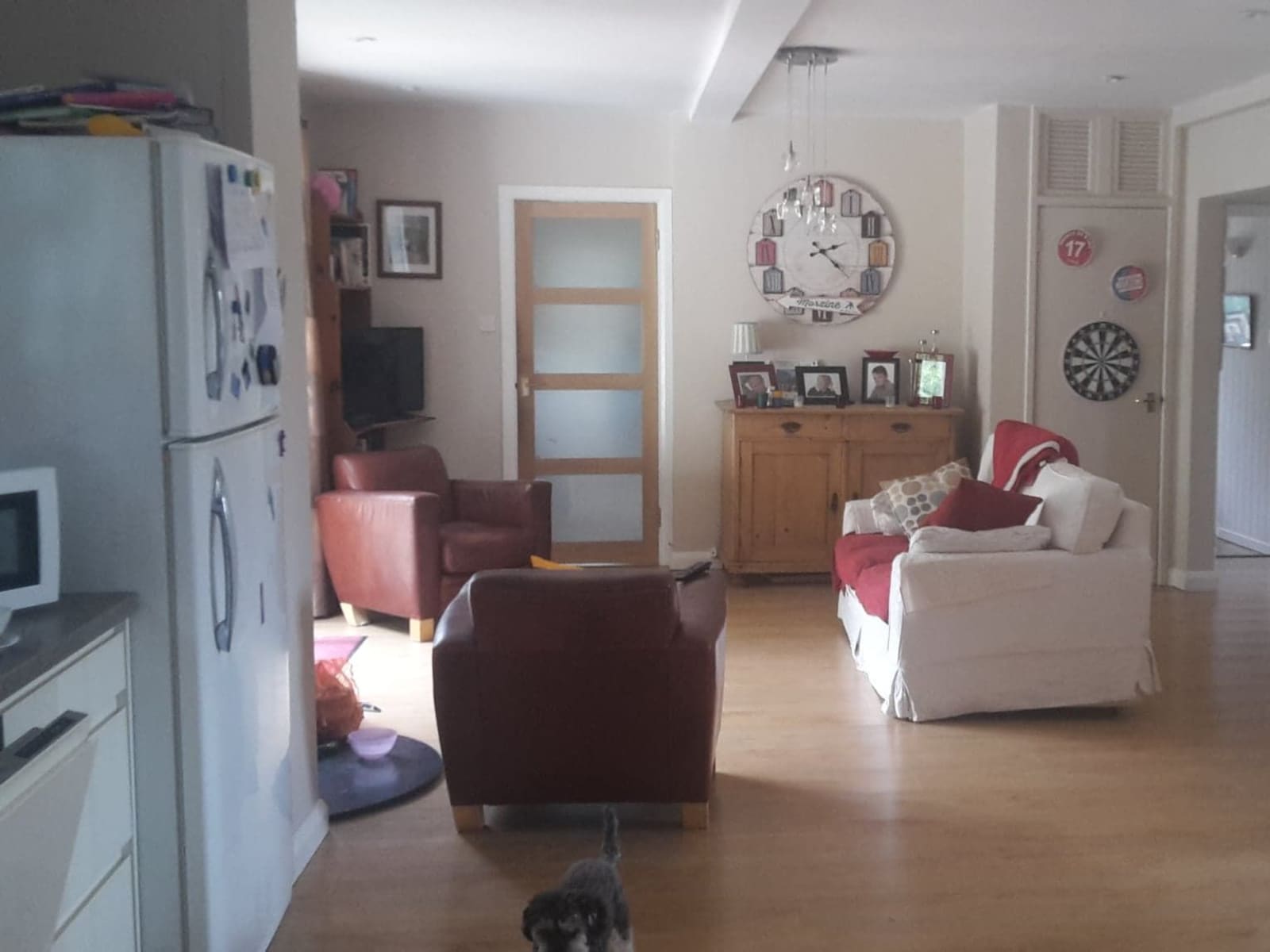 Pets
Dogs
Introduction
We are a family of 5 humans and 2 dogs. We like to take our dogs with us whenever we can but that's not always possible. We think that the dogs will enjoy staying in their own home and being cared for by others whilst we are away . We like to think that our sitters will enjoy staying in our home and getting to know Bath and the surrounding countryside.
Our Home & Location
Our home is a 20 minute walk from the centre of the Roman city of Bath. Bath, a world Heritage site, is an amazing, beautiful, cultural, ancient city with many fascinating attractions both indoors and out.
We are on the Northern slopes in a quiet, village style area of the city. It is an easy walk into town or there is a bus stop nearby and buses run every 15 minutes. Back from town is uphill all the way and takes a little longer to walk but the bus is still an option. We are also a ten minute walk from fields with public footpaths. The countryside and views from these walks are both beautiful. We have a large, south-facing garden which the dogs love to play in. Nearby is a pub with outstanding views and delicious food....
Our main house is modern and has four double bedrooms, sitting room,large kitchen/diner/sitting area , utility room, bathroom and cloakroom. Our study will be locked. The house is equipped with washing machine, drier, dishwasher, double oven, microwave, wifi and TV.
There is a gardener who looks after the garden and cuts the grass.
There is also an annex with its own private entrance which is let out to 2 tenants. + More info
House
High Speed Wifi
Family-friendly
City
Countryside
Responsibilities & Pets
We have 2 dogs. As of early May 2018 one dog is 5.5 years old and one 10 weeks old. They are both small. The eldest is a female, Nelly, and has been neutered. She is a mini-poodle/cairn terrier cross and is about 10-12 inches tall at the shoulder, so small. She is very affectionate and easy to have around. She loves to walk everyday for about an hour or more but is fine if a shorter walk is sometimes necessary.
Our female puppy, Beedy, is too young to have been neutered yet. She is a cavachon. She is playful and mischievous and very affectionate. By our first pet sit time Mid June she will have been on walks for about a month so won't be able to go far....
We would like the dogs walked everyday , the older one mostly for longer walks than the younger.
The house should be kept as we leave it.
The tenants in the annex must not be troubled ie no early (before 8.30am), and no late (after 9.30pm), noise in the garden. + More info
Dog(s): Nelly is 6 years old, Beedy is 1 year old