Contemporary house in charming Dartmoor village of Chagford: House & dog sitter for Bella, a 14 year old lab-spaniel. We live 10 minutes walk from the charming moorland town of Chagford, Devon. Our house is a contemporary conversion of a fulling mill and is set in beautiful grounds of 6 acres of garden/woodland and a large pond, which is refreshing to swim in during the summer, with views up to two moorland Tors. We grow our own veggies and you can go on numerous walks from here without needing to get into a car. Our place is ideal for those who like a bit of a retreat, or a relaxing break or quiet time Bella is a sweetheart, yet as she is ageing her needs are changing, such as needing to go out for her toilet at approx.6am, however, she sleeps a lot in the day time, just needing a few toilet breaks outside during the day. She is undemanding and can be very playful enjoying chasing a ball and frolicking in the garden or along the river walk a short distance from our house. We also run the Barefoot Barn, which hosts weekly classes in pilates, yoga, Tai Chi and meditation which would all be available to our sitter. Tho' there are no classes in the summer time. The town of Chagford has all sorts of amenities including 4 pubs, chemist, deli, green grocer, tea shops, organic cafe and more. It is an extraordinary village with the shops of a town and a dynamic community.
Chagford, United Kingdom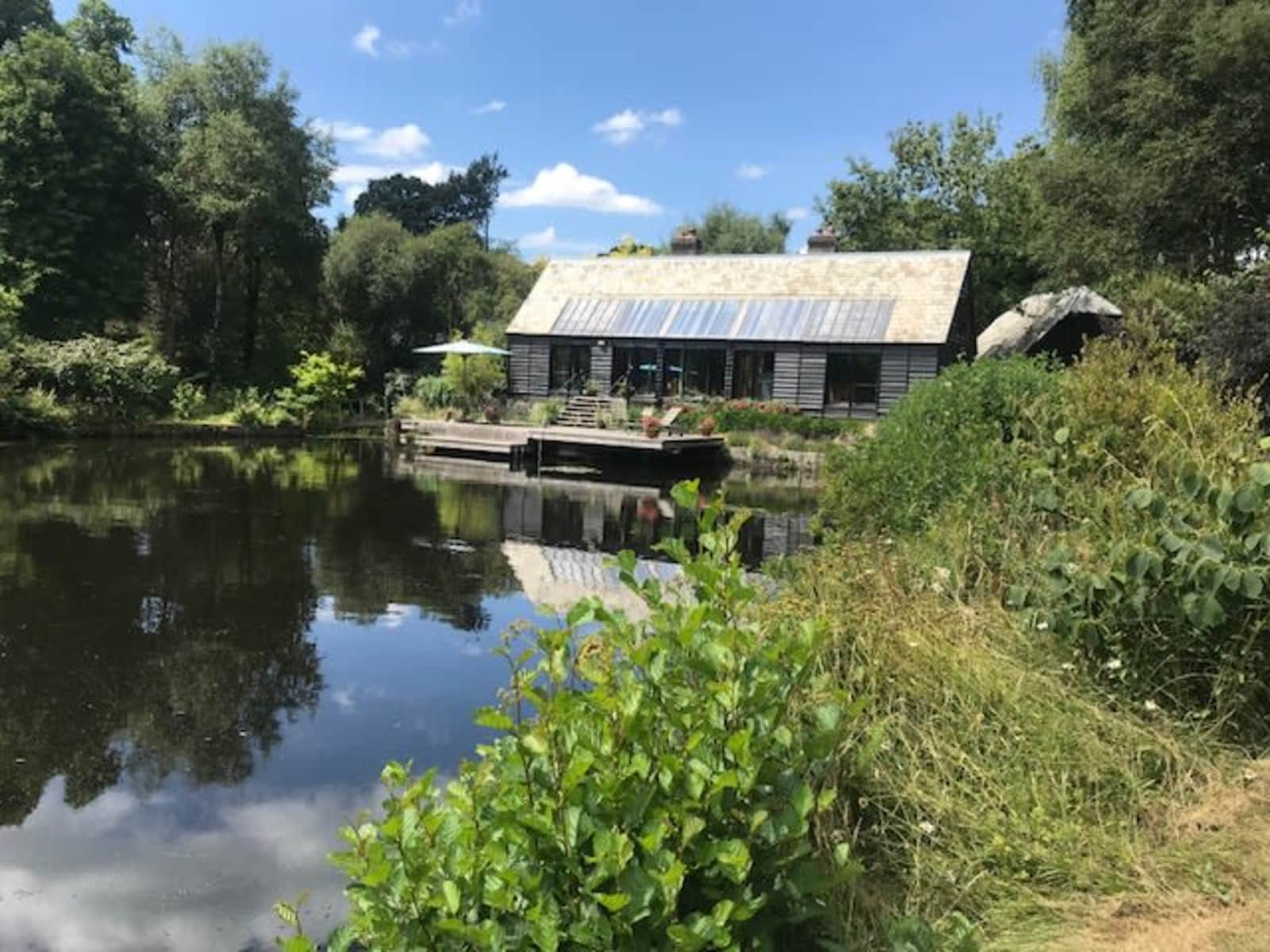 Pets
Dog
Introduction
We are a young-at-heart retired couple living on Dartmoor in an old mill set in 6 acres, with a lovely dog called Bella. We need a dog and house sitter for 2 weeks, whilst we are away walking around Mont Blanc, from 26th August - 9th Sept. Arriving Sunday 26th August in the morning, as we leave that evening and due back Sunday 9th in the early afternoon.
Our Home & Location
We are a 10 minute walk into the friendly village of Chagford, "Jewel of Dartmoor," with many amenities, a library, supermarket-open on Sundays and a Friday flea market, plus a bus service to Exeter, 30 minutes away. Easy access to the beautiful moors around us with numerous walks, National Trust properties and local pubs. Bella is well known and loved in the village.
House
Sitters need a car
High Speed Wifi
Countryside
Responsibilities & Pets
We need a live-in house/dog sitter who will take Bella for walks, feed and give her lots of attention. She wakes early so needs a walk first thing, 6 am. around our garden. One feed in morning after her walk, then she sleeps a lot sometimes on our doorstep or the deck if sunny. She likes another outing in the afternoon and a trip around the garden before bed time. At night she sleeps in the hall but likes access to the bedroom for reassurance at night. She is easy with other dogs, sheep and other animals. The Trusted Housesitter would also need to keep the house clean and monitor the water into the pond during rainy weather so the water can be turned off the pond to reduce silt build-up. All this would be shown prior to our departure and we have a comprehensive guidelines for house sitters information sheet. This pet/house sit is best suited to a couple or two friends.
Dog: Bella is 15 years old