Farmhouse situated on a working farm with a busy farm shop
Bedford, United Kingdom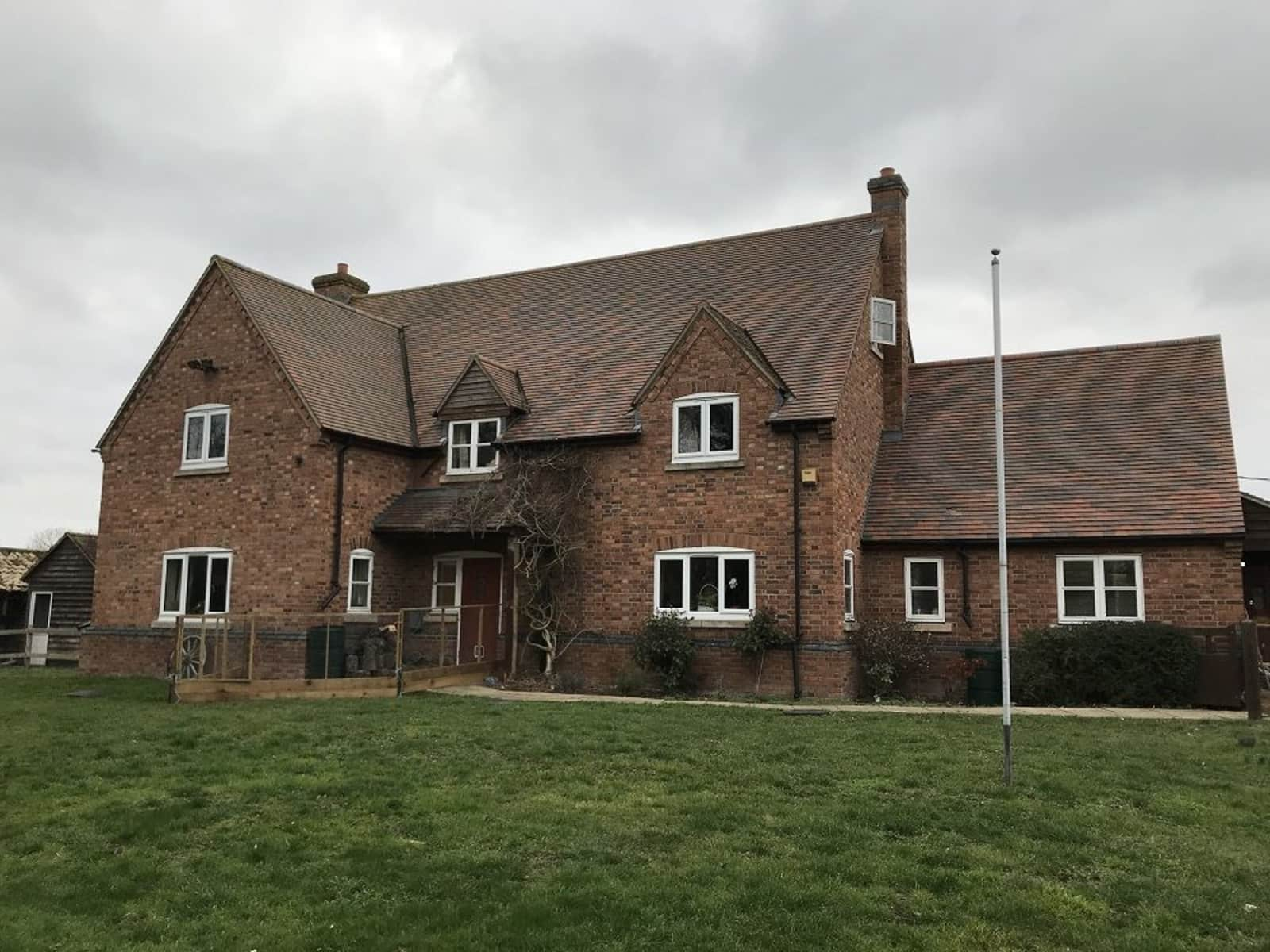 Pets
Dogs
Cat
Introduction
We live on a working farm with pigs, cattle, sheep and poultry, and have a busy farm shop on site with several full time staff. We have 3 Border Collies, Lilly an 8 year old excellent sheep dog, Fizz a 5 year old very good sheep dog who is mother to Pippa, a 9 month old mad as a hatter yet-to-be- sheep dog. The working dogs will be kept excercised and busy on the farm by the farm staff in our absence. We also have 3 Jack Russells, Toffee is a 16 year old lady who just eats and sleeps, Ruby and Crumble are mother and daughter 2.5 yrs and 1yr, they are very loving and affectionate and want lots of attention and cuddles. These 2 like to sleep in our bedroom and usually jump on the bed when everyone is fast asleep. They follow me around the house and are used to company. We also have a 13 year old cat who used to think he was one of the dogs, but now gets chased by the young collie and so is a bit more timid. We are surrounded by 25 acres of grassland which I walk the perimeter of each day with Ruby, Crumble & Pippa.
Our Home & Location
Our house is a detached farm house with 5 bedrooms. Next to us in the farm yard is the Farm Shop which is open every day. Next door the other side is Mother-in-Law who is 80 and has 3 dogs. The nearest town is Sandy which is 2 miles away and has a Tesco, CoOp, petrol station, local shops etc. Sandy has a train station on the main line from Peterborough to London. We are 1.5 miles from the A1 so a short drive to Biggleswade or St Neots. We are 7 miles from Bedford, a larger town. The nearest Pub is the Crown at Northill, which is good for food. We are 3 miles from Old Warden where the Shuttleworth Collection is a good day out for aviation enthusiasts.
House
Sitters need a car
Basic Wifi
Family-friendly
Countryside
Responsibilities & Pets
The sitter would need to feed the dogs, let them out in the garden for a wee, and walk the 3 youngest dogs round the farm each morning. Also feed the cat 2 or 3 times a day as necessary. It's really just important that the animals are all fed, watered and happy.
Cat: Pumpkin is 13 years old
Dog(s): Toffee is 16 years old (Jack Russell Terrier), Ruby is 2 years old (Jack Russell Terrier), Crumble is 1 year old (Jack Russell Terrier), Pippa (Border Collie), Fizz is 5 years old (Border Collie), Lilly is 8 years old (Border Collie)